Richton Park, IL-(ENEWSPF)- For the first time in school history, Southland College Prep Charter High School in Richton Park will send two tennis players to compete in the state competition.
Juniors Alyssa Meeky,16, and Kennedi Baity,16, advanced to the Illinois High School Association 1A State Finals this week. On Monday, the tennis program also placed third as a team in the 1A Marian Catholic sectional. Southland's Athletic Director Justin Johnson said the state finals will start on Thursday, October 19th, at Barrington High School.
"This has been a very successful season for our team," said Southland CEO Dr. Blondean Y. Davis. "We are proud of our student athletes who balance academics and sports and have made history this year."
"Our team worked really hard this year. This team is getting better and stronger," said Lavell Meeky, Southland's head tennis coach. "This was our most successful year."
Alyssa Meeky, whose overall record was 21 wins and 3 losses for the season, placed third in the sectional tournament. Kennedi Baity's record this season was 18 wins and 5 losses, placing fourth in the sectional.
Her Sister Inspired Her Tennis Dreams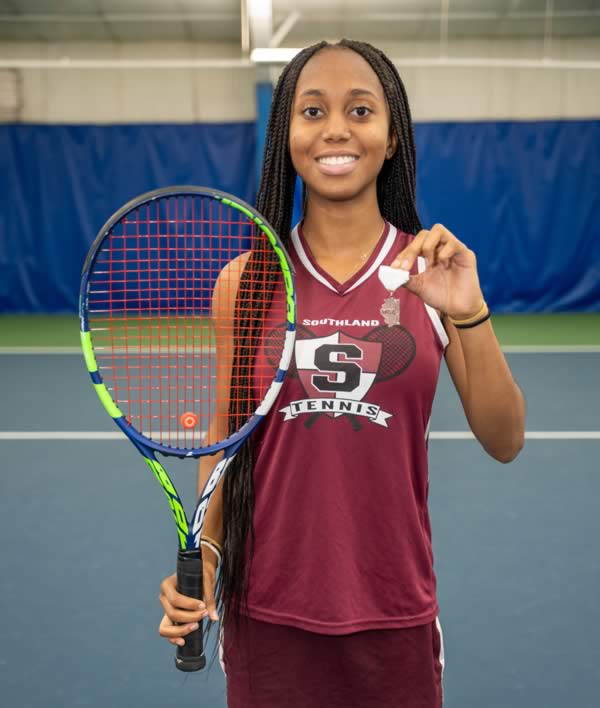 Alyssa started playing tennis when she was nine because she saw her older sister, Ashley, playing.
Although this is the first time two players have advanced, state qualifying is not new to Southland girls' tennis. Ashley Meeky was Southland's first tennis player to qualify for state her freshman year and qualified for state in tennis every year of her high school career. Graduating in 2020, she finished 2nd team all-state her senior year and won sectionals twice during high school. Ashley is currently a senior and plays club tennis at Vanderbilt University.
"My sister inspires me," Alyssa said. But she admits she only recently started "taking it serious" and seeing tennis as a vehicle to reach her goals.
Another inspiration for Alyssa is U.S. Open champion Coco Gauff and tennis great Serena Williams.
Inspiration from the Greats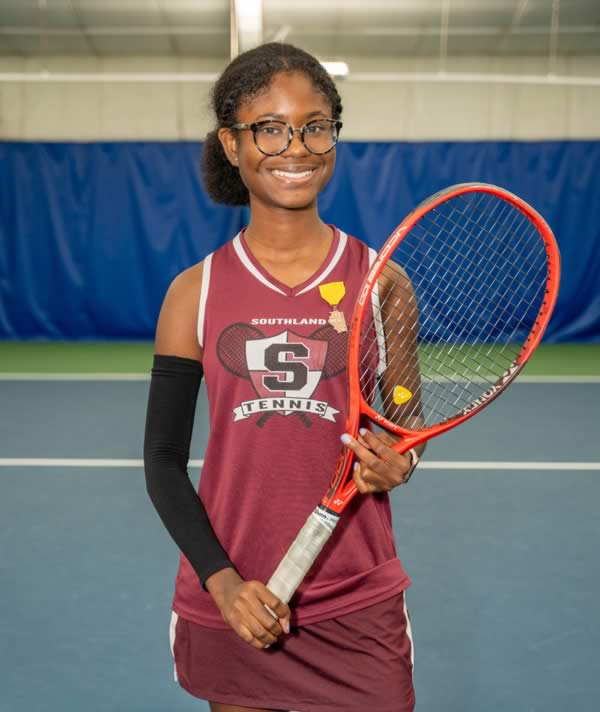 Kennedi Baity also looks up to Gauff and other greats in the sport like Novak Djokovic, but her greatest hero is her late father, Micheal, who started her playing tennis when she was in third grade. Baity's dream is to play Division 1 tennis at Florida A&M University.
"My Dad gave me the idea to play tennis, and I always loved it," she said.
Baity said part of the reason she works so hard is to honor her father.
"I feel like I owe him that," Baity said. "I know he's proud of me."