Chicago Heights, IL-(ENEWSPF)- Wednesday saw three Spartan athletes commit to colleges.
Jordan Bailey of Beecher will join Bethel University's basketball team in Indiana. Madison Davis will play for Western Illinois basketball. Jasmine Venson will take the field for Hampton University softball.
Jasmine Venson of Richton Park was all smiles, saying she was "happy" to sign and take the next step.
Madison Davis of Flossmoor said she looks forward to working with the people she met at Western Illinois.
"I really like the coaching staff and the team," Ms. Davis told ENEWSPF.
Davis and Bailey will take the court for their final season as Spartans when they play at the Immaculate Conception Invite on November 20.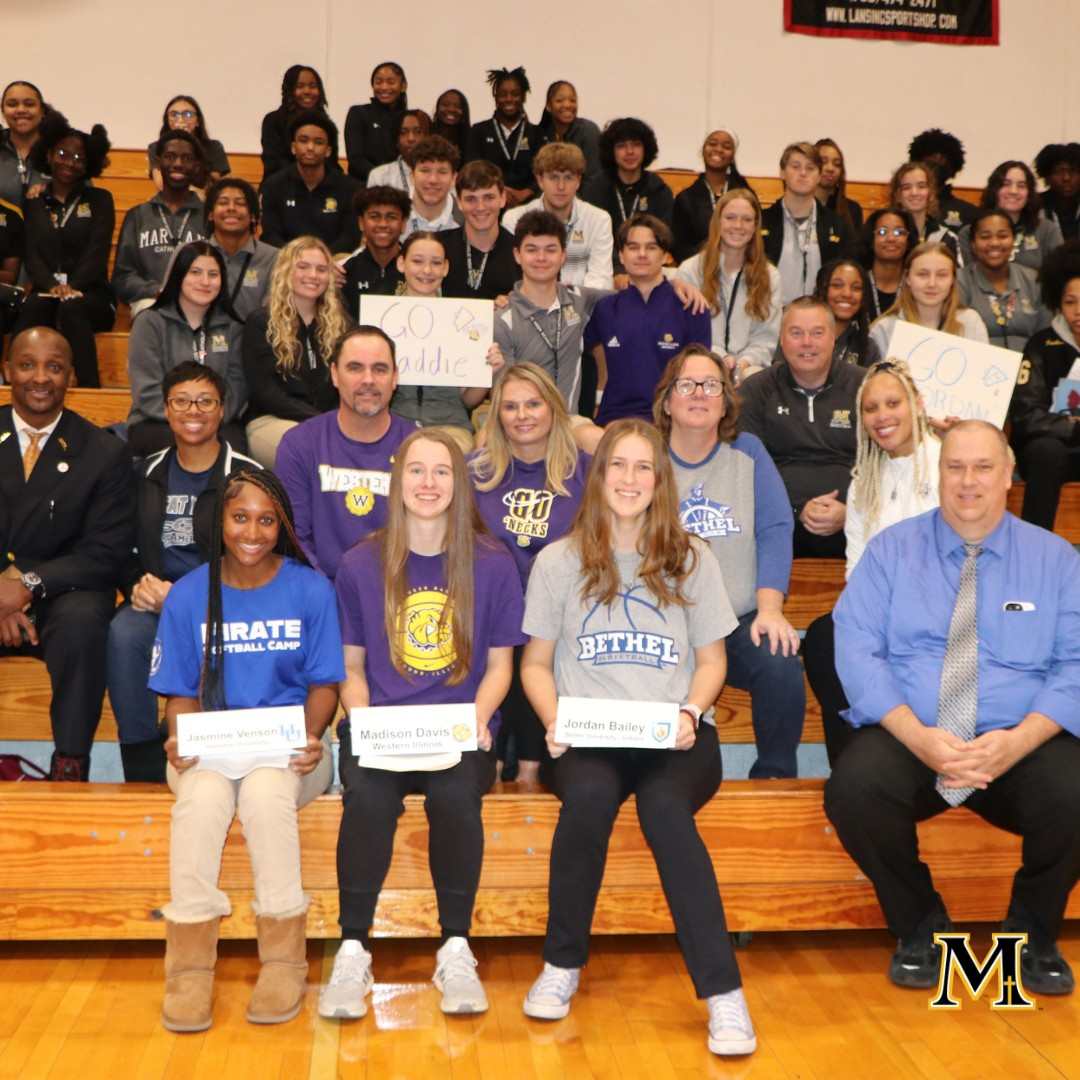 The first pitch for Jasmine Venson's senior softball season will be in the spring.
November is typically the season when college-bound athletes commit.
Regarding its athletics program, the school says, "Many of our student-athletes go on to compete at the collegiate and even professional level. More importantly, our student-athletes graduate with lifelong friendships and a stronger character."
"We hold our student-athletes to the highest expectations. We require them to demonstrate integrity, sportsmanship, and camaraderie; and, in addition to teaching them the skills of the game, we instill in our student-athletes life skills that they can bring to college and beyond."