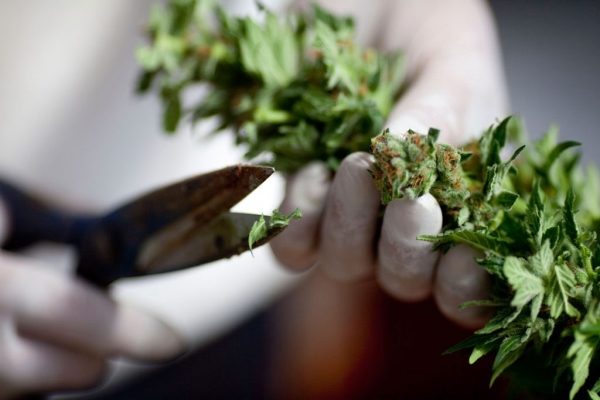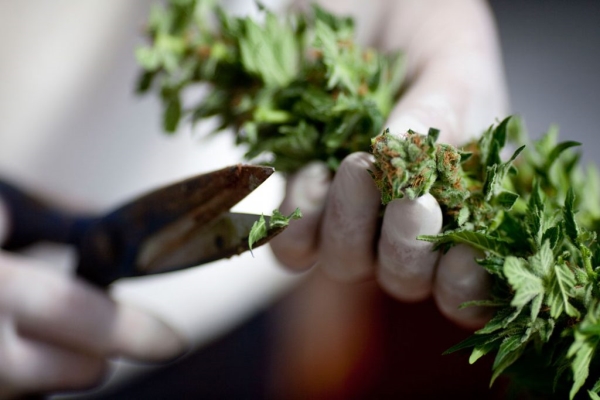 Researchers announce that clinical trials involving anti-convulsive form of marijuana is showing "promise" in children
Mendocino Co. / Modesto, CA –(ENEWSPF)—October 22, 2014. As promising results from clinical trials are announced in the use of cannabis (medical marijuana) to treat intractable epilepsy, those lawfully cultivating the plant in California are being raided by local law enforcement. Two gardens destroyed by police in the past two months in Mendocino County and Modesto contained a rare strain of medical marijuana rich in Cannabidiol (or CBD) used by children many of whom do not respond to other drug treatments.
On August 5th, unidentified men in camouflage dropped from an unmarked helicopter onto the 120-acre property of Potter Valley resident and cancer survivor Susan Schindler, cutting down her lawfully cultivated medical marijuana plants. In addition to growing for herself, Schindler was cultivating rare strains of medical marijuana rich in CBD, a non-psychotropic constituent of the plant, which were being used orally by children with epilepsy. Schindler was also cultivating plants rich in THCV, another active constituent (or cannabinoid) that was producing positive results for a patient with Parkinson's disease.
The County of Mendocino Marijuana Eradication Taskforce (COMMET) is suspected to be responsible for the raid on Schindler's garden, but so far county officials have not admitted to it. "There was no paperwork, no copies of any warrants they didn't leave any inventory of what they took," Schindler told CBS News last month. Lamenting the loss of medicine for children who have few places to turn for CBD-rich cannabis, Schindler also said that the rare strains and their genetics were destroyed forever as a result of the law enforcement raid.
According to the Epilepsy Foundation (EF), 2.8 million Americans live with epilepsy, and more than 1 million live with uncontrollable seizures. Earlier this year, the EF issued a statement in support of medical marijuana, calling on the federal government to reclassify it for therapeutic use. "We strongly condemn police raids that rob children and others of a promising medication that may improve their lives when other drugs have failed," EF Board Chair Warren Lammert recently said. "Such raids continue to stand in the way of individual rights of access and further scientific study," continued Lammert. "We urge local jurisdictions to meet with families and growers to better understand the challenges families and individuals living with epilepsy face every day."
On August 23rd, the Modesto home of patient and cultivator Stephen Boski was raided by the Modesto Narcotics Enforcement Team (MNET), which similarly destroyed a crop of CBD-rich medical marijuana being grown for several children with epilepsy, including Jayden David who lives with Dravet Syndrome but has been able to control his seizures with cannabis. Boski, who operated The Healing Connection, a collective he claims was in accordance with state law, also grew medical marijuana for patients with multiple sclerosis, cancer, heart disease, HIV, and Alzheimer's.
Unlike Schindler, Boski and one of his staff were arrested and charged with sales and cultivation. Modesto officials have typically been hostile to medical marijuana, refusing to tolerate any dispensaries within the city limits. The Modesto City Council has also ignored pleas for access to medical marijuana from local patients, including Jayden's father Jason David. The August raid was the 3rd time in as many years that the MNET has arrested Boski and seized his CBD-rich plants. Boski has a pre-trial hearing in Stanislaus County Superior Court scheduled for October 31st.
"It's shocking to me that people providing this crucial medicine in accordance with state law are still being criminalized," said Jason David, who continues to advocate for better access to medical marijuana for his son Jayden and others. "It's so easy to get the pharmaceuticals that were killing my son, but it's so difficult to obtain the medical marijuana that actually reduces his seizures and provides him with a better quality of life."
Last year, GW Pharmaceuticals was granted FDA approval for clinical trials involving a purified form of CBD it's calling Epidioloex. The studies involve 151 patients, 60 of whom are children with an average age of 11, and are being conducted at six medical centers, including NYU Langone Medical Center, UCSF Benioff Children's Hospital, and Massachusetts General Hospital. Last week, researchers announced that most of the children in the study have shown improvement.
Further information:
Statement from the Epilepsy Foundation on medical marijuana:
http://www.epilepsy.com/article/2014/2/epilepsy-foundation-calls-increased-medical-marijuana-access-and-research
With over 50,000 active members in all 50 states, Americans for Safe Access (ASA) is the largest national member-based organization of patients, medical professionals, scientists and concerned citizens promoting safe and legal access to cannabis for therapeutic use and research. ASA works to overcome political and legal barriers by creating policies that improve access to medical cannabis for patients and researchers through legislation, education, litigation, grassroots actions, advocacy and services for patients and the caregivers. Become a Member of ASA Today!
Source: www.AmericansforSafeAccess.org