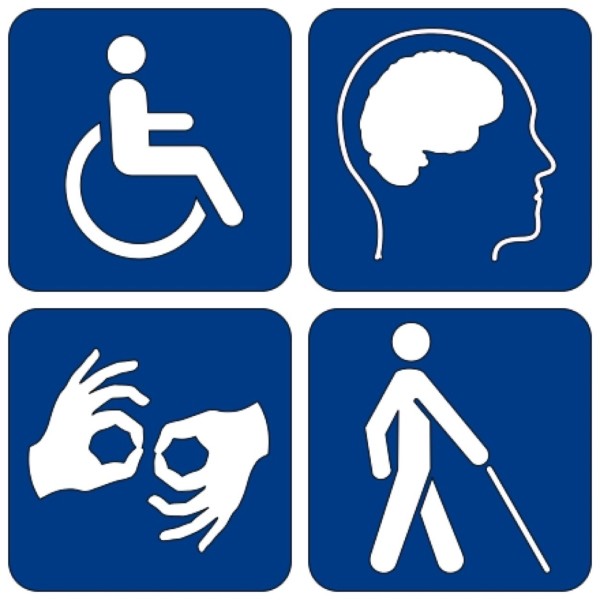 WASHINGTON —(ENEWSPF)–June 19, 2017.  The American Civil Liberties Union, more than a dozen disability rights organizations, and several senators will sponsor a congressional briefing today that will examine the devastating impact of Medicaid per capita caps on people with disabilities.
The American Health Care Act (AHCA), adopted by the House of Representatives in May, fundamentally alters the Medicaid program by limiting federal financing through a per capita cap and cutting $800 billion from the program. The Senate version of the health care reform bill will likely do the same. These caps and cuts would leave people with disabilities without the essential services they need to live independently in the community and will endanger their lives.
Andraéa LaVant, who lives with muscular dystrophy and will be one of the panelists at the briefing, said, "My worst fears became a reality when the House passed the AHCA. I need Medicaid to continue to get the care I need to get out of bed, dress, bathe, and eat every day. Without Medicaid, I couldn't stay at the dream job I worked so hard to get."
"Medicaid is a lifeline for people with disabilities and prevents them from being forced into nursing homes and institutions. They have a right to live independent lives in the community, where they can make meaningful contributions and fully participate in our democracy," said Faiz Shakir, ACLU national political director. "For many, Medicaid coverage is the difference between life and death. We cannot allow Congress to undermine the lives of millions of Americans in this way and we must stop the American Health Care Act from ever becoming the law of the land."
The briefing is sponsored by Sens. Bob Casey (D-Pa.), Ron Wyden (D- Ore.), Sherrod Brown (D-Ohio), Chris Van Hollen (D-Md.), Tammy Duckworth (D-Ill.), and Margaret Wood Hassan (N.H.). The briefing is hosted by the American Civil Liberties Union, The Arc of the United States, American Association of People with Disabilities, Association of University Centers on Disabilities, Autistic Self Advocacy Network, Bazelon Mental Health Law Center, Center for Public Representation, Disability Rights Education & Defense Fund, Families USA, The Leadership Conference on Civil and Human Rights, Lutheran Services in America, National Council on Independent Living, and the National Disability Rights Network.
Source: http://aclu.org
Related Article:
Republican Senate Health Care Bill Submitted to CBO. It's Even More Severe Than the House Bill