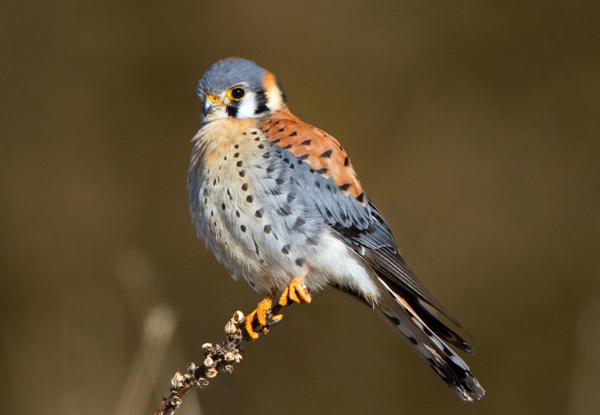 Rolling back fuel efficiency standards undermines one of the most effective federal policies aimed at reducing carbon emissions in the U.S.
Washington, DC—(ENEWSPF)—April 3, 2018
"Who wants to spend more on gas? No one. Rolling back fuel efficiency standards makes no sense. It's short-sighted and bad for consumers, birds and the environment," said David Yarnold (@david_yarnold), Audubon's president and CEO, in response to reports that EPA Administrator Scott Pruitt will weaken fuel efficiency standards for cars, trucks and SUVs.
"Our kids and grandkids are the big losers as a result of this assault on our future. So are 314 species of birds that Audubon already knows are at risk because of changing climate. We don't have time to play games."
At a car dealership in Virginia, EPA Administrator Pruitt will announce a proposed rule to repeal the fuel efficiency standards set for cars, trucks and SUVs.
"Most countries, like China, Japan and most of Europe are requiring more fuel efficiency—the exact opposite of what Administrator Pruitt is doing," said Sarah Greenberger, senior vice president of conservation policy at National Audubon Society.
"We know there are Republicans, Independents and Democrats all across the country who want Washington to stop sticking its head in the sand and address the single largest threat facing birds and people—a changing climate and carbon emissions. As part of the rule changing process there will be an opportunity for public input—you can be sure we'll be reaching out to our 1 million members to weigh in and make their voices heard," Greenberger added.
In 2014, Audubon published its Birds and Climate Change Report. The study shows that more than half of the bird species in North America could lose at least half of their current ranges by 2080 due to rising temperatures. These species include the Bald Eagle, the American Kestrel and the Bullock's Oriole. Given the urgent threat our changing climate poses to birds and people, Audubon supports common-sense, bipartisan solutions that reduce carbon emissions at the speed and scale necessary.
To learn more about Audubon's Climate Initiative, including how members and supporters can take steps to help birds in a changing climate, please visit www.audubon.org/climate.
The National Audubon Society protects birds and the places they need, today and tomorrow, throughout the Americas using science, advocacy, education and on-the-ground conservation. Audubon's state programs, nature centers, chapters and partners have an unparalleled wingspan that reaches millions of people each year to inform, inspire and unite diverse communities in conservation action. Since 1905, Audubon's vision has been a world in which people and wildlife thrive. Audubon is a nonprofit conservation organization. Learn more at www.audubon.org and @audubonsociety.
Source: www.audubon.org