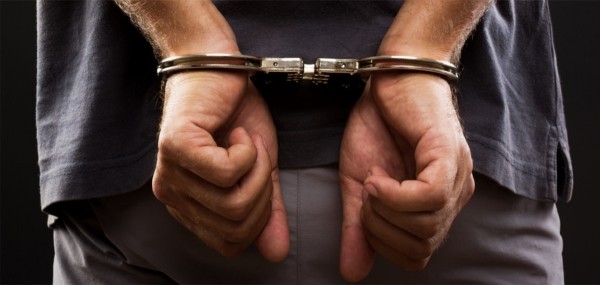 Washington, DC—(ENEWSPF)—September 28, 2018
According to the FBI's latest Uniform Crime Report, released today, law enforcement agencies in the U.S. made 1.63 million arrests for drug law violations in 2017, a 3.83% increase over the previous year. More than 85% of these arrests – over 1.4 million – were simply for drug possession.
This means that every 20 seconds, someone is arrested for a drug law violation in the U.S. The consequences a single arrest can be devastating – adversely impacting not just someone's freedom but also their job, their home, their health and their family.
While states that have legalized marijuana have seen a steep decline in marijuana arrests, overall marijuana arrests increased 0.98% to 659,700 in 2017, up from 653,249 in 2016 – demonstrating the urgency of legalizing marijuana in more U.S. states and at the federal level.
Worse yet, arrests for other drugs increased at an even steeper rate than marijuana arrests, rising from 1,572,579 in 2016 to 1,632,921 in 2017. Drug criminalization continues to be a major driver of mass incarceration and mass criminalization in the U.S., with an egregiously disproportionate impact on communities of color. Black people comprise just 13% of the U.S. population, and use drugs at similar rates as other groups, but they comprised more than 27% of those arrested for drug law violations in 2017.
Drug criminalization has also fueled mass detentions and deportations. For non-citizens, including legal permanent residents – many of whom have been in the U.S. for decades and have jobs and families – possession of any amount of any drug (except first-time possession of less than 30 grams of marijuana) can trigger automatic detention and deportation, often without the possibility of return.
The increase in overall drug possession arrests comes at a time when there's an emerging public, political, and scientific consensus that otherwise-law-abiding people should not be arrested, let alone locked away behind bars, simply for possessing a drug. In recent years, the United Nations, World Health Organization, the International Red Cross, the NAACP, the Movement for Black Lives and several other national and international organizations have called for the repeal of laws that criminalize drug use and possession.
As detailed in a recent Drug Policy Alliance report, several countries have successful experience with ending criminal penalties for drug use and possession, including Czech Republic, the Netherlands, Spain, Switzerland, and most notably Portugal.
In 2001, Portugal enacted one of the most extensive drug law reforms in the world when it decriminalized low-level possession and use of all illegal drugs. Today in Portugal, no one is arrested or incarcerated for drug possession, many more people are receiving treatment, and addiction, HIV/AIDS and drug overdose deaths have drastically decreased.
Drug decriminalization has recently emerged as a mainstream political issue in Canada, where two of the three main parties, including Justin Trudeau's Liberal Party, added drug decriminalization to their official campaign platforms earlier this year. Canada's joined by a growing list of countries – which already includes France, Georgia, Ghana, Ireland, and Norway – where moves have been made at senior levels of government to pave the way for decriminalizing personal use of drugs.
Here in the U.S., dozens of cities and counties are adopting pre-arrest diversion programs, like LEAD, which are a significant step toward decriminalization. Instead of arresting and booking people for certain petty offenses, including low-level drug possession, law enforcement can direct them to housing, treatment and other services. But much more needs to be done.
Criminalizing drug use has devastated families and communities across the U.S., while exacerbating the overdose crisis by prioritizing punishment over public health. Today's sobering data in a reminder that despite some steps in the right direction, we still have a long way to go in the decades-long struggle to end the war on drugs.
Suchitra Rajagopalan is the research coordinator with the Drug Policy Alliance.
Source: www.drugpolicy.org