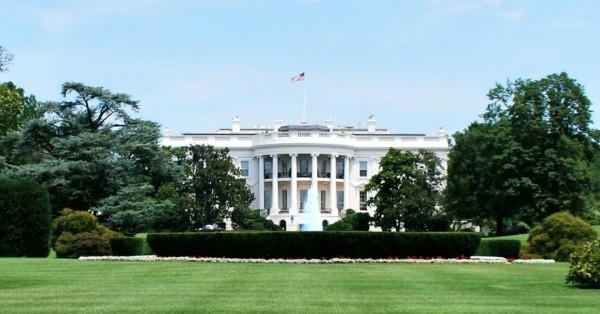 Washington, D.C. —(ENEWSPF)—May 25, 2018
New polling conducted jointly by the Center for American Progress and Hart Research Associates finds that the perceived positive impact of and trust in government has cratered among self-identified Democrats and risen significantly among self-identified Republicans since the end of the Obama presidency and the start of the Trump administration. Partisan attitudes about the government's impact on health care, the economy, the environment, and education have all shifted sharply over the past three years with the change in government. The study also finds serious concerns among both conflicted Trump voters and voters overall centered on the president's personal behavior and his administration's breaking of rules, norms, and standards set up to prevent abuses of power and corruption by public officials.
"Corruption and abuse of power are hallmarks of the Trump presidency, generating a widespread lack of confidence in the Trump administration itself and its perceived impact on government overall," said John Halpin, senior fellow at CAP. "At the same time, Americans' trust in government is heavily influenced by partisanship. The president's partisan supporters registered deep distrust of government under Obama but now show much higher levels of trust in government under Trump. Conversely, Democrats had high levels of trust in government during the Obama years but far less trust under Trump."
The polling was conducted as a follow-up to an extensive study on trust in government CAP and Hart Research Associates conducted in 2015 and 2016. In March of 2018, CAP and Hart Research Associates asked voters whether specific Trump actions gave them more, less, or the same confidence in the Trump administration. The resulting findings include:
Trust in government itself and perceptions of its impact have succumbed to the same tribal political forces that define much of contemporary American politics. If voters like Trump and what he is doing, they trust in the government more and see more positive impacts and benefits; similarly, if voters dislike Trump and what he is doing, they distrust government more and see many more negative impacts and fewer benefits from government.
Voters across the board express serious concerns with a range of actions that Trump has taken, primarily those centered on his per­sonal behavior and his ongoing flouting of rules, laws, and regulations that were designed to prevent corruption and abuses of power.
Majorities of voters overall in the study say they have less confidence in government itself under Trump and believe that the performance of government has gotten worse during his tenure.
CAP and Hart Research Associates also found that voters strongly support a range of concrete steps to end corruption in government, including more transparency of how policymakers benefit from legislation, much tighter campaign finance laws, and even an outright ban on campaign contributions from lobbyists.
Additionally, voters overall desire a more active role for government in solving pressing economic and social problems fac­ing the country rather than a less active role. Likewise, a strong majority of voters believe that the government itself can be better managed, and they reject the posi­tion that government is bound to be ineffective no matter what.
Click here to read "Trust in Government in the Trump Era: A Comprehensive Study of U.S. Public Opinion on the Federal Government Under the Trump Administration" by John Halpin, Navin Nayak, Ruy Teixeira, Geoff Garin, and Guy Molyneux.
Source: www.americanprogress.org