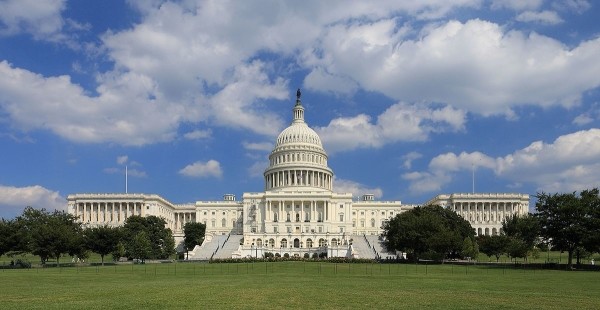 But What About Recreational?
Washington, DC—(ENEWSPF)—May 22, 2018
It's no secret what Jeff Sessions thinks about cannabis. Donald Trump's "beleaguered" Attorney General famously once uttered that, "Good people don't smoke marijuana," after all. While the AG's boss has apparently cut a deal with Republican Senator Cory Gardner to support states' rights to end cannabis prohibition, Sessions has previously rescinded the Obama Administration's hands-off-state-regulated-cannabis policy. Fortunately, Congress has provided checks on Session's Reefer Madness, moving to protect state-legal medical cannabis patients and providers by depriving the United States Attorney General of using any funds to trample state's medical marijuana laws.
Texas Republican Congressman Pete Sessions (no familial relation to the AG) has used his powerful Rule Committee Chairmanship to block any and all cannabis-related amendments from receiving a floor vote, including a few recent hemp provisions. Representative Sessions' anti-cannabis stance led a bipartisan group of House members to find a workaround the Rules Committee.
As Tom Angell reported in Forbes, Ohio Republican David Joyce added the medical marijuana protection provision in the House Appropriations Committee as an amendment to the U.S. Attorney General's budget, but adult-use laws are not included:
"I'd be remiss if I did not point out that recent polling from just last month shows 92 percent of the American people support the use of medical marijuana ," Joyce said in debate before the committee adopted his amendment by a voice vote. "In fact, even more voters from every political demographic oppose federal interference in state marijuana laws."
***
Now, the protections for state medical marijuana laws and the people and businesses who rely on them are pace to continue through 2019 as well. The rider does not protect broader state laws allowing recreational marijuana use and businesses.
***
"Congress still has a long way to go, but it's remarkable how far we've come," Rep. Earl Blumenauer (D-OR), who has played a leading role in pushing cannabis reform measures, said in a statement. "Today's vote is the latest example of the progress we've made. It's still not enough, especially with Jeff Sessions at the helm of the justice system. Congress must seize this moment and act to expand protections to adult use."
It is, of course, great news that medical laws will once again protect medical patients, growers, and processors across the nation, but as Congressman Blumenauer points out, it is time for Uncle Sam to respect all state cannabis laws. Canadian companies are reaping the benefits of a progressive federal cannabis policy, while American entrepreneurs are suffering from out-dated laws that are out-of-step with voters and needlessly costing jobs and revenue.
Will a Blue Wave be needed for Congress to follow the will of the voters or will the GOP finally wake up and realize that states' rights should be their issue? Only time will tell, but the midterms are coming.
Source: www.internationalcbc.com