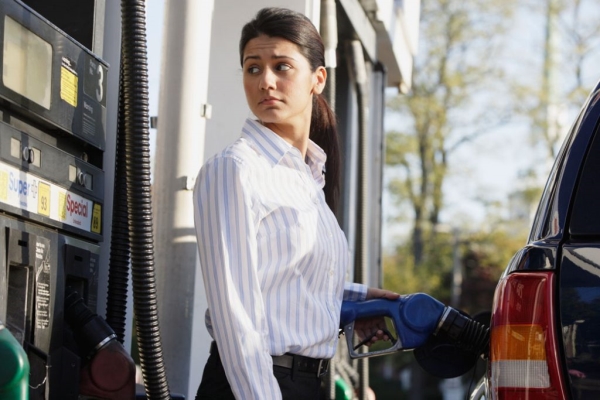 Washington, D.C. —(ENEWSPF)—May 24, 2018
U.S. families are facing higher gas prices at the pump this Memorial Day weekend, in part due to President Donald Trump's flawed energy policies, according to a new analysis from the Center for American Progress.
As families fuel up for the first big road trips of the summer, they will pay close to $3 per gallon across much of the country—a 50 cent per gallon jump from last year. A big chunk of that increase came as Trump signaled that he will withdraw the United States from the Iran nuclear deal, a decision that drove up global oil prices.
But his so-called energy dominance agenda is also increasing fuel costs for drivers, giving oil companies too much power over taxpayer-owned energy reserves, and making the U.S. economy more vulnerable to volatile oil prices, the analysis finds.
The Trump administration's recent proposal to lower fuel efficiency standards for cars and light trucks will force U.S. households to spend about $1,000 more on gas every year. And the recent fire sales of federal oil and gas leases are helping oil companies pad their financial books but not delivering benefits to taxpayers or consumers.
"If the Trump administration keeps pushing a one-dimensional energy agenda, consumers should brace for even more spikes in gas prices," said Matt Lee-Ashley, a senior fellow at CAP and co-author of the analysis.
Read the analysis: The Trump Administration Is Adding to the Pain at the Pump by Matt Lee-Ashley and Mary Ellen Kustin.
Source: www.americanprogress.org.