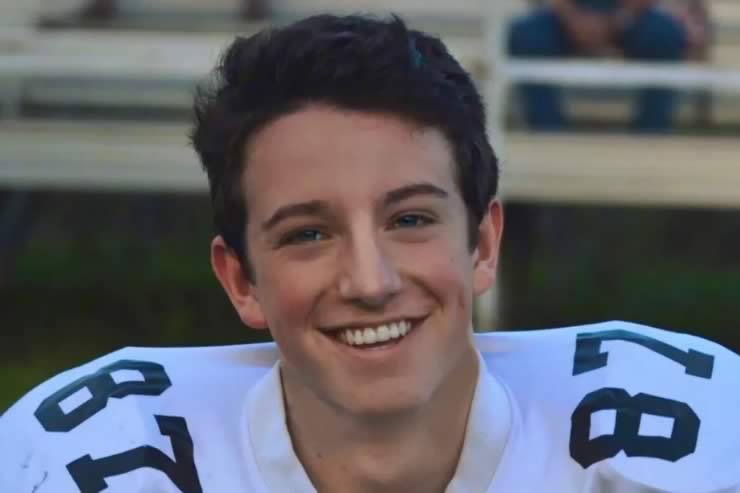 Washington, D.C.-(ENEWSPF)- A report analyzing responses of more than 12,000 young people ages 13-17 shows that LGBTQ student-athletes continue to fear discrimination from their very own coaches and teammates — and overwhelmingly choose to remain in the closet.
The Human Rights Campaign (HRC) Foundation and the University of Connecticut released what the HRC calls a "groundbreaking report," Play to Win: Improving the Lives of LGBTQ Youth in Sports, detailing the experiences of LGBTQ student-athletes. The report analyzes responses to sports-related questions by more than 12,000 young people, ranging in age from 13 to 17, and from all 50 states and Washington D.C., who participated in HRC's online 2017 LGBTQ Teen Survey.
The results reveal a stark reality: despite the growing visibility of LGBTQ athletes, coaches and officials, and the progress being made toward inclusion in professional and collegiate sports, participants in youth sports do not feel accepted by their coaches or teammates.
Harrison Wilkerson wrote in OutSports.com in 2015:
Student body president. Recruited football player. Loads of friends. Caring family.

Miserable. Coping with suicidal thoughts.

That was me in high school, the kid who appeared to have this life together, who seemed to have it all. Yet for most of it I was suffering through depression that robbed this seemingly happy kid of energy, productivity, and a quality of life I feel everyone deserves.
"Sports are a transformative way for students to build social skills and community, but when too many LGBTQ student-athletes are blocked from being their true selves — we fail them. Coaches and administrators must do more to make every court, field, track and mat a welcoming place for all," said  Ashland Johnson, HRC Foundation Director of Public Education and Research. "When LGBTQ teens can be their true selves in athletics, it not only benefits that athlete, it benefits their team and community. This data is an important starting point for identifying ways schools can improve the experiences of their LGBTQ players."
HRC and researchers at the University of Connecticut found that:
80 percent of LGBQ teenagers and 83 percent of transgender teenagers are not out to their coaches;
41 percent of transgender boys, 34 percent of transgender girls and 31 percent of non-binary youth never feel safe in the locker room;
Only 24 percent of LGBTQ youth say they play a school sport, compared to 68 percent of a national non-LGBTQ sample.
There is some good news to report. While LGBTQ youth who participate in sports are still experiencing challenges at school, they report lower levels of feelings of worthlessness and depression and feel safer in their classrooms than their non-sports-playing LGBTQ peers, according to the HRC. This illuminates the important role sports can play in building confidence and community.
The voices and experiences of these teenagers are powerfully reflected in the new report:
"I was bullied by coaches and attacked by my teammates"

"I don't feel safe in the locker room"

"I would need to prove my masculinity to my teammates — that isn't worth how much I loved playing sports"

"The guys on sports teams… call everything they don't like 'gay'"

"I don't know which team I'd be placed into — the girls' team or the boys' team. In addition, my parents would find out if I were placed into a boys team and I'd be forced to come out to them"
The U.S. lacks reliable data about LGBTQ people, especially about the experiences of LGBTQ youth, the HRC reports. In light of this, and in the face of consistent attacks on LGBTQ youth, HRC says it is "committed to ensuring this data is in the hands of teachers, counselors, coaches, doctors and other youth-serving professionals across the country. These findings will inform a variety of HRC Foundation programs for youth and youth-serving professionals, including the Sports Equality initiative, Welcoming Schools program, the All Children-All Families program and the Time to THRIVE conference."
The full results of the survey can be found here. More information on HRC's work to improve LGBTQ inclusion in sports can be found here.
Source: Human Rights Campaign press release
If you're LGBT and suffer from depression, call the Trevor Project hotline at 866-488-7386.