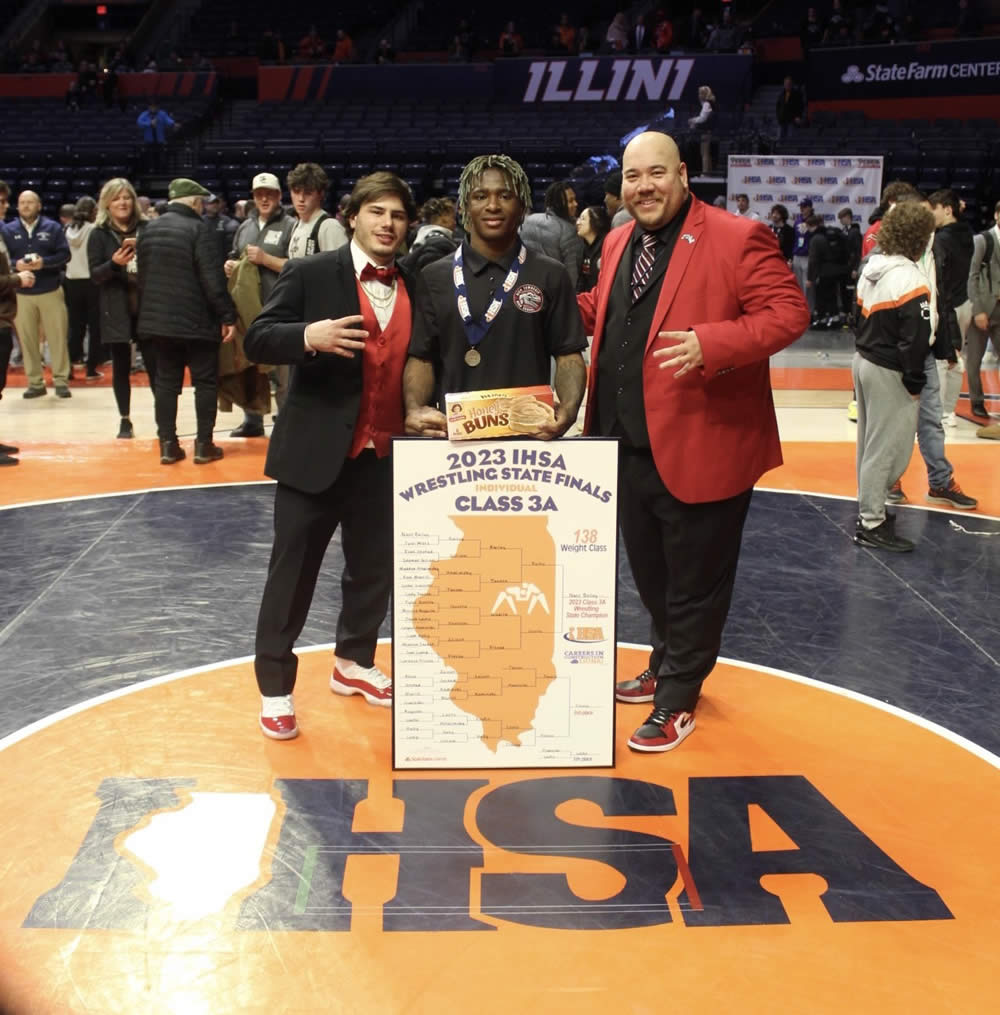 Rich Township, IL-(ENEWSPF)- Nasir Bailey of Park Forest cemented his place as an all-time great in wrestling becoming a 4-Time IHSA State Champ. Bailey, of Rich Township School District 227, won a 5-2 decision on February 19 to capture the IHSA 3A-138 State Championship in Wrestling for the FOURTH TIME. He joins an elite group of athletes in this accomplishment.
Bailey won a 12-2 decision two days earlier to advance to the State Finals. The champ's high school record is an astonishing 144-3, Rich Township reports.
Head Coach Alex Pell earned his own honors of sorts, winning as Best Dressed Coach. Coach Pell sported a Rich Township-red jacket for the trip to the state finals.