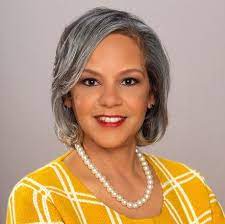 Matteson, IL-(ENEWSPF)- As reported previously in eNews Park Forest, we had the opportunity to sit down with Congresswoman Robin Kelly (D – 2nd District) while she is home during the House August recess. During our time together, we discussed a wide range of topics. In the first piece, we shared Rep. Kelly's thoughts on redistricting, the divide in Congress, and gun control. This piece focuses on Rep. Kelly's thoughts on abortion, the digital divide, and climate change.
Abortion Rights
Representative Kelly is an ardent supporter of a woman's right to make decisions regarding her body, including the right to an abortion. We asked about a Danville (now part of the 2nd District) city ordinance restricting abortion access that passed in May. Kelly said she found this surprising. The ordinance would prohibit the shipment of abortion pills such as Mifepristone to the city. It passed when Danville Mayor Rickey Williams, Jr. cast his vote in favor of the ban after the city council deadlocked 7-7.
"There was just a mayoral election (in Danville) and that (the abortion issue) was not raised before the election. As soon as it was over, the issue was raised. When you think the mayor only won the election by fifty votes, I wonder if he would have won. It is disappointing, but the ordinance has no standing, and we still have reproductive rights in Illinois."
The city ordinance is not yet in effect. A multitude of opponents, including Governor Pritzker, Attorney General Kwame Raoul, and the ACLU, are challenging it.
Given the extreme partisan divide in Congress, eNews asked Kelly if she is concerned about national abortion restrictions potentially becoming federal law.
"I think it would be tough nationally because if you look at polling, it is not the way people feel. I know some Republican women do not want to see a national abortion ban, but they may not feel comfortable speaking up. But I will never say never. I never thought it would happen that I would have more rights than my daughter."
Digital Divide and Broadband Access
A member of the Energy and Commerce Committee and the Subcommittee on Communications and Technology, Kelly focuses on addressing the digital divide that results in people not having access to, or being able to afford, high-speed internet that is so important to everyday life.
"The goal is for anyone who wants broadband in the country to get it. Some people do not have it because of infrastructure issues like in Kankakee. We (Congress) helped them get the little broadband they do have. In some places, like more urban areas, people cannot afford it. We had a big, bipartisan broadband effort led by Jim Clyburn (Representative, D-South Carolina) and it was passed in the infrastructure bill."
The Broadband Equity Access and Deployment Program allocated $42B by 2030 for nationwide improvements in broadband access. Illinois is in the mix to receive over $1B of that total.
Climate Change Issues
Given the exceptionally hot weather, severe storms, and flooding experienced by much of the country this year, we asked Kelly about the willingness of Congress to address climate change issues. Republicans have been very eager to undo some of the existing environmental protections.
"Under President Biden, more money has been put into the environment and climate change than under any other President. But I will tell you, sitting in the committees, I see them (Republicans) trying to undo some of the existing protections. Thank God we have the Senate because the Senate will stop them. And, of course, the President can use his veto.
We spend a lot of time arguing, and when we talk about electronic vehicles or other (environmentally friendly) things, they do not want to hear it."
Our final article in this series will focus on specific issues important to the Congresswoman including women's health issues, maternity care, the need for better mental health treatment, and ongoing racial disparities in health care.