Teen girls from across Illinois team up with ComEd mentors to build and race electric go-karts for the EV Rally while learning about careers in clean energy during an all-female STEM program
Park Forest, IL-(ENEWSPF)- Forty-five young women from Chicagoland are preparing to put their pedals to the metal as they gear up for ComEd's second annual EV Rally. This program educates young women on electric vehicles (EVs), science, technology, engineering, math (STEM) principles, and clean energy careers while connecting with female ComEd mentors. This year's participants are Cherish Meyers, a rising junior at Rich Township High School, and Jesa Webb, a rising senior at Rich South High School. The ComEd EV Rally is designed to prepare the next generation of the clean energy workforce while simultaneously helping bridge the gender gap in STEM.
The 45 students are working with female ComEd mentors over four build days to assemble high-tech, electric go-karts while learning about various career opportunities in STEM. The program culminates on Saturday, July 29, at noon, when the girls race their completed cars at the Museum of Science and Industry.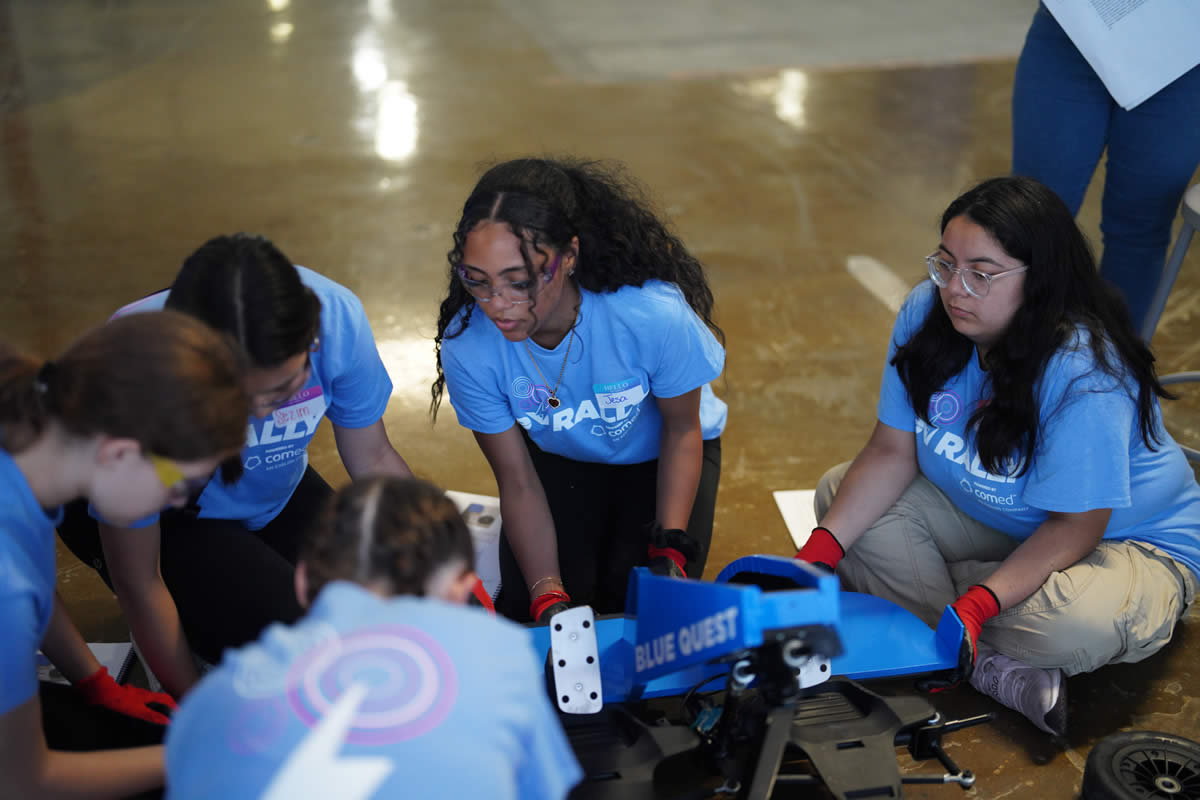 "This exciting program is a fun way for teens to get out of the classroom and experience STEM in a hands-on environment surrounded by like-minded peers," said Michelle Blaise, senior vice president of technical services at ComEd. "The clean energy transition is coming quickly, and ComEd is working to ensure that we have a diverse pipeline of talent ready to fill these new roles and support the evolving needs of our communities."
Young Women Between 13 and 18 Could Apply
Young women between 13 and 18 could apply for the program; the 45 participating students will receive a $2,000 scholarship upon completion.
To inspire even more young people with the power of STEM, ComEd is giving away 500 tickets to the Museum of Science and Industry for young girls and their families to use on race day. Information on how to receive tickets can be found at ComEdEVRally.com.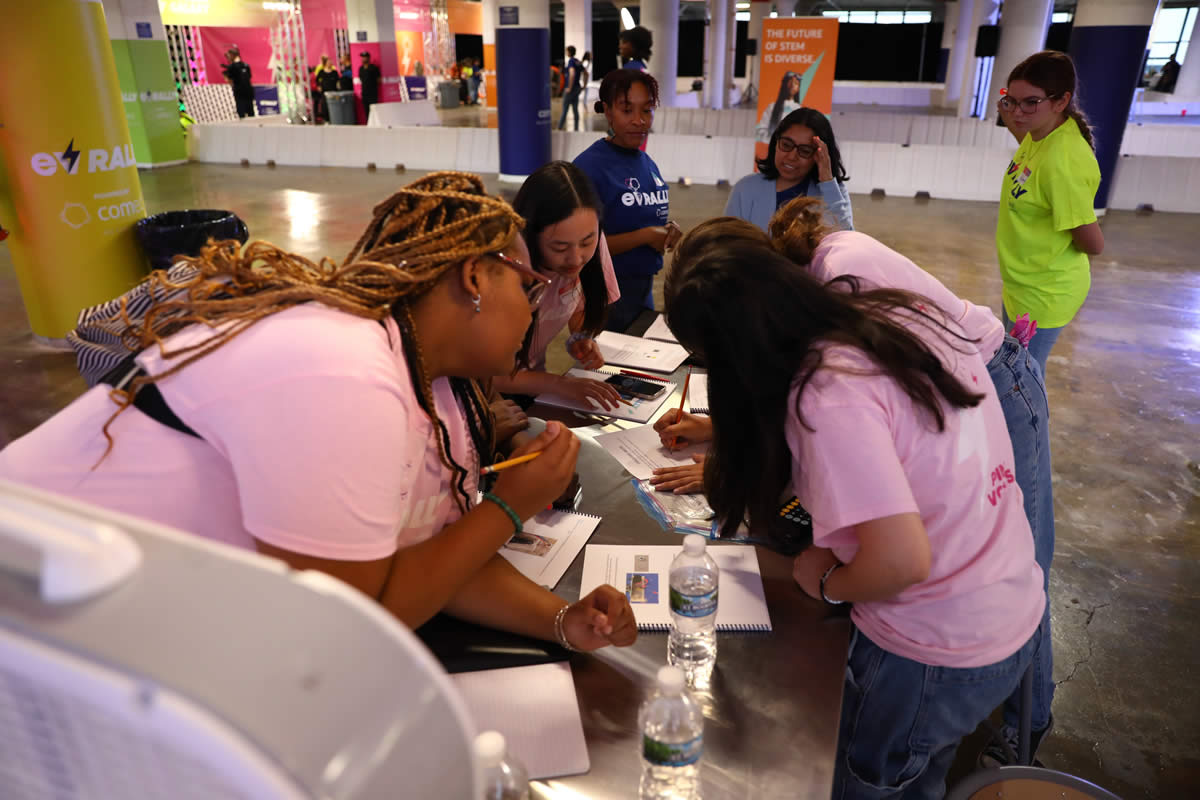 While the 2023 EV Rally ends on race day, this program will have a much longer impact on its participants, many of whom continue to earn opportunities through ComEd and its parent company, Exelon. Young women who have previously participated in EV Rally and Icebox Derby, the program that the EV Rally has replaced, have gone on to participate in various ComEd and Exelon programs resulting in additional mentorships, scholarships, and internships.
Women in STEM: Past Participant
Eliana De Bates-Aguiñaga, a rising sophomore at the University of Illinois Urbana-Champaign studying engineering, participated in the 2022 EV Rally and has since received two ComEd Future of Energy Scholarships to help fund her college education.
"I am so lucky to have participated in the ComEd EV Rally. I learned more about STEM and engineering careers and bonded with girls who were also interested in science and math," said De Bates. "Since that program, ComEd has been so generous to help with my continued education, and I look forward to working in the energy industry alongside my mentors in the coming years."
Teegan Mathey, a rising junior at the University of Alabama studying environmental science, participated in the 2019 Icebox Derby. Following her time in the program, she attended the Exelon STEM Academy, received the 2021 Exelon STEM Leadership Academy Scholarship, and held three internships with ComEd.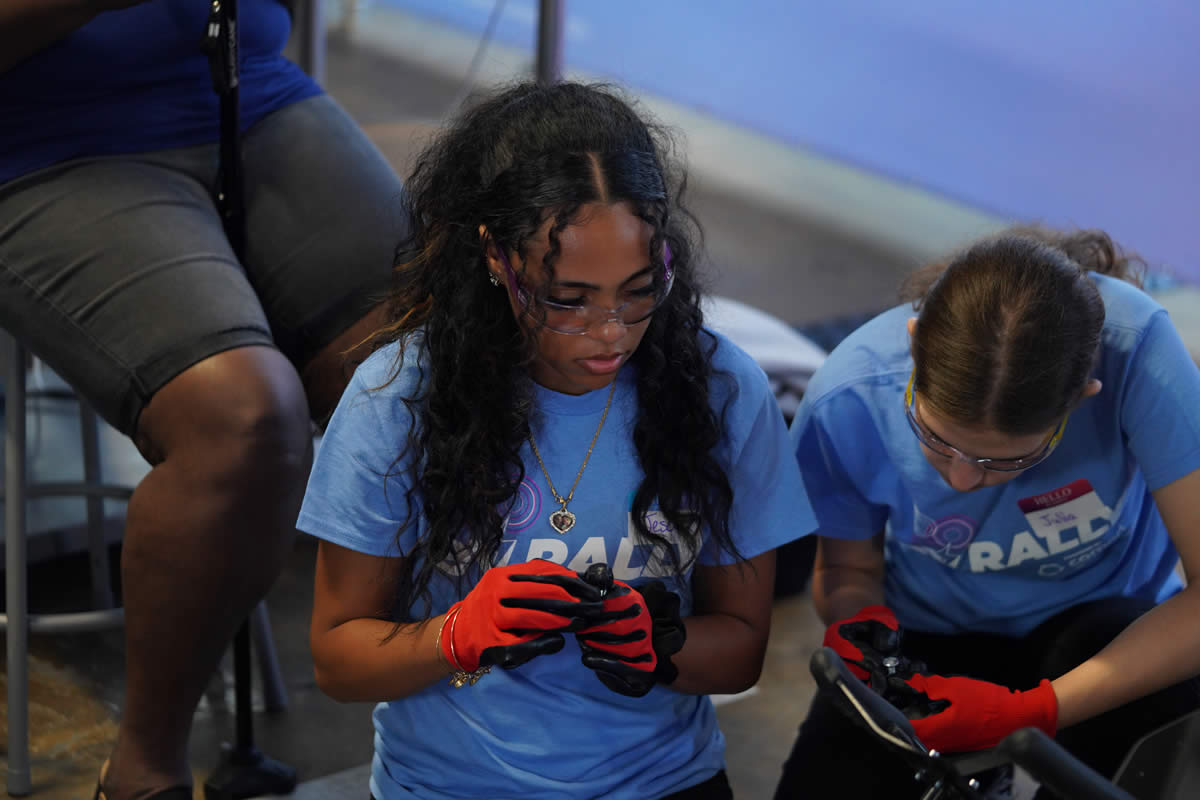 "During the ComEd Icebox Derby, I was able to build connections, make meaningful friendships, and use those connections to land my first internship at ComEd," said Mathey. "My ComEd internships have helped me learn about the energy industry and shown me that I can have a future in the industry as a woman in a male-dominated field."
Another Past Participant
Eden Wilson, a rising senior at Whitney M. Young Magnet High School, participated in the 2022 EV Rally. Since last summer, Wilson has participated in ComEd's Black History Month, Women's History Month STEM Labs, and the Exelon STEM Academy.
"ComEd has been really helpful in my STEM journey so far, especially when it comes to representation. Programs like EV Rally and the STEM Academy connected me with inspiring Black women who have careers in computer science and engineering," said Wilson. "Another aspect of the programs I've enjoyed are the friendships I've made and the people I've met who have similar STEM interests to me."
Encouraging young women to pursue STEM careers will be crucial for the clean energy future. A recent, ComEd-commissioned study revealed that the clean energy transition could bring as many as 150,000 jobs to Illinois by 2050. Additional studies by the Illinois Science & Technology Coalition have found similar results. While women make up 50 percent of the workforce, they only hold 27 percent of jobs in STEM-related fields in Illinois.
Goal: Increase Diversity of STEM Workforce
ComEd is committed to increasing the diversity of the STEM workforce. By educating the next generation on the importance of zero-emissions vehicles and clean energy solutions, diverse young women may be inspired to seek job opportunities in clean energy industries. Participants in the 2023 EV Rally come from diverse cultural and geographic backgrounds, and this year's application review process prioritized students from equity investment-eligible communities—or EIECs, as defined by the Climate and Equitable Jobs Act in Illinois. This year, two-thirds of the EV Rally participants come from EIECs.
The EV Rally exemplifies how ComEd prepares more students to become leaders in the clean-energy transition. Additional STEM and scholarship programs include STEM Labs, Power of STEM, Future of Energy Scholarships, and Drop Me In. These programs focus on giving diverse groups of young students exposure to the possibilities of STEM.
Find out more about the program by visiting ComEdEVRally.com.
This news on Park Forest women at the EV Rally and women in STEM comes to us from ComEd.