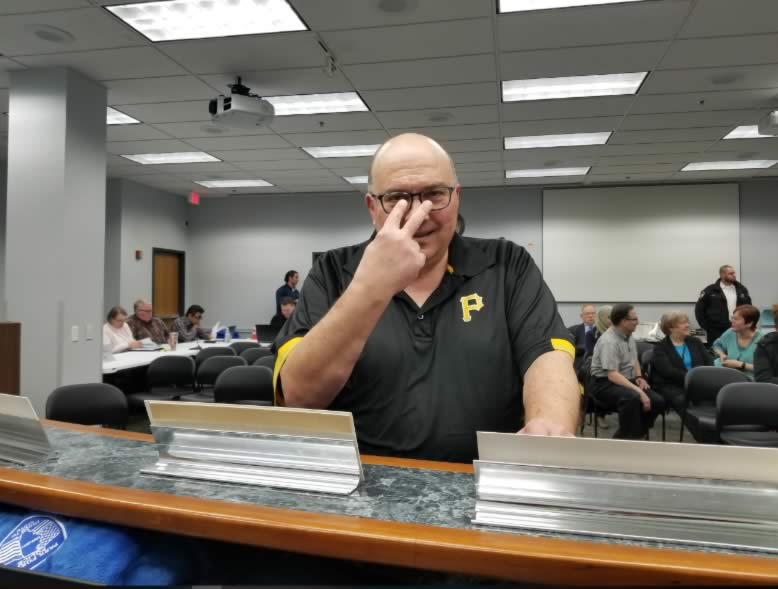 Park Forest, IL-(ENEWSPF)- First, a personal note. I'm just home tonight from Chicago Rush University Hospital. Most painful procedure I've ever had as far as recovery goes. This was the first part of a hybrid cardiac ablation.
Part two will happen in about six weeks. That will be a regular cardiac ablation of the inside of my heart, my third such procedure.
This was an ablation of the outside back of the heart. They had to go in under the sternum. No sternotomy, thank God. I'm not a member of the zipper club yet. I know some who are.
While I was in Rush, transcribed files came back on interviews I did with a number of people at Rich East.
Expect Interviews to be Published Tuesday with Amazing People from Rich East
Expect to see these published Tuesday. They are stories that deserve to be told, and if we're going to truly "save Rich East" again, it will help to know more details, to get a sense of the real saving work that happens in that school every day.
I'm going to publish these interviews in their entirety. As an online publication, eNews Park Forest is not limited by space. We don't have to limit ourselves to the 280 characters — or whatever it is now — of a Tweet, a choice of some pols. And we can certainly communicate more effectively than some pols who post all the time to Facebook or Instagram and now we're all getting government messages or, really, government PR, through social media.
Fair enough. Politics aside, our move as a community is entwined with politics. School District 227 must preserve Rich East High School in Park Forest.
Even during the summer, camps and school abound on the campus. Some students are making up credits, some are working to get ahead. There are athletic camps and more.
What happens at REHS is magic, and we need to save it. Again.
Remember, the next public forums with School District 227 are set for:
June 29 from 10 to 11 a.m.
District 227 office
20550 S. Cicero Ave.
Matteson, IL 60443
July 2 from 6 to 7 p.m.
Rich East High School
3000 Sauk Trail
Park Forest, IL 60466
July 9 from 1 to 2 p.m.
District 227 office
20550 S. Cicero Ave.
Matteson, IL 60443
July 9 from 6 to 7 p.m.
Rich Central High School
3600 203rd St.
Olympia Fields, IL 60461
A lot can happen in an hour.
Thanks, Greg
Would like to thank my brother Greg for coming in for this hospital stay. It was more pain than I care to ever experience again — and some people live with chronic pain.
I'm lucky to have good health insurance in a country that is still horribly unjust when it comes to health care.
Related: