Park Forest, IL-(ENEWSPF)- To many Park Foresters, the name Chuck Sabey is synonymous with great music and entertainment enjoyed at Freedom Hall and Main Street Nights. As Cultural Arts Supervisor for the village since 2008, his expertise and enthusiasm have made Park Forest a premier location in the south suburbs to see outstanding entertainment.
At the end of April, Sabey's 45-year career with the village comes to an end when he officially retires. Victor Blackful, currently the Assistant Cultural Arts Manager, is assuming Sabey's role and responsibilities in May.
The Early Years at Freedom Hall
Back in 1977 when he was a senior at Rich Central High School, Sabey began working as a part-time custodian at Freedom Hall. Sabey interviewed with Mary Goodwin, the Freedom Hall administrator at the time. He held this position through his college years at Prairie State and the University of Illinois Chicago. He became a full-time employee in 1984.
During those first few years at Freedom Hall, Sabey was not only responsible for the custodial duties. He also set up the meeting rooms. He locked up after performances and learned how to run the lights and sound equipment in the theater.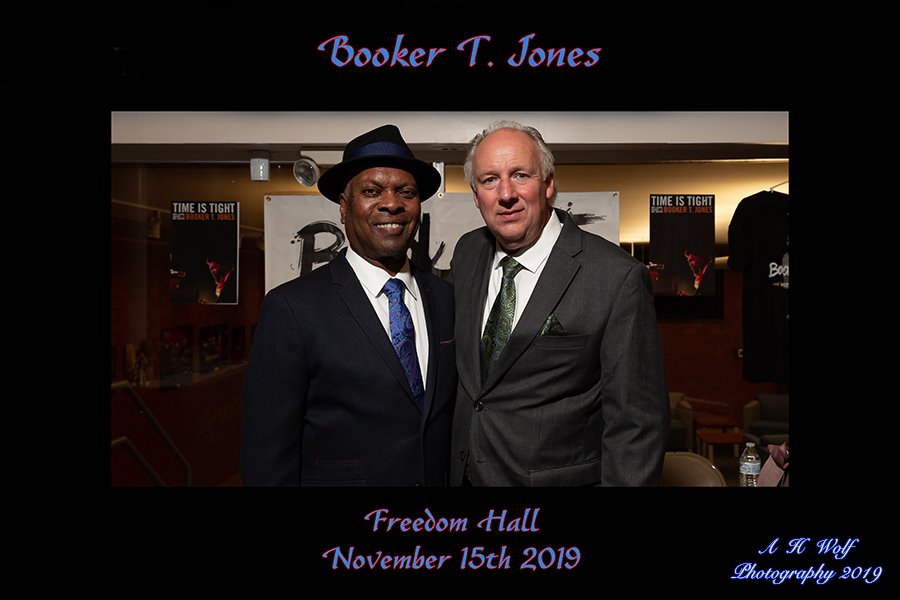 Looking back at those early years, Sabey remains awe-struck at the artists who appeared at the venue, many in the Freedom Hall lecture series. Sabey recalls notables such as Buckminster Fuller, Elisabeth Kubler-Ross, and Gwendolyn Brooks, appearing on stage.
In May of 1989, Sabey moved to Village Hall as the Program Supervisor in the Parks & Recreation Department. He worked under Director John Joyce. In this position, he was responsible for the coordination of the summer camp programs, adult programs, and special events. He even pitched in as an Assistant Manager at the Aqua Center for a couple of years.
Appointment as Cultural Arts Supervisor
In August of 2008, after 19 years as Program Supervisor, Joyce asked Sabey to move back to Freedom Hall. He became the Cultural Arts Supervisor for the village when the previous Director, Denise Adducci, left for another position.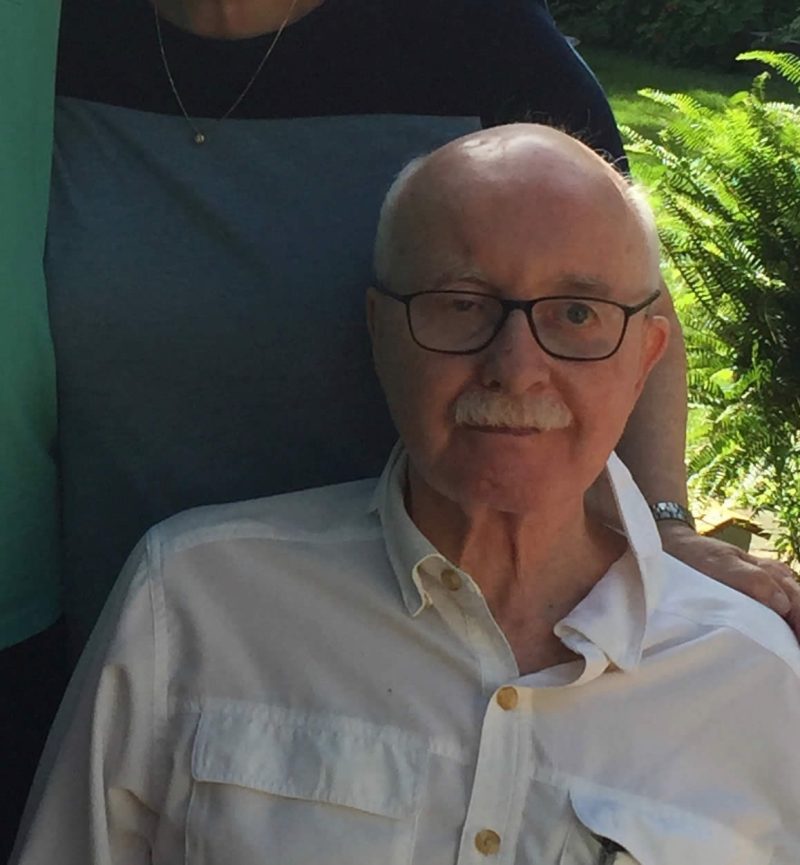 In his new role, Sabey was no longer just a Freedom Hall employee. He was now the person responsible for deciding what programs would be featured each year. It was a role he would perform with outstanding success for the next fifteen years.
During those years, Sabey brought amazing talent to the village, either at Freedom Hall or for Main Street Nights in Downtown Park Forest. Some acts were well-established names, some were less well-known and at the beginning of their careers. Regardless, Sabey was there to introduce each performer and guarantee the audience that they were about to see amazing entertainment.
When asked whom he considered most impacted his career, Sabey mentioned the late John Joyce. "John was a dear friend and the epitome of what it means to be a civil servant. He was always learning, always grasping new ideas, and training his staff." Joyce passed away earlier this year at age 77.
Sabey's career highlights, not surprisingly, revolve around the many performances he has witnessed through the years. "My favorite time is when a concert goes from being 'entertaining' to 'magical.' Something is happening that is invigorating, inspiring, even spiritual."
As an example, Sabey recalled a performance of "Ghetto Child" by the blues vocalist Shemekia Copeland in 2016 when she left the stage and walked through the audience singing. "It was as powerful as could be – the power of a single voice."
The Pandemic Years
When the pandemic hit in 2020, Sabey wondered where entertainment was headed and when people would ever be able to hear live music again.
To get through those years, Sabey organized small bands on the back of pick-up trucks that would play short concerts in parks around the village. He recalled one stop at a park near Algonquin School where the band was playing to people sitting on their porches in the co-ops. One woman pulled a garden chair in front of the band to listen – and cried at the sound of live music.
"You appreciate something you love even more when you realize you cannot take it for granted," commented Sabey.
When reflecting on his years of service to the village, Sabey says he would like to be remembered as a "fortunate dude who has had a lot of opportunities. I view myself as a custodian of established ideas and visions and it was my job to keep them going. I am a link in the Park Forest story." Sabey was inducted into the Park Forest Hall of Fame in 2019.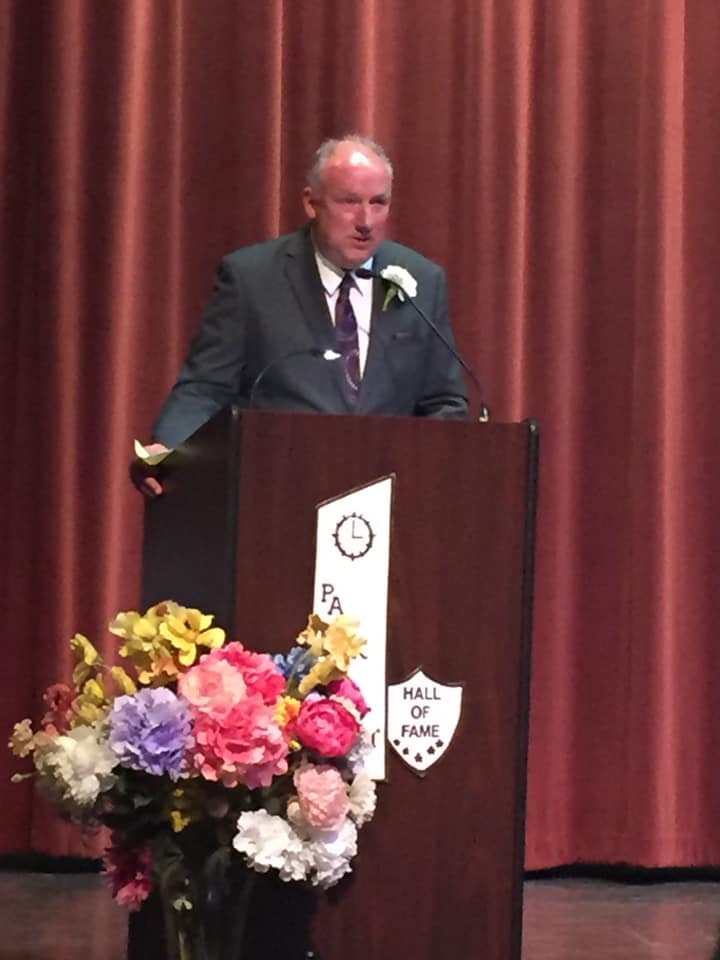 A Look to the Future
It is the interaction with people – the audience, the performers, and the staff that Sabey says he will miss most when he leaves his position. He promises that he will be an active and attentive audience member in the future. Sabey, an avid bike rider, has no big plans for retirement other than to hit the trails for a few long trips.
Sabey will be recognized at the Park Forest Village Board Meeting on Monday, April 24 at 7 p.m. The Village is holding an open house for Sabey at Freedom Hall from 3 to 6 p.m. on Thursday, April 27. Village Manager Tom Mick invites all of Sabey's many friends and acquaintances to stop by and wish him well in retirement.