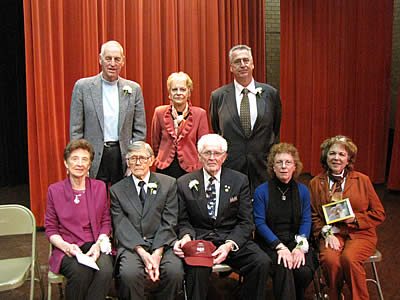 Park Forest, IL-(ENEWSPF)- The Park Forest Historical Society will induct five individuals and an organization at its 2019 Hall of Fame ceremony on April 7.
Those to be honored include: Cliff Butz, Vivian A. Purnell, Chuck Sabey, Mary E. Schmittgens, Eugene P. Schmittgens, Sr., and the Kiwanis Club of Park Forest.
The ceremony will take place at Freedom Hall located at 410 Lakewood Boulevard in Park Forest on Sunday, April 7 at 3:00 p.m.
Members of the community are invited to attend the event.
Last year's recipients include Gregory C. Baker, Mary Dankowski, Deloris Janota, Yvonne Robinson, Douglas C. Ulreich, and the Committee for Non-Partisan Local Government.
Recipients from 2017 include Jack & Peg Donahue, Carl & Peggy Glassford, William "Bill" & Juanita Simpson, Herschel Wayne & Helen Davies Ward, and the Illinois Philharmonic Orchestra.
A complete list of past Hall of Fame inductees is on the Historical Society's website.
Visit the Historical Society's website and Facebook page for more information about this and other events.
Freedom Hall: