Washington, DC–(ENEWSPF)–July 14, 2017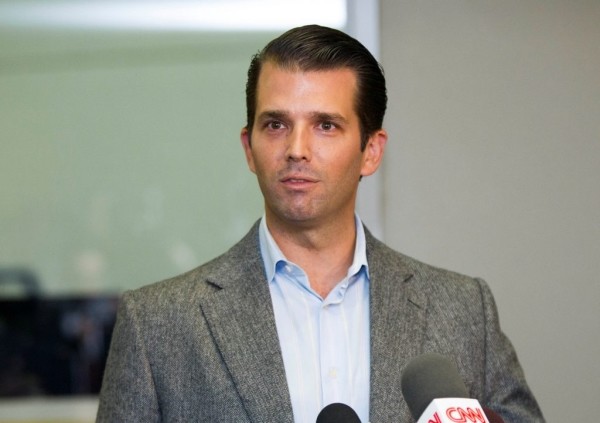 Donald Trump Jr, campaign chair Paul Manafort, senior adviser Jared Kusher, publicist Rob Goldstone, and Kremlin-associated attorney Natalia Veselnitskaya—these are the participants of the meeting that took place on June 9, 2016. The meeting in which the senior members of the Trump campaign eagerly expected to receive what Goldstone had described as "official documents and information that would incriminate Hillary."
But while Trump Jr has hurried to say that the meeting was unimportant, brief and "didn't lead to anything," there's one factor that he and everyone else involved in the meeting has curiously omitted.
The Russian lawyer who met with the Trump team after a promise of compromising material on Hillary Clinton was accompanied by a Russian-American lobbyist — a former Soviet counter intelligence officer who is suspected by some U.S. officials of having ongoing ties to Russian intelligence, NBC News has learned.
NBC is not revealing the identity of the sixth person in the room. However, they are making some simple declarative statements.
The presence at the meeting of a Russian-American with suspected intelligence ties is likely to be of interest to special counsel Robert Mueller and the House and Senate panels investigating the Russian election interference campaign.
Yes. Likely so. And the reason that this mystery figure has gone unnamed by Trump Jr, and Manafort, and Kushner, and Goldstone, and Veselnitskaya … that's also 'likely' to be of interest.
This sixth man may have been associated solely with Veselnitskaya's story that she was there to lobby against the Magnitsky Act. But that act itself involves dropping sanctions against Russian oligarchs involved in stealing government funds and engaging in human rights abuses. But that wouldn't explain why this 'lobbyist' has not been named by any of the other participants.
It's also possible that this man was someone who was already known to Donald Trump Jr. Veselnitskaya was in the United States ostensibly to act as an attorney for a Cyprus-based Russian-owned company accused of money laundering. The nature of that case involved buying New York real estate, including seven-figure condos. Was this person involved in that end of a business that not only Veselnitskaya where Trump Jr, Kushner, and Manafort were all participants?