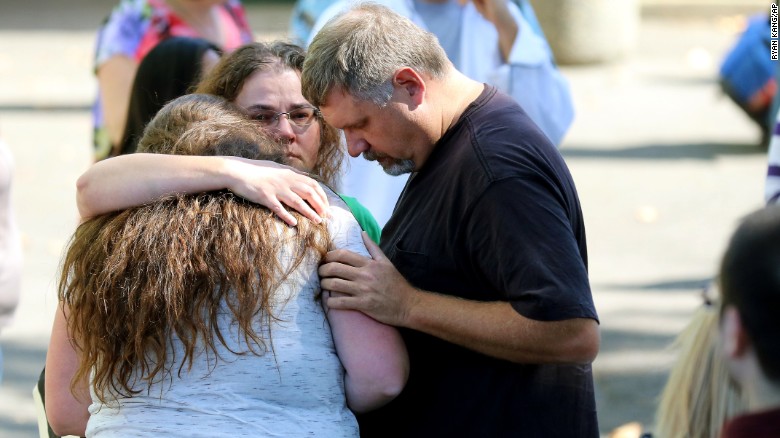 Photo Source: CNN.com
Roseburg, Oregon—(ENEWSPF)—October 1, 2015. A 20-year old man opened fire today at Umpqua Community College in Roseburg, Oregon. The state attorney general reports that 10 people were killed and more than 20 others were injured. The shooter was killed by police during an exchange of gunfire on the campus.
The Umpqua Community College has about 3,000 students. Roseburg is a rural community located about 70 miles south of Eugene. The first emergency calls came in at 10:38 a.m. (local time) and the college was put on lockdown as numerous of law enforcement agencies responded. The 911 call can be heard here.
Oregon Governor Kate Brown has ordered flags be flown at half-staff until sunset on Friday.
President Obama urged Americans to support common sense gun laws and preempted critics who might accuse him of politicizing a tragedy by saying that gun safety "should be politicized." President Obama said that the idea that the constitution prohibits any modest regulation of how deadly weapons are used doesn't make sense.
Source: CNN, New York Times, Local news sources