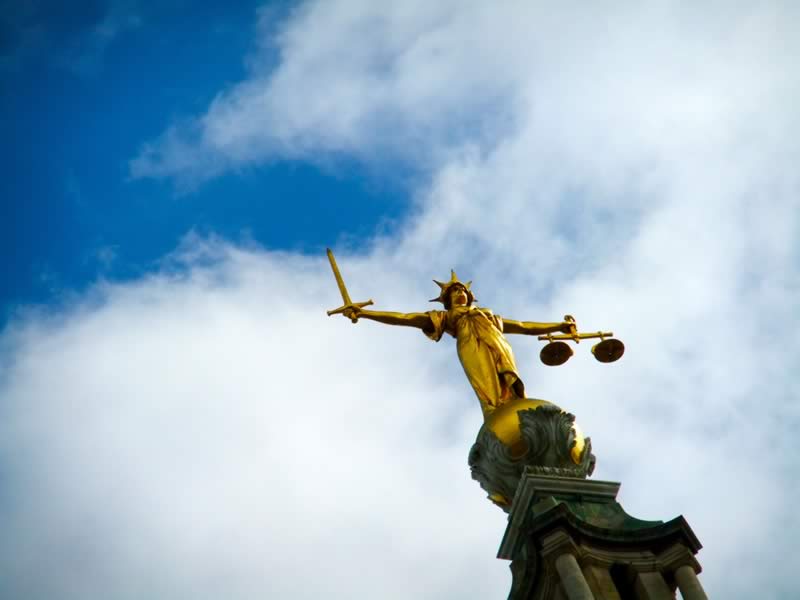 Indianapolis, IN-(ENEWSPF)- United States Attorney Josh J. Minkler announced September 8 that Chief Judge Jane Magnus-Stinson sentenced Ricky Dean Clark, 37, to a term of life imprisonment without parole for multiple charges involving the sexual exploitation of three minor children, including one child who lived in Ireland. Because of the victim who lives in Ireland, Clark is referred to as a transnational sex offender. In addition, Clark was sentenced for distributing, receiving, and possessing child pornography.
"While no sentence can cure the damage this child predator did to his innocent victims, we can assure the public that Clark will never ever be in the position to harm another child," said Minkler. "A sentence of life without parole is reserved for the worst of the worst and that is exactly what Chief Judge Magnus-Stinson imposed in this case."
"This life sentence sends a very strong message to those who would engage in criminal sexual activity and abuse the trust of innocent children," said Grant Mendenhall, Special Agent in Charge of the FBI's Indianapolis Division. "I am proud of the diligent work of our agents and law enforcement partners to identify and investigate sexual perpetrators and bring them to justice so they can't victimize anyone again."
"As law enforcement, it is our responsibility to protect those who are most vulnerable, especially innocent children. It is a responsibility the men and women of the IMPD do not take lightly," said Indianapolis Metropolitan Police Department (IMPD) Chief Bryan Roach. "The dedication of our officers, strengthened collaboration with our local, state, and federal law enforcement partners, and critical investments in technology mean we will continue to remove from our community those who would seek to victimize our children."
When Clark was originally arrested in Hendricks County, he was charged with possessing child pornography; however, an investigation by the Indiana State Police and the Indianapolis Metropolitan Police Department revealed that Clark's illegal activities with children were much more extensive. Computer forensic examiners found videos showing that Clark had recorded himself engaging in sexually explicit conduct with a prepubescent child in June of 2013. In addition, investigators also found 17 videos, created by Clark, showing a female child engaged in sexually explicit conduct at Clark's direction. The child, who was less than 13 years of age, lived in Ireland, and Clark's communication with the child occurred over Skype. Clark also distributed known images of child pornography to this girl in order to convince the child to engage in sexually explicit conduct for him.
Later in the investigation, forensic examiners uncovered evidence that Clark also recorded himself sexually abusing yet another pre-pubescent child. Clark sent these videos to the girl in Ireland, again as a way to encourage her to engage in sexually explicit conduct for him and to convince her that there was nothing wrong with the requests he made of her.
This case came to the attention of law enforcement in the United States through the cooperative work of the National Center for Missing and Exploited Children, which had received citizen complaints about possibly illegal sexual conduct by the defendant. Along with the FBI, the Indiana State Police and the Indianapolis Metropolitan Police Department investigated these tips. The defendant's criminal conduct was not limited to the United States. In Ireland, a child's family discovered Clark's communications with the child, and the family made a report to An Garda Siochana who began their own investigation. In November of 2017, investigators recovered additional evidence from Ireland, showing the defendant's pattern of conduct with a female child. Minkler noted the cooperation from the Garda as key to the success of the prosecution, saying "We cannot thank members of the An Garda Siochana enough for their thorough work in collecting and preserving evidence, as well as the care that Irish authorities took in working with the victim's family and our staff. When predators use the internet to abuse children, they hope that the complexities of international investigations will help them to avoid accountability. This child predator found no safe harbor in either Ireland nor in the United States."
This case was a joint investigation involving the Indianapolis Metropolitan Police Department's Digital Forensics Unit, the Indiana State Police Cyber Crime Unit, the Indiana Internet Crimes Against Children Task Force, the FBI, and An Garda Siochana (the Irish National Police). Susie's Place in Brownsburg provided assistance with child interviews. The federal prosecutors working on the matter were Assistant United States Attorneys Kristina Korobov and Steven DeBrota.
This is a release from the United States Department of Justice.