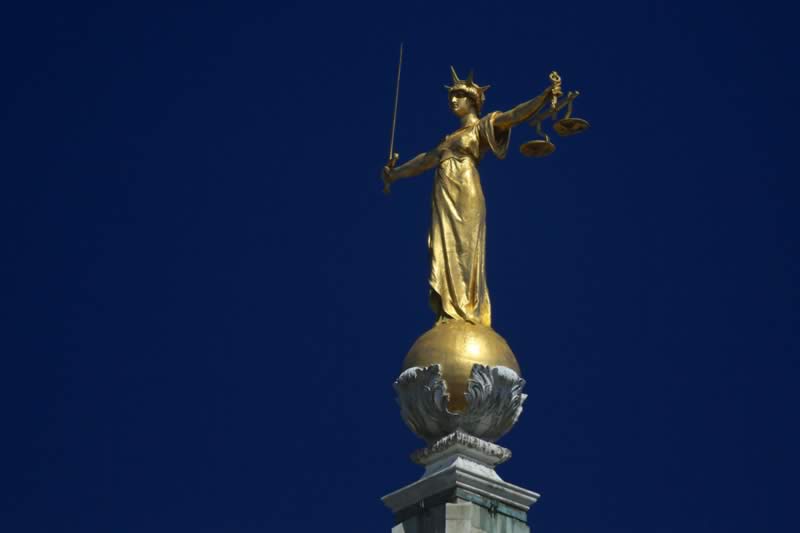 South Bend, IN-(ENEWSPF)- Michael L. Binder, age 38, of Mishawaka, Indiana, was sentenced on January 3, 2019, before South Bend District Court Judge Robert L. Miller, Jr. for being a felon in possession of a firearm, announced U.S. Attorney Kirsch. 
Binder was sentenced to 63 months' imprisonment followed by 1 year of supervised release.
According to documents in this case, on April 21, 2018, Pokagon tribal police found Mr. Binder and a female companion in a minivan parked in the parking lot of the Four Winds-South Bend casino. Officers detected a strong odor of marijuana coming from the vehicle. Upon further investigation, officers located a small amount of marijuana and three baggies of methamphetamine (totaling approximately 10 grams) and a digital scale with white residue. The Pokagon police also found, pushed up under the driver's seat from the back, right where Mr. Binder's feet were located, a loaded handgun. A fingerprint matching Mr. Binder's was found on the magazine of the gun. Mr. Binder admitted to possessing this handgun during the guilty plea phase of this case. The handgun's serial number had been scratched out; however police were able to obtain the serial number and traced the weapon to determine that it had been stolen in 2016 from an individual who lawfully owned it in Michigan.
U.S. Attorney Kirsch reiterates the following statement from the sentencing memorandum filed with the court: "This particular offense by Mr. Binder raises a very important concern for the government because the offense occurred on federally-recognized Indian tribal land, held in trust for the Pokagon Band of Potawatomi Indians. The United States recognizes a unique obligation of service to tribal communities across the country and it holds a strong commitment to supporting and furthering public safety on all tribal land. In this district, the United States Attorney's Office has an important relationship with the Pokagon Band, and it has a commitment to working with the Pokagon Band to foster public safety, while respecting the Pokagon Band's sovereignty and culture."
Pokagon Police Chief William Lux said, "The Pokagon Band of Potawatomi Indians is a federally-recognized sovereign nation and is committed to working with our law enforcement partners in the U.S. government to protect all who visit its trust land and to prosecute those who violate the law on Pokagon land. The conviction of Mr. Binder is a great example of team work between our officers, Pokagon Tribal Police Investigations Unit, South Bend and Berrien County law enforcement partnerships. We appreciate the support of the FBI and U.S. Attorney Kirsch in prosecuting Mr. Binder for crimes committed while at Four Winds South Bend, which is on sovereign Pokagon Band land."
This case was being investigated by the FBI and the Pokagon Band of Potawatomi Tribal Police Department.  The case was being handled by Assistant U.S. Attorney Luke N. Reilander.
This is a release from the Department of Justice, publishing news releases now that the government shutdown is over.