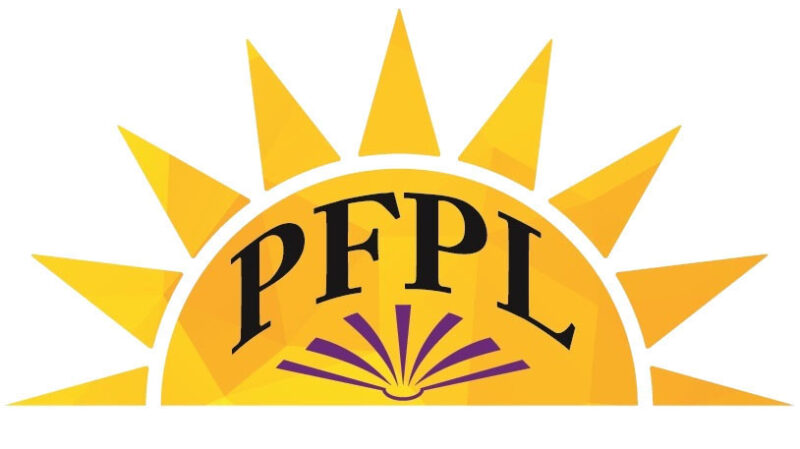 Library Offers Book Giveaway and More for a Stress-Free Holiday Season
Park Forest, IL-(ENEWSPF)- The Park Forest Public Library hosts several holiday activities for all ages during December. Events and programs include maintaining mental health, cooking tips, kids' crafts, book giveaways, a Chicago history talk, and numerous holiday films.
Surviving the Holidays
The holidays can bring a lot of stress to our lives. New York Times bestselling author Lori Gottlieb hosts a Zoom virtual conversation about maintaining your mental health. She will focus on doing so through the holidays. The event will be on Wednesday, December 6 at 7 p.m. Author of "Maybe You Should Talk to Someone" and co-host of the "Dear Therapists" podcast, Gottlieb, shares tools to help prepare for the holidays and assist in everyday life. This session is part of the Illinois Libraries Present series. Registration is necessary. Participants will receive the Zoom link for attendance.
Holiday Cooking Tips
On Saturday, December 9, from 1 to 2 p.m., patrons learn to make several soups perfect for entertaining holiday guests. Chef Susan Maddox demonstrates methods and techniques to prepare soups that will leave your guests in awe. Registration for this event is necessary and opens at 9 a.m. on December 1.
Events for the Kids in December
Bring the kids to the library at noon on Saturday, December 16, for Dan Gogh's Christmas Magic Show. Participants build a snowman, color an elf, and other holiday-themed projects during the 45-minute show. Registration is necessary and will open on November 13.
Book Giveaway
The library hosts a holiday book giveaway for kids on Monday, December 11, while supplies last. The books will find new homes on a first-come, first-served basis. No registration is necessary. For more information, contact Ms. Nikki at 708-748-3731, extension 31.
A Look at Chicago Christmas History
Musician and Chicago historian Clarence Goodman explores the Chicago connection to some of the best-known holiday songs and traditions. He also explains that one of Chicago's earliest industries dealt with Christmas trees and wreaths. This interactive session occurs on Wednesday, December 13, at 5 p.m. Registration is necessary. For more information, contact Kaitlyn at 708-748-3731, extension 31.
Films the Whole Family Will Enjoy
On Friday, December 22, at 4 p.m., the library screens popular holiday films in the Ringering Room. All films shown are suitable for the entire family. Registration is necessary. Contact Nikki or Kaitlin for more details at 708-748-3731, extension 31.
Continuing Events
Brian Thompson's "Nature's Gentle Tai Chi Gong" continues on the first three Tuesdays in December at 9 a.m. There is not a session on December 26. Sessions lead participants in breathing, relaxation, self-calming, and gentle movements with mental and physical health benefits. Registration opens a week before each session through a link on the library events calendar website.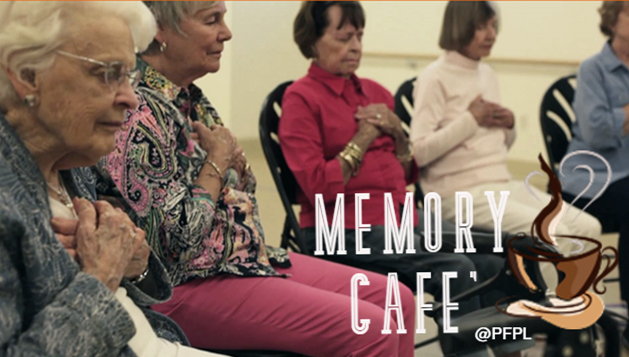 On Tuesday, December 19, from 11 a.m. to 2 p.m., the library hosts a gathering for those with Alzheimer's or other dementias and their families and caregivers. Participants can relax and socialize while enjoying presentations, activities, and refreshments. The December session will highlight a unique holiday movie. Registration is required and opens at 9 a.m. on December 12. AgeOptions funds the program.
Library Hours and Information
Additional details and registration links for all December events appear on the library's monthly water bill insert (shown below) or at pfpl.org/calendar. Find information on the remaining November events here.
The library is located at 400 Lakewood Boulevard and is open for all services from 10 a.m. to 7 p.m., Monday through Thursday, and 10 a.m. to 5 p.m., Friday and Saturday.
The library will be closed for Christmas Day on Monday, December 25.