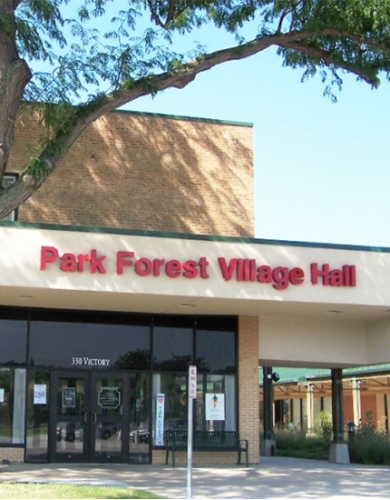 Park Forest, IL—(ENEWSPF)—September 10, 2018
Park Forest Village Clerk Sheila McGann today announced that the first date for candidates to circulate petitions for the office of Village mayor, Village trustee or Library trustee is Tuesday, September 18, 2018.
The first day to file petitions is December 10, 2018. The last day to file petitions is December 17, 2018.
The next Park Forest election will be held on April 2, 2019.
There will be three (3) Village trustee candidates, each are elected to a four-year term; and mayor, to be elected to a four-year term. The Park Forest Public Library board has two (2) trustee candidates, each for a six-year term; and one (1) vacant trustee candidate, two-year term to expire.
Those interested in running for Village office should pick-up packets in the Village Manager's office, located on the second floor of Park Forest's Village Hall, Monday through Friday from 9 a.m. to 5 p.m.
For more information, contact Angela Thurston at 708-748-1112 extension 5605.
Source: www.villageofparkforest.com