Veterans Day Ceremony
November 4, 2023
Park Forest, IL-(ENEWSPF)- Mayor Joseph A. Woods gave the following address at the 2023 Veterans Day ceremony in Park Forest on November 4. We publish it here as prepared for delivery. He calls it "The Enthusiasm of Liberty."
The Enthusiasm of Liberty
Thank you for lending me your ears as I make these brief remarks . . . And I do mean BRIEF. For as I understand it, veterans do not like long speeches.
Hello Park Forest! Hello Friends and Neighbors . . .
On behalf of the Village of Park Forest and the Board of Trustees (Trustee Teresa Settles, Tiffany Graham, Erin Slone, and John Moore), we welcome you today to honor and give a collective thanks to all veterans of all eras and to celebrate Veterans Day in this Hall we call, Freedom.
It seems only befitting that I would become the Mayor of a Village whose original intention was to welcome home veterans . . .
"Make it personal and make it plain"
Now in the words of that old black Baptist preacher, allow me to "make it personal and make it plain."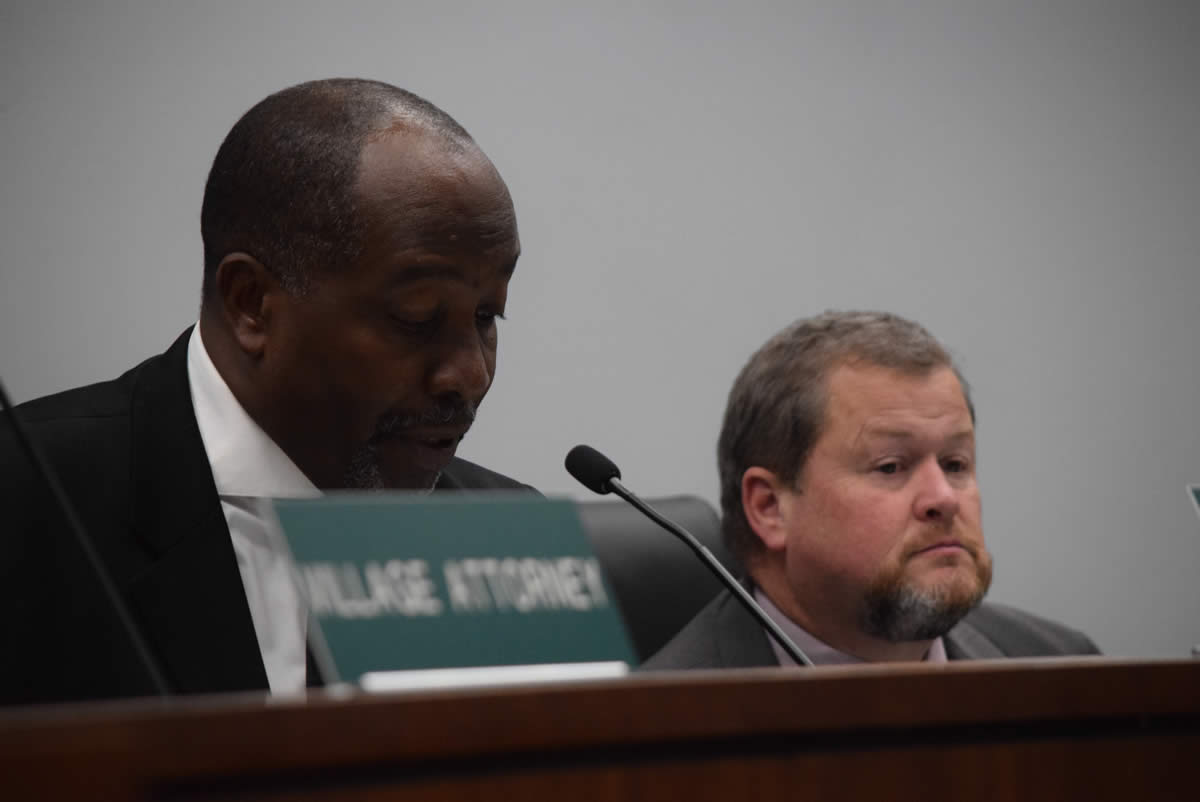 As the son of a veteran, I was born in Junction City Kansas, on the base, Fort Riley, with my brother born in West Germany, two uncles who fought in the Korean War, two cousins who served in the United States Army, and a nephew in the United States Navy . . .
HOWEVER, despite my lifelong and very close proximity to those who have served, I am keenly and quite aware that I know NOTHING about serving in the military.
. . . I know ABSOLUTELY NOTHING. Nor will I ever know the soul that drives one to give of themselves, the ultimate sacrifice.
. . . I will never know the enthusiasm of liberty that urges one to rise above oneself in the service of others. No matter the cost.
. . . and never will I know the silence, the painful private thoughts and memories that many a veteran brings home with them.
Indeed, I KNOW ABSOLUTELY NOTHING.
HOWEVER, I thank you for making it so that I don't have to know!
And thank all of you here today for taking this time to honor our veterans, as well as their respective families, who have helped to shoulder the weight of service and sacrifice.
God bless you.
And God bless us all.
Thank you.
We at eNews Park Forest add our salute to Veterans
This is a 2011 interview with Montford Point Marine Ed Fizer (deceased).