Park Forest, IL-(ENEWSPF)- In hopes that someone, somewhere, poised to strike in anger, we report here on the terrifying last moments of a child. We do not do this lightly. Instead, we share this in the hope people will read this and think twice before harming a child or thinking of harming a child.
Let this child's last moments speak. Let her suffering not be vain.
May her memory be a blessing.
We are warning our readers that this account is alarming.
A Child's Last Moments: Background
We learned of this heartbreaking account in July from the Park Forest Police Department. Police reported the arrest of two grandparents charged with first-degree murder in connection with the death of their five-year-old granddaughter. Police found the little one, Jada Moore, unresponsive when they responded to a home on Osage Street.
This material goes beyond the PFPD's July release into the report itself. The child's grandfather, Klent Elwoods, allegedly told police he beat the girl because she soiled herself.
The Report
Police arrested Klent Elwoods, 63, and Lisa C. Jones, 58, both of 361 Osage St., Park Forest, with first-degree murder.
Police responded to a home on Osage Street on July 14 at 10:50 PM to investigate a report of an unresponsive person. When the reporting officer arrived, he saw another officer administering CPR on a little girl. The child was lying on the couch lately nude, according to police.
Paramedics entered the home, picked up the child, and took her to an ambulance. The reporting officer heard "gurgling sounds" from the child as paramedics took her away.
A Man and a Women Speak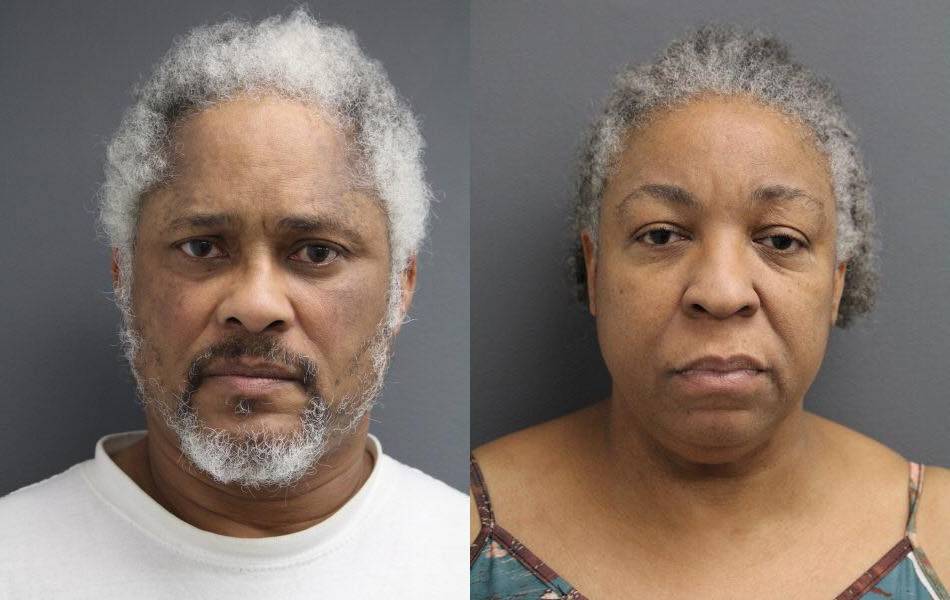 The officer saw a man and woman inside the home. The man, later identified as Klent Elwoods, allegedly said he struck his five-year-old granddaughter with a belt several times. After he reportedly did so, by his account, she then fell on the floor and was unresponsive, according to police.
An officer advised Mr. Ellwoods that he was arresting him on suspicion of domestic battery and took him into custody.
Police then spoke with the woman, later identified as Lisa Jones, who said she was the child's grandmother. She said that she and Mr. Elwoods were guardians of the little girl.
Ms. Jones said that the little one "has a history of pooping on herself," according to the report. The last time she defecated on herself, Mr. Elwoods allegedly told her that he would punish her by whipping her with the belt, according to police.
On This Night
At approximately 8:30 PM that night, the grandparents discovered that the little girl defecated on herself again. Ms. Jones told police she and Mr. Elwoods saw feces leaking down her pants. At this moment, the adults, Jada's guardians, allegedly turned on her.
They asked her why she "pooped" on herself.
We don't know if she replied. We don't know if Mr. Elwoods gave her a chance to respond.
Instead, the next thing we read in the report is that Mr. Elwoods allegedly reminded the girl what he would do if she defecated on herself again, according to police.
According to the report, Mr. Elwoods grabbed a belt and had the girl bend over.
The Child Falls to the Floor After Every Strike
Mr. Elwoods allegedly struck the girl on her buttocks 10 to 12 times, according to police.
Ms. Jones told police that the girl fell on the floor after every strike, according to the report. After Mr. Elwoods allegedly struck her the final time, she fell unresponsive on the family room floor, according to police.
Ms. Jones said that she tried calling the girl's name while touching her chest, according to police. She told officers that the child had an elevated heartbeat, according to police. Ms. Jones said she picked the girl up, placed her on the family room couch, and attempted mouth-to-mouth resuscitation, according to police.
She said she realized they needed to call 911, according to the report. Ms. Jones said the belt Mr. Elwoods allegedly used on the girl was still inside the home, according to police.
Police took Ms. Jones into custody.
About Police Reports
Please note that we repeatedly say "according to police" in these reports and often use "allegedly." We are not asserting in any way that those arrested and charged have committed any offenses. We report on what is in the media reports furnished by police. As those charged are innocent until proven guilty, the burden is on prosecutors and police to prove all alleged crimes.
eNews Park Forest has continuously published the addresses of those arrested and will continue to do so. 5 ILCS 140/2.15 states that the governmental body (for these reports, the Police Department), shall release information on those charged, including their name, age, and address. This information is necessary to ensure the proper identity of those arrested.
Presumption of Innocence
An arrest does not mean that a person is guilty. All those arrested are presumed innocent until proven guilty. It is the policy of eNews Park Forest to not remove items in the public record from publication. If your name is listed in the police reports, we will only add information relevant to the final disposition of the case at hand, e.g., "Mr. Smith was subsequently acquitted," "Mr. Smith entered a guilty plea," or "All charges against Mr. Smith were subsequently dropped." We will do so upon receiving and verifying proof of such disposition.
All of the incidents in this report were captured on body-worn and dash-mounted cameras by officers at the respective scenes, according to police. All Park Forest police officers wear body-worn cameras. These devices are now typically abbreviated BWC in the reports.
Persons wishing to leave anonymous information on any criminal matters, including narcotics or gang activity, are encouraged to call the Park Forest Police Department Investigations Division at (708) 748-1309.