Park Forest, IL-(ENEWSPF)- The family of Jada Moore shared photos of the child. We already published news of her death and her grandparents. They are both charged with her murder and are held without bail.
But, we take a few moments with the memory of Jada herself.
May her memory be a blessing.
The photograph at the very bottom is Dana Rebik from WGN outside the Park Forest Police Department Thursday night. Chicago media was in town to report further on the death of the little one, only five-years-old.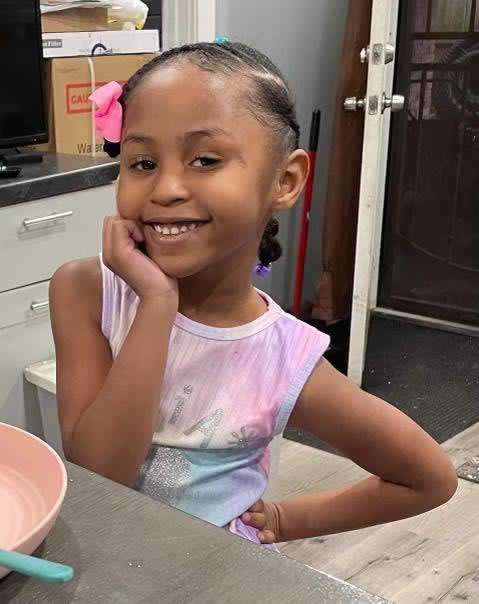 Report of the Death of Jada Moore
On July 14, 2023, at 10:50 pm, Park Forest police officers and paramedics responded to a home located in the 300 block of Osage Street for an unresponsive five-year-old girl. The child's grandfather, Klent Elwoods, 62, called 911 and allegedly admitted to abusing Jada, according to police. Mr. Elwoods told dispatchers she was unresponsive.
Upon arrival, officers and paramedics immediately performed CPR. Paramedics took Jada to Franciscan Health Olympia Fields Hospital. Police took Mr. Elwoods and his wife, Lisa Jones, 57, into custody. Officers transported the pair to the Park Forest Police Department for further investigation.
Medical personnel airlifted Jada later to Comer Children's Hospital in Chicago. She "sadly passed away on July 15, 2023, around 9:00 am," police said.
Jada exhibited signs of recent physical abuse as well as older indicators, according to police. Park Forest detectives interviewed Elwoods and Jones, who allegedly admitted physically abusing Jada.
On July 16, 2023, the detectives presented all the evidence to the Cook County State's Attorney's Office. Authorities there approved the charge of first-degree murder against both Elwoods and Jones. Mr. Elwoods and Ms. Jones had an appearance in bond court at Markham Courthouse on July 17, 2023.
Related: Five-year-old Dies, Grandparents Charged