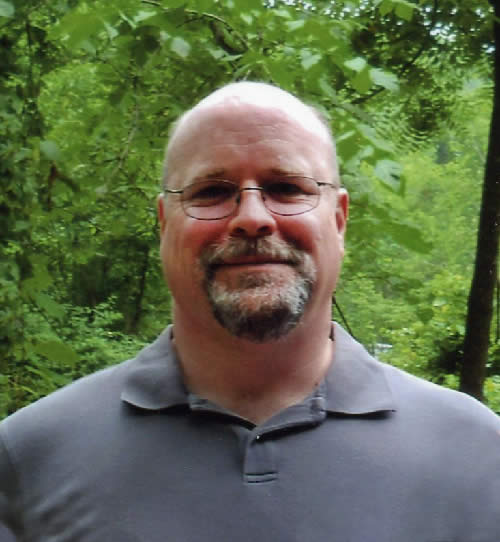 James "Jim" M. Dean, 55, of Dubuque, died Friday, February 28, 2020, at the MercyOne Dubuque Medical Center in Dubuque.
Visitation will be from 3:00 PM until 7:00 PM Thursday, March 12, 2020, at Hope Church, 11893 John F. Kennedy Road.
The funeral service for Jim will be 10:30 AM Friday, March 13, 2020, at Hope Church, 11893 John F. Kennedy Road.
James was born December 2, 1964, in Kankakee, IL, the son of Ralph W. and Marlys C. Anderson Dean. On October 24, 1987, he married Cindy Hall at Deer Creek Christian Church in University Park, IL.
He was a 1982 graduate of Rich Central High School. He attended Northern Illinois University and received his degree from South Suburban College in 1995.
He was an Imaging Specialist at MercyOne Dubuque Medical Center. He previously worked at St. James Hospital, St. Francis Hospital, and Christ Hospital, all in Illinois.
He was a Cubmaster for Cub Scout Pack 53, a Force Team Coach with the Dubuque Soccer Club, and a leader of Boy Scout Troop 94, Friends of Scouting, Living Last Supper, and Hope Church. He played the guitar, was a puppeteer and was an Eagle Scout. He was the creator behind Park Forest, Illinois' "Willie the Worm". He enjoyed open-wheel racing, attending concerts, watching movies, going to the theater, and the thrill of riding roller coasters.
Survivors include his wife, Cindy; one daughter, Annette Dean of Dubuque; two sons, Alex Dean and Austin Dean, both of Dubuque; his parents, Ralph and Marlys Dean of Colorado Springs, CO; one brother, Jeffrey Dean of Colorado Springs, CO; several brother- and sisters-in-law, cousins, nieces, nephews, great-nieces, and great-nephews.
He was preceded in death by his grandparents, one aunt, and one uncle.
A photo tribute can be viewed and condolences can be sent to the family by visiting Jim's obituary at www.hskfhcares.com.
Obituaries can be of any length and include any number of photographs. If there are more than four photographs we will create a gallery. Obituaries are never "unpublished." Link(s) to GoFundMe or funeral homes and/or places of worship are permitted, including embedded Google Maps for directions. There is a one-time fee of $75 for publication.