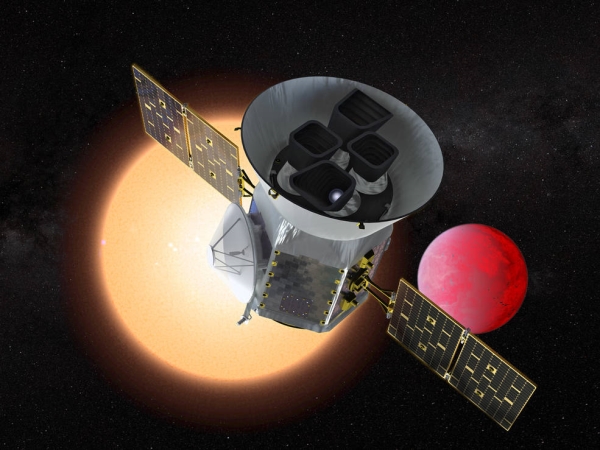 Washington, DC—(ENEWSPF)—March 19, 2018
By: Felicia Chou and Claire Saravia
Join NASA at 1 p.m. EDT Wednesday, March 28, as astrophysics experts discuss the upcoming launch of NASA's next planet hunter, the Transiting Exoplanet Survey Satellite (TESS).
The briefing will be broadcast live on NASA Television and the agency's website.
Scheduled to launch April 16, TESS is expected to find thousands of planets outside our solar system, known as exoplanets, orbiting the nearest and brightest stars in our cosmic neighborhood. Powerful telescopes like NASA's upcoming James Webb Space Telescope can then further study these exoplanets to search for important characteristics, like their atmospheric composition and whether they could support life.
The news briefing participants will be:
Paul Hertz, director, Astrophysics Division at NASA Headquarters in Washington
George Ricker, TESS principal investigator, Massachusetts Institute of Technology Kavli Institute for Astrophysics and Space Research, Cambridge, Massachusetts
Sara Seager, TESS deputy director of science, Massachusetts Institute of Technology, Cambridge, Massachusetts
Jeff Volosin, TESS project manager, NASA's Goddard Space Flight Center, Greenbelt, Maryland
A question-and-answer session will take place during the event. Members of the public can ask questions during the briefing by participating in person, or using #AskNASA.
For more information on TESS, visit: https://www.nasa.gov/tess
Source: www.nasa.gov