Washington, DC–(ENEWSPF)–October 5, 2015. According to a Yale University study, prenatal exposure to the widely used agricultural pesticide chlorpyrifos is linked to tremors – involuntary contraction or twitching of muscles – in childhood. Chlorpyrifos, a broad-spectrum chlorinated organophosphate insecticide also known as Dursban, may also affect the cardiovascular and respiratory systems and is acutely toxic to bees, birds, mammals, and aquatic life.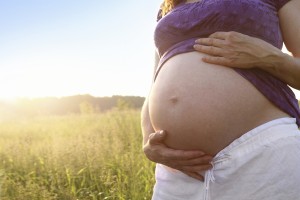 The study, titled Prenatal exposure to the organophosphate pesticide chlorpyrifos and childhood tremor and published in the journal Neurotoxicology, measured the presence of chlorpyrifos in umbilical cord blood samples in 263 low-income, inner-city minority children. In 2001, the U.S. Environmental Protection Agency (EPA) banned residential use of chlorpyrifos, which was prominent in urban areas at the time. However, the study participants –263 minority mothers and their children, all from low income communities in New York City– were assembled in 1997, before the ban was imposed. In 1997, the initial measure of each child's prenatal exposure to CPF was taken from umbilical cord blood. The children were then followed until approximately 11 years of age, after which they underwent a neurophysical assessment, which included a short drawing test. Researchers found that compared to all other children, those who had relatively high levels of prenatal chlorpyrifos exposure were significantly more likely to exhibit mild or mild to moderate tremor in one or both arms. The study is just one of many suggesting that pesticide exposure is associated with adverse neuro-developmental issues.
"This is perhaps one of the only examples in which we can show that in utero exposure to these pesticides leads to long-term health care consequences in the children," said Yale senior author and School of Medicine neurology professor Elan Louis, MD, to Yale Daily News. "We're talking about the possibility that fetuses exposed to pesticides through their mother, while they're in utero, could have tremors eight or ten years later."
Among experts who commented on Louis' findings, as well as Louis himself, there was a general consensus that this study points toward a need for the agricultural industry — the main setting in which chlorpyrifos is found today — to reconsider their use of pesticides.
According to Louis, his next step is to fully finish assessing the results of the study. In addition to taking drawing tests, the children participating in the study had MRI scans, which Louis and his colleagues plan to analyze for "structural or metabolic changes in certain brain regions," to further investigate the brain damage caused by chlorpyrifos.
Chlorpyrifos is highly neurotoxic. It is a cholinesterase inhibitor, which means that it can bind irreversibly to acetylcholine esterase (AchE), an essential enzyme for normal nerve impulse transmission, inactivating the enzyme. Studies have documented that exposure to even low levels of organophosphates like chlorpyrifos during pregnancy can impair learning, change brain function, and alter thyroid levels of offspring into adulthood. The evidence of the neurotoxic dangers associated with chlorpyrifos' exposure is extensive and consistent.
In 2000, EPA administrator Carol Browner announced a voluntary agreement between the agency and industry leaders, including Dow AgroSciences, to ban all home and garden uses of Dursban, which was at the time the most widely used household pesticide in the U.S. This agreement, however, did not include agricultural, golf course, or public mosquito spraying uses. It continues to be heavily used today with an estimated 5 million pounds applied in the U.S. annually, releasing its toxins onto our food and into the lives of farmworkers and their children. In 2012, EPA imposed "no-spray" buffer zones around public spaces, including recreational areas, schools, and homes to reduce bystander exposure risks. In spite of these restrictions, chlorpyrifos still poses risks to human and environmental health. Earlier this year, a federal appeals court judge mandated that EPA respond to a petition filed nearly nine years ago that seeks to force the agency to restrict chlorpyrifos. EPA must meet an October 31 deadline and establish a timeline for finalizing the proposed rule if they decide on a ban.
Chlorpyrifos leads a list of numerous toxic chemicals that are central to chemical-intensive agricultural practices that threaten health and the environment effects. While a ban is certainly important as current inaction reflects a breakdown in the regulatory process, ultimately the widespread adoption of organic management is necessary to protect consumers and the environment in the long-term. Beyond Pesticides has long sought a broad-scale marketplace transition to organic practices that disallows the use of toxic synthetic pesticides by law and encourages a systems-based approach that is protective of health and the environment. Even at its worst, this approach never allows the use of highly toxic synthetic pesticides, let alone organophosphates such as chlorpyrifos, and advances a viable, scalable path forward for growing food.
For more information on chlorpyrifos and other pesticides used in homes, schools, workplaces and communities, see Beyond Pesticides' Gateway on Pesticide Hazards and Safe Pest Management. For alternatives strategies on specific pest problems, check out ManageSafe.
Sources: Yale Daily News, www.beyondpesticides.org
All unattributed positions and opinions in this piece are those of Beyond Pesticides.