Washington, DC–(ENEWSPF)–June 13, 2016. Our national parks are America's crown jewels, inspiring awe and wonder. Iconic locations like Yosemite and Yellowstone attract visitors from all over the world, but our public lands are so much more than just the big 59 national parks. They're also scenic rivers, national marine monuments, national battlefields and wildernesses.
Here at Interior, we work every day to protect our nation's special places so current and future generations can experience our natural and cultural treasures for years to come. With more than 400 national parks, 560 national wildlife refuges and nearly 250 million acres of other public lands managed by Interior, there's at least one public land near you.
What's the difference between a national park, national forest and national monument? What about national wildlife refuges, national historic sites or national conservation areas? We're breaking down America's public lands for you:
National Parks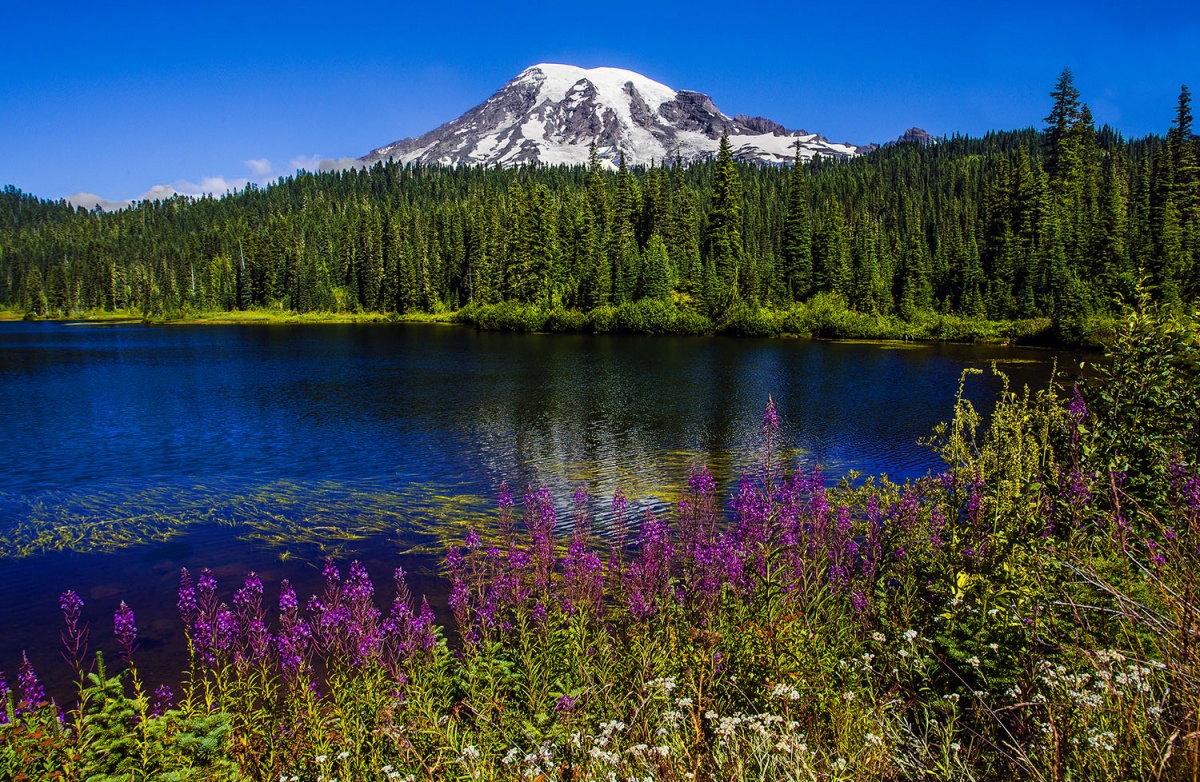 Established in 1899, Mount Rainier is the 5th national park in the U.S. Ascending to 14,410 feet above sea level, Mount Rainier stands as an icon in the Washington landscape. Subalpine wildflower meadows ring the icy volcano while ancient forest cloaks Mount Rainier's lower slopes. Photo by Richard Thompson (www.sharetheexperience.org).
National parks tend to be large swaths of land that protect a variety of resources, including natural and historic features. National parks can only be created by Congress — our first national park was Yellowstone — and are managed by the National Park Service. National parks strive to keep landscapes unimpaired for future generations while offering recreation opportunities.
There are also national preserves — like Florida's Big Cypress or Lake Clark National Park & Preserve in Alaska. Activities like hunting, fishing or oil and gas extraction may be permitted at national preserves if they don't jeopardize the park's natural resources.
In total, the National Park System has 28 different types of designations, but they're all considered national parks no matter the name.
National Forests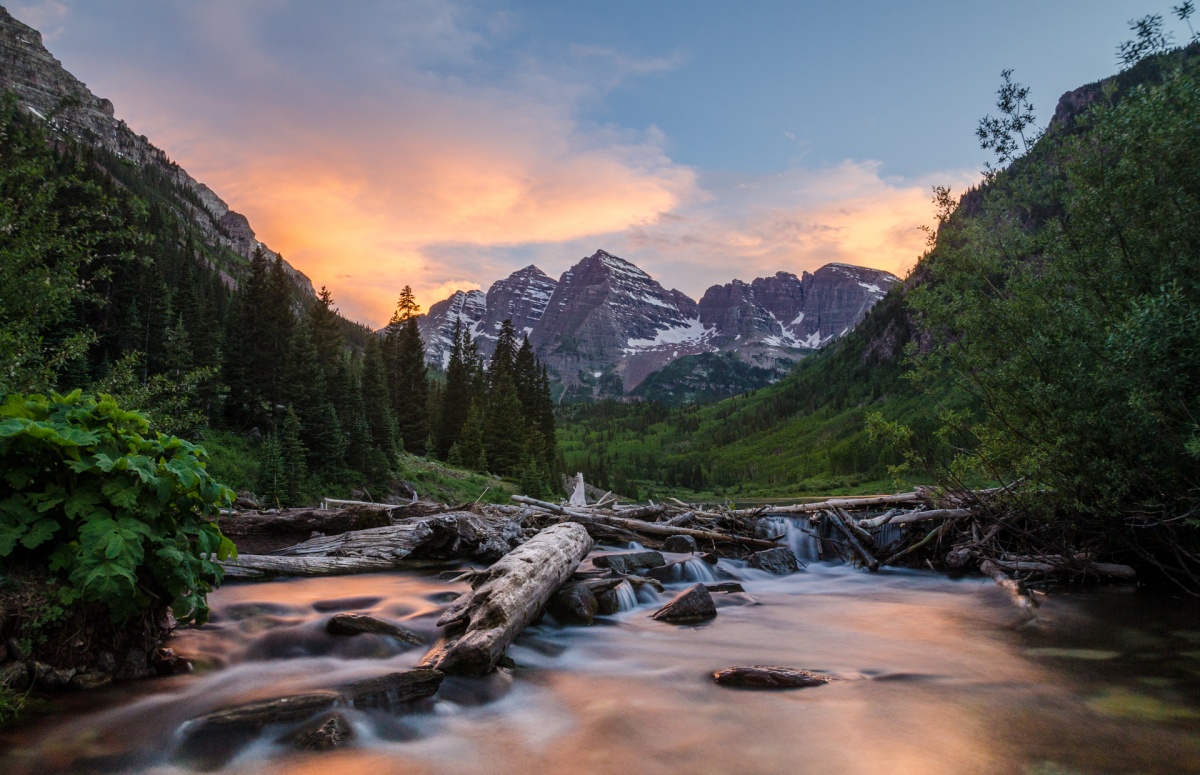 White River National Forest is the most visited national forest in the nation encompassing 2.3 million acres of opportunities. With 11 ski resorts, eight Wilderness areas, 10 mountain peaks over 14,000 feet and 2,500 miles of trails, this Colorado forest is a place where you can press play on adventure and inspiration! Photo by Daniel Kokoszka (www.sharetheexperience.org).
National parks may protect some of the best-known natural landmarks, but national forests have just as remarkable landscapes. The U.S. Forest Service, which is part of the Department of Agriculture, manages 154 national forests under a multiple use concept — meaning they provide Americans with a number of services, including lumber, grazing, minerals and recreation.
National forests tend to be located near national parks and frequently are less crowded than parks. For example, Great Smoky Mountains National Park is next to three national forests — Cherokee, Pisgah and Nantahala. These forests often also act as a protective buffer zone around parks.
National Wildlife Refuges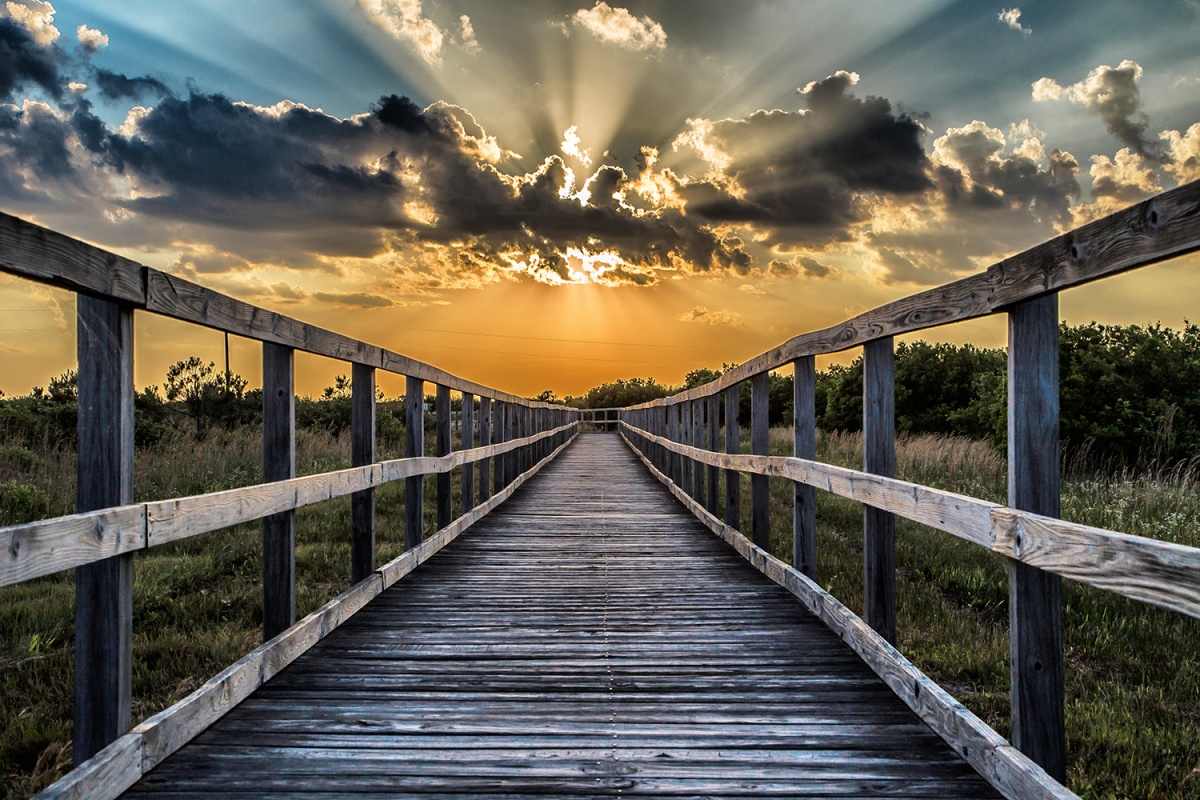 Located on the southern coast of Virginia, Back Bay provides feeding and resting habitat for migratory birds. The refuge contains over 9,250 acres, situated on a thin strip of coastline typical of barrier islands found along the Atlantic and Gulf coasts. Photo by Tyrone Singletary (www.sharetheexperience.org).
If national parks are America's best idea, then national wildlife refuges are America's best kept secret. The U.S. Fish & Wildlife Service manages wildlife refuges to conserve America's fish, wildlife and plants.
Created in 1903 when President Theodore Roosevelt established Pelican Island National Wildlife Refuge, the Refuge System has grown to more than 560 sites. With at least one wildlife refuge in every state and U.S. territory (and one within an hour's drive of most major cities), they offer a chance for urbanites and so many others to connect to nature.
While national wildlife refuges work to safeguard wildlife populations and their habitats, more than 500 of them provide a wealth of recreation opportunities, including hiking trails, canoeing and kayaking, auto tours, wildlife viewing, hunting, fishing and more! These natural treasure troves see more than 47 million visits from the public each year.
National Conservation Areas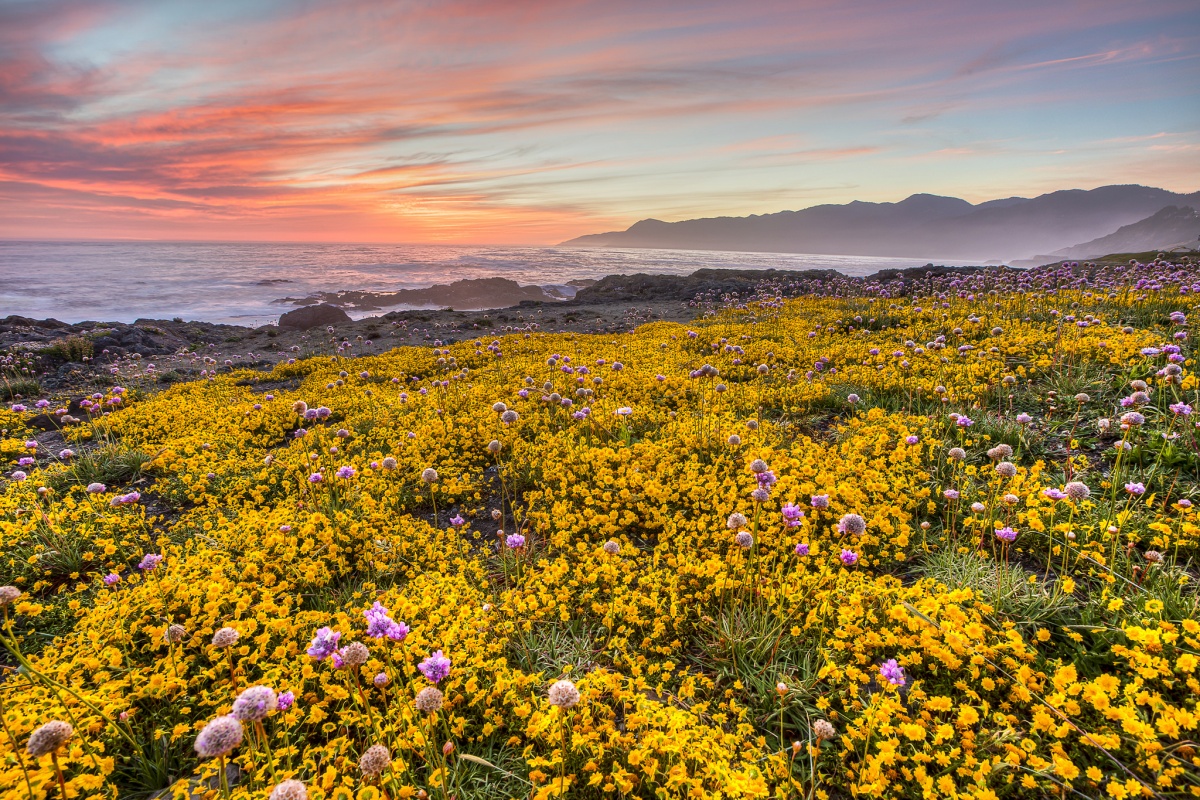 King Range National Conservation Area has long been recognized as a crown jewel of the Pacific Coast. Covering 68,000 acres and extending along 35 miles of coastline, King Range preserves the dramatic meeting of land and sea. Established by Congress in 1970, King Range National Conservation Area became the first location in the Bureau of Land Management's National Conservation Lands. Photo by Bob Wick, BLM.
National conservation areas are public lands managed by the Bureau of Land Management that are set aside for the benefit and enjoyment of present and future generations. Similar to national parks, national conservation areas are designated by Congress and feature scientific, cultural, historical and recreational features. They're places like California's Lost Coast, King Range National Conservation Area, and Utah's Red Cliffs National Conservation Area.
National conservation areas are just one part of the Bureau of Land Management's National Conservation Lands, a system of public lands that contain some of the nation's most spectacular landscapes. They include 873 federally recognized areas, encompassing approximately 32 million acres, primarily across 12 western states. In addition to national conservation areas, national conservation lands include certain national monuments, wildernesses, wilderness study areas, wild and scenic rivers, and national scenic and historic trails.
National Monuments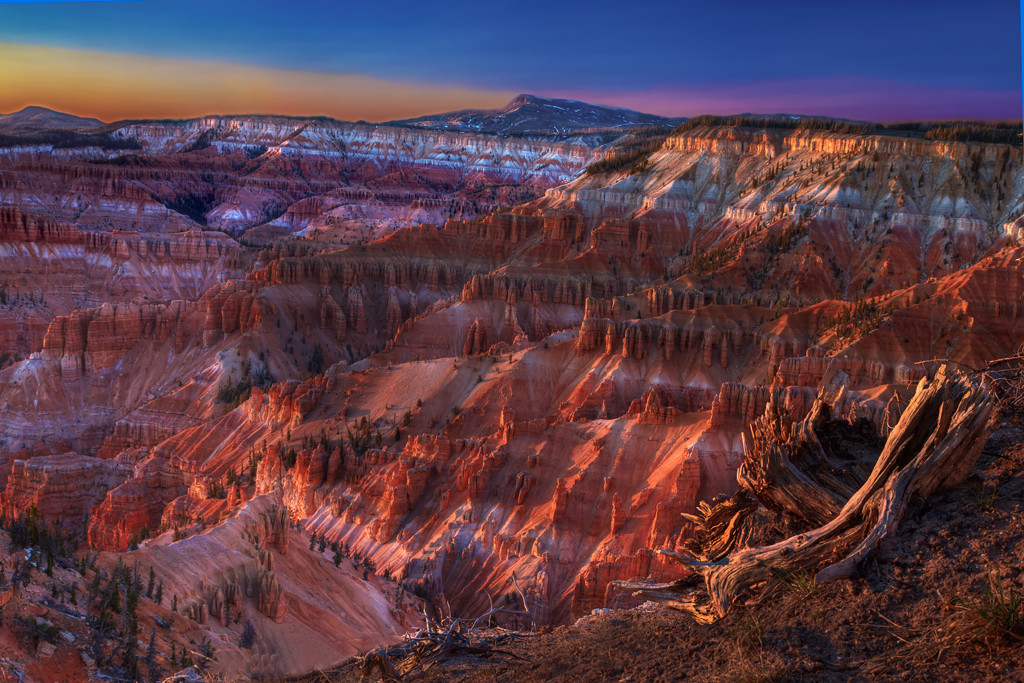 Cedar Breaks National Monument in Utah is best known for it's geologic amphitheater — a brilliantly colored limestone coliseum that plunges a half-mile deep. Surrounding the canyon are lush meadows and one of the world's oldest trees, the bristlecone pine. Sunset photo by Bud Walley (www.sharetheexperience.org).
National monuments protect a specific natural, cultural or historic feature. These could be places like Devils Tower National Monument in Wyoming, Utah's Grand Staircase-Escalante National Monument or Chicago's Pullman National Monument. Some special places — like Grand Canyon, Badlands and Zion — were first protected as national monuments before later becoming national parks.
Since 1906, 120 national monuments have been created, and they can be managed by any of seven different agencies — either individually or jointly.
Wildernesses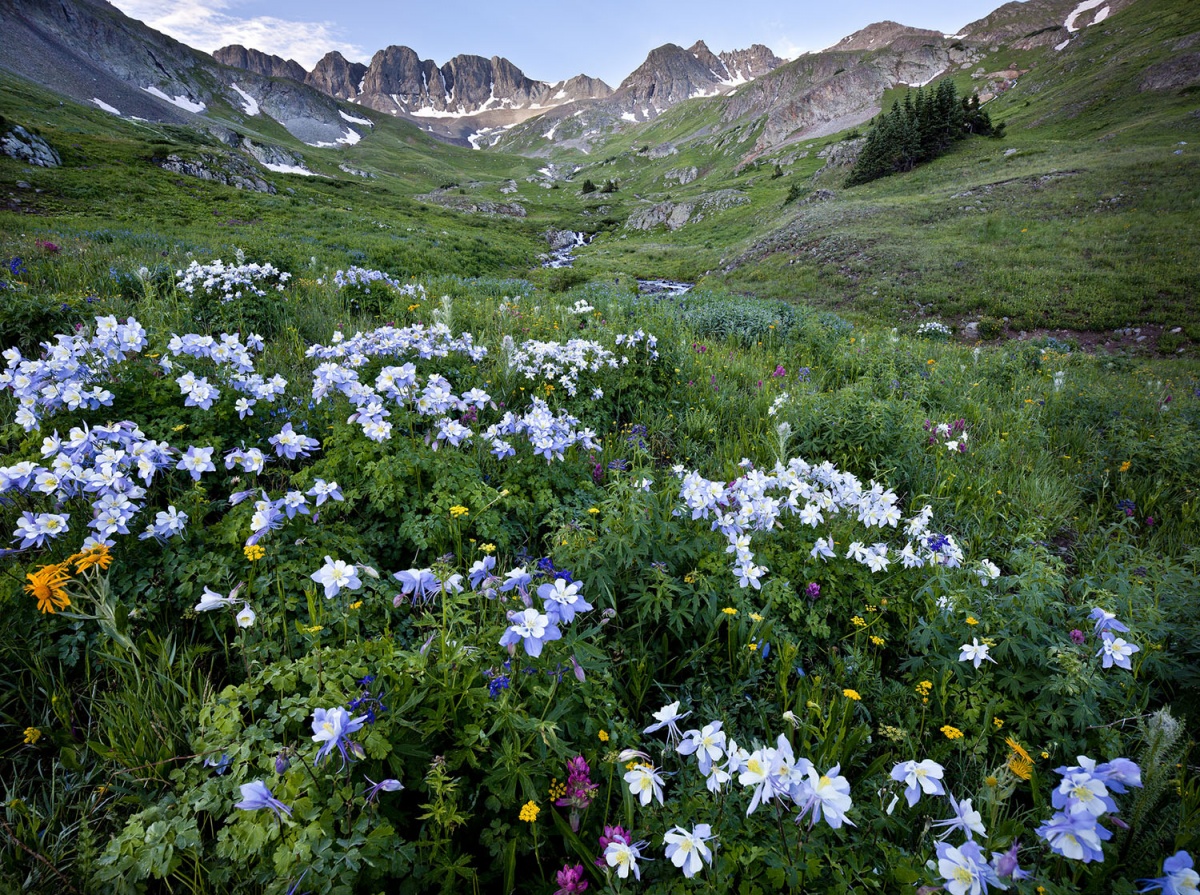 The scenic Handies Peak Wilderness Study Area in Colorado is known for its mountains, multi-colored rock formations, diverse vegetation and vast, open vistas. The area is home to Handies Peak, which rises 14,048 feet over the area. Photo by Bob Wick, BLM.
Wilderness areas are places untamed by humans. The Wilderness Act of 1964 allows Congress to designate wilderness areas to ensure that America's pristine wild lands will not disappear. Wilderness areas can be part of national parks, national wildlife refuges, national forests or public lands managed by the Bureau of Land Management. There are more than 680 wilderness areas — protecting over 106 million acres in 44 states — with the most recent one designated being Boulder White Clouds in Idaho.
The Bureau of Land Management also has 517 wilderness study areas — lands unspoiled by roads or other development that provide outstanding opportunities for solitude. Often these places have special ecological, geological or scenic values, like Handies Peak in Colorado or Slinkard in California. Some wilderness study areas have been designated as wilderness areas or national monuments, while others have been opened to non-wilderness uses.
National Historic Sites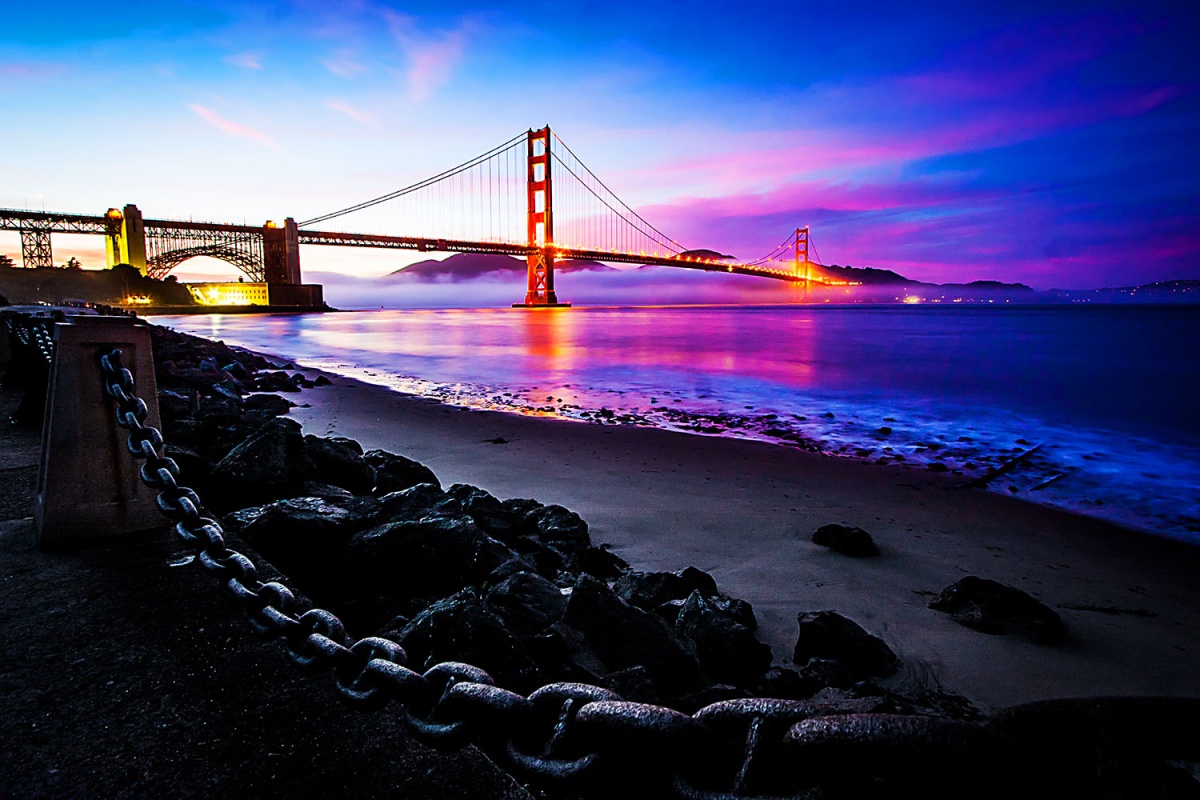 From its vantage point overlooking the spectacular Golden Gate, Fort Point has stood guard over the San Francisco Bay for more than 150 years — from California's Gold Rush through World War II and now as a National Historic Site. Although Fort Point never saw battle, the building has tremendous significance that includes military and maritime history and beautiful brick architecture. Photo by Ben Pelta-Heller (www.sharetheexperience.org).
Although the National Park Service is best known for protecting some of our country's most inspiring landscapes, it is also America's storyteller. Over half the national park locations preserve places and commemorate people, events and activities that are key to our nation's history. National historic sites (like Lincoln Home or Tuskegee Airmen) contain a single historical feature, but national historical parks like Independence National Historical Park — where the Continental Congress voted for Independence and then where, years later, the Constitution was written — discuss multiple stories from different times. No matter the name, these places tell iconic American stories that define who we are and what we stand for.
National Memorials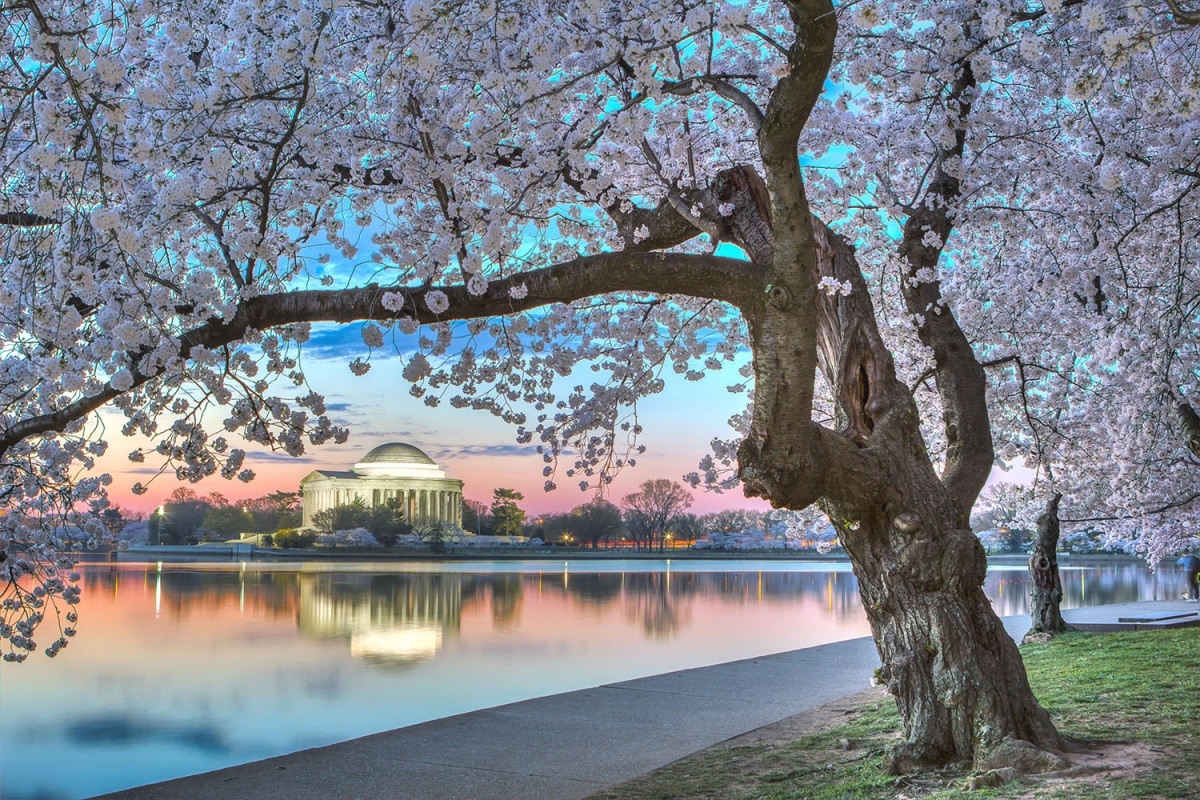 Dedicated by President Franklin Delano Roosevelt on April 13, 1943, the Thomas Jefferson Memorial stands in a straight line with the White House in Washington, D.C. During the spring, visitors flock to the area to see the glorious cherry blossoms surronding the Tidal Basin. Photo by Andrew Rhodes (www.sharetheexperience.org).
National memorials are sites that commemorate a historical person or tragic event. Many national memorials are located in or near the District of Columbia (think the Lincoln Memorial, Washington Monument and Thomas Jefferson Memorial), but several others are scattered across the country. One of the most recognizable: Jefferson National Expansion Memorial in Missouri, which is home to the Gateway Arch (commonly called the St. Louis Arch).
National Battlefields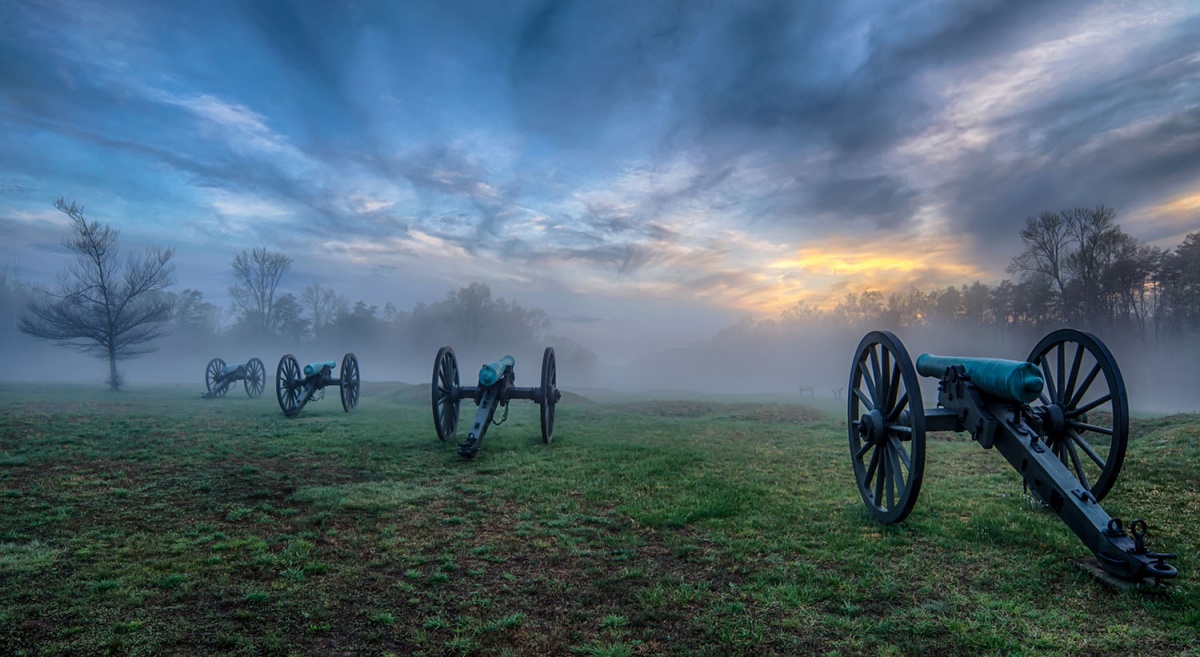 Fredericksburg, Chancellorsville, Wilderness, and Spotsylvania — this is America's battleground, where the Civil War roared to its bloody climax. No place more vividly reflects the War's tragic cost in all its forms. Photo by Theresa Rasmussen (www.sharetheexperience.org).
There are a number of titles used for battlefields — national military park, national battlefield park, national battlefield site and national battlefield — but they all conserve our nation's military history. Protecting places like Shiloh National Military Park or Cowpens National Battlefield ensures that Americans can learn from our past.
National Recreation Areas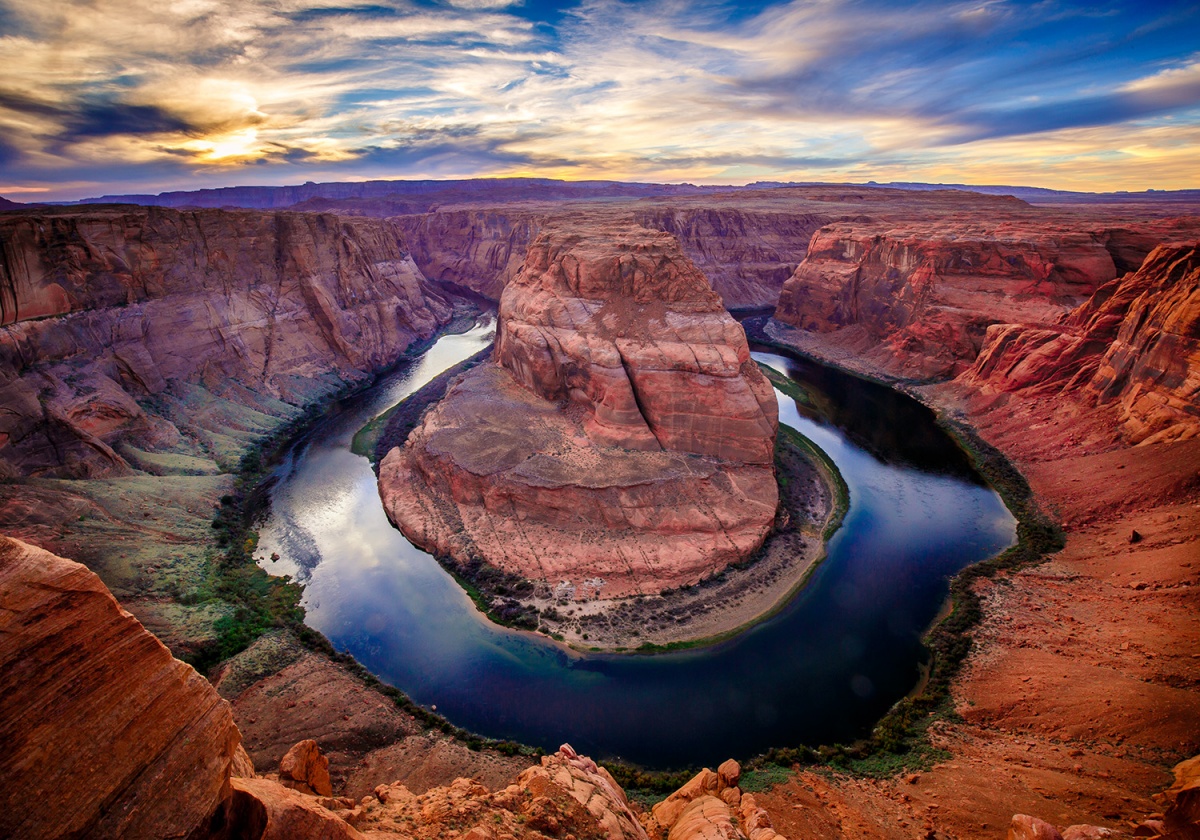 When visiting Glen Canyon National Recreation Area in Arizona, take a short 1.5-mile round-trip trail to see Horseshoe Bend — one of the most photographed and awe-inspiring spots on the Colorado River. The colors of the rocks change throughout the day as shadows move in and out of the canyons and the river shines in different shades of green and blue. Photo by David Long (www.sharetheexperience.org).
National recreation areas are lands near large reservoirs that offer visitors a chance to experience water-based outdoor activities — from swimming and kayaking to fishing and boating. These recreation areas also often include important natural and cultural features. The U.S. has a total of 12 national recreation areas, which are managed either by the National Park Service or the Forest Service, and five of these are near urban areas — providing great opportunities for Americans to connect to nature near them.
Wild and Scenic Rivers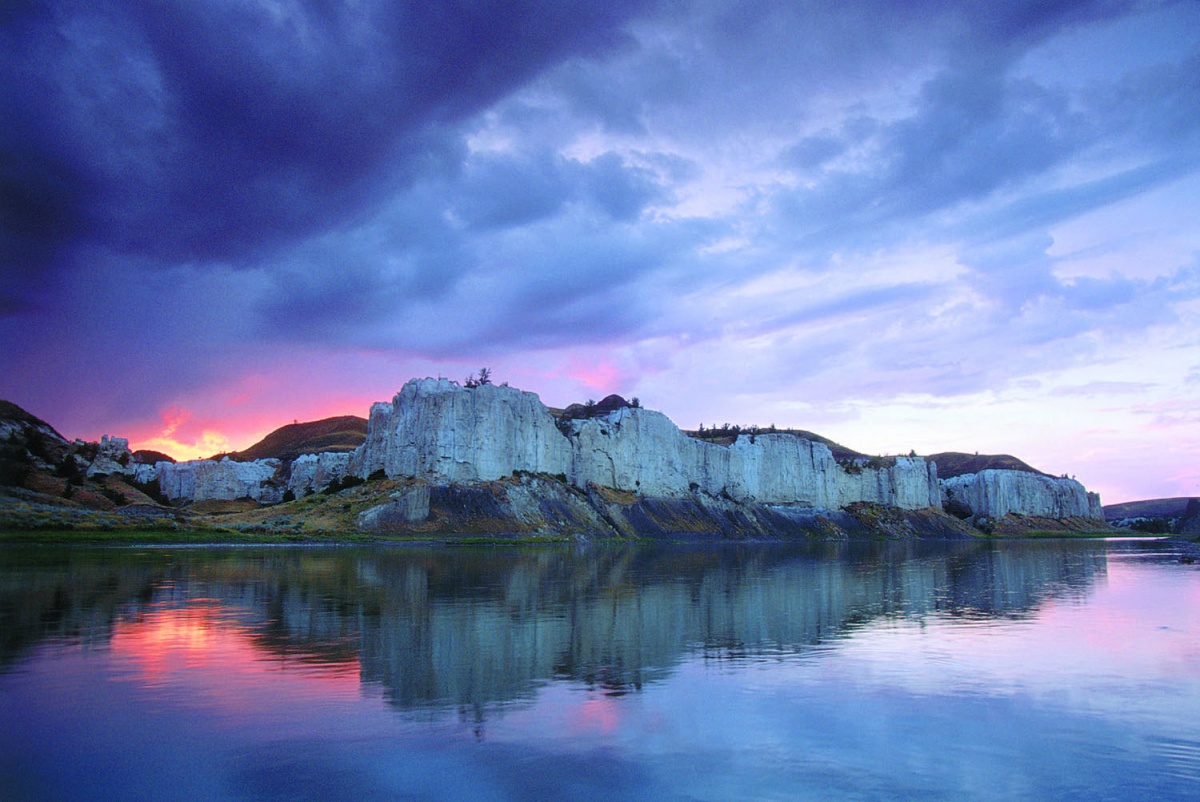 The 149-mile Upper Missouri National Wild and Scenic River flows through the Upper Missouri River Breaks National Monument. The rugged, surrounding uplands are commonly called the Missouri Breaks. Photo by Bob Wick, BLM.
Wild and scenic rivers preserve rivers and the land surrounding them in their natural state — providing Americans with great outdoor recreation. Key to wild and scenic rivers is that they are free-flowing streams that haven't been dammed or altered in any way. While the Wild and Scenic Rivers Act of 1968 offers different levels of classification depending on the state of the river, in total it has protected more than 200 rivers in 35 states and Puerto Rico.
National Seashores and National Lakeshores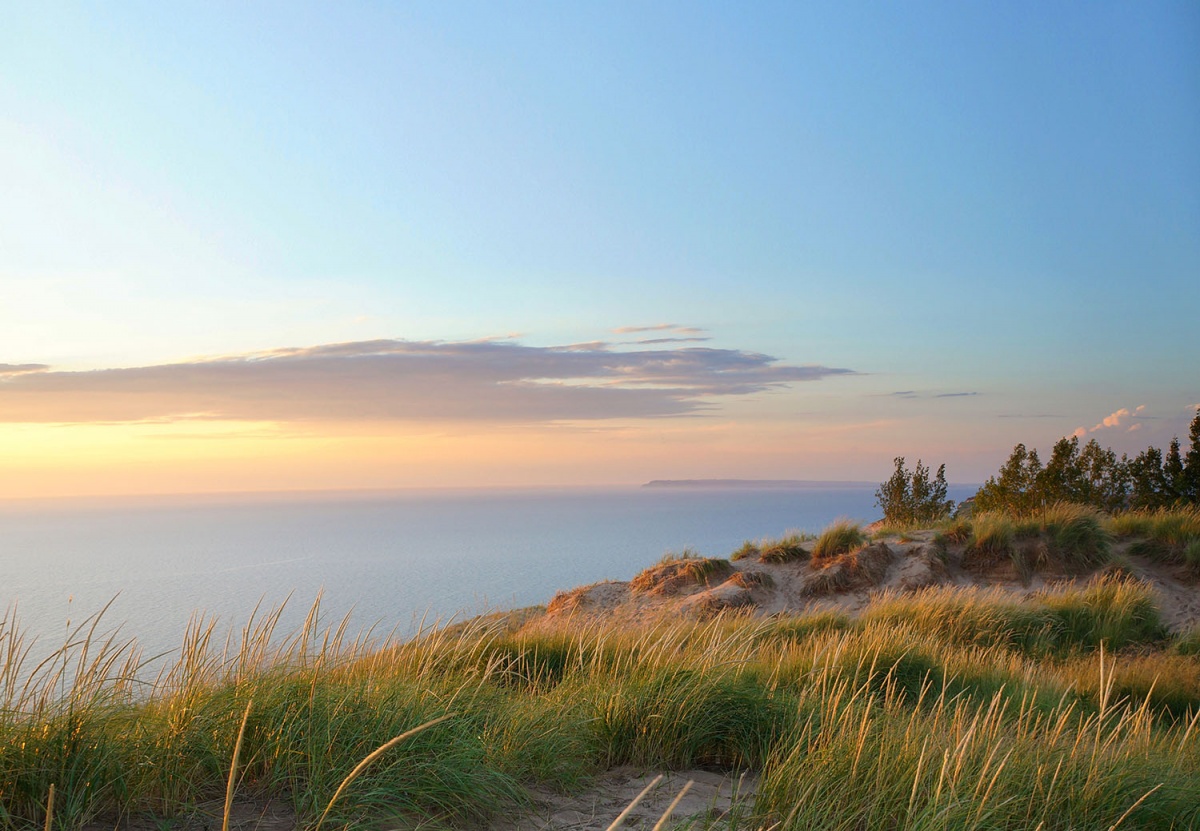 At Sleeping Bear Dunes National Lakeshore in Michigan, you can find pristine waters, perfect waves, miles of sandy beaches and incredible views! Photo by Erin Waineo (www.sharetheexperience.org).
National seashores and national lakeshores preserve shorelines and some surrounding islands. Plus, they are amazing places for water recreation. While national lakeshores can be on any natural freshwater lake, the four existing national lakeshores are all on the Great Lakes. The 10 national seashores are on America's three coasts: Atlantic, Gulf and Pacific.
National Trails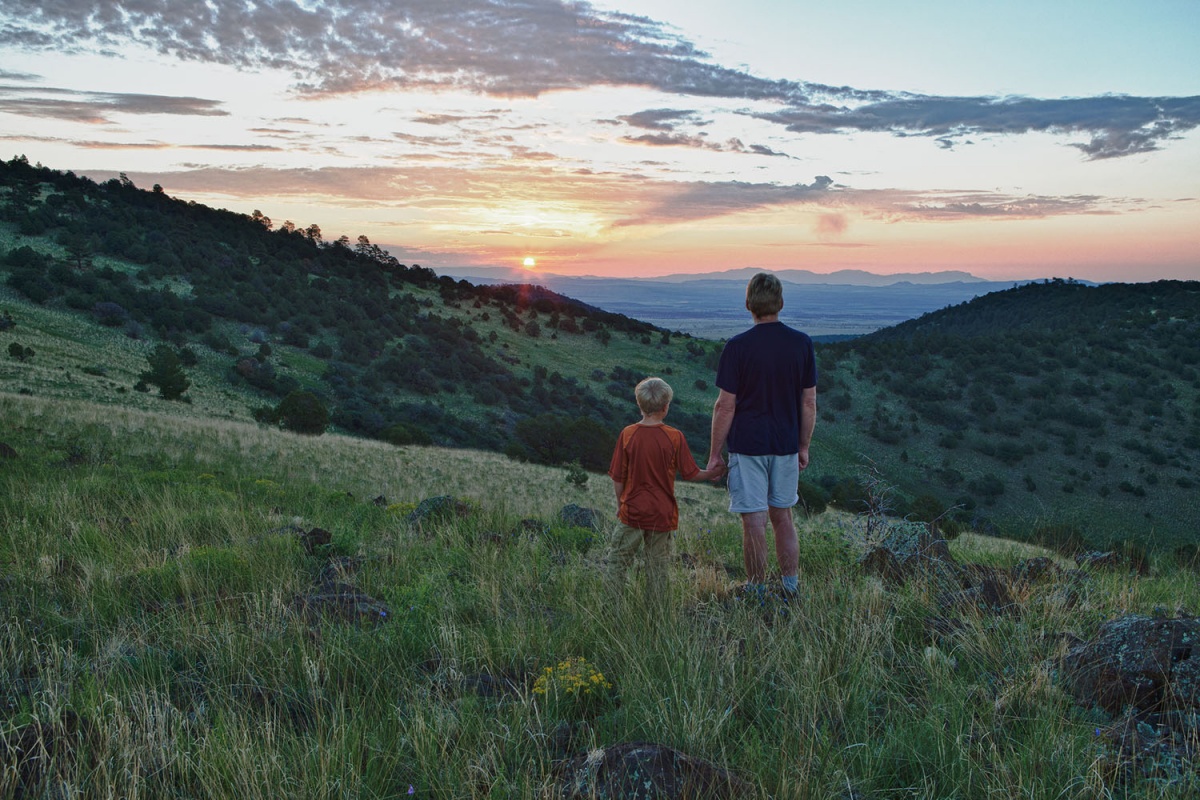 The Continental Divide National Scenic Trail is considered the "King of Trails" — more difficult than its sister long distance trails, the Appalachian and Pacific Crest. It navigates dramatically diverse ecosystems through mountain meadows, granite peaks and high-desert surroundings. Photo from the Continental Divide Wilderness Study Area by Bob Wick, BLM.
National trails fall into one of three groups: scenic, historic and recreation. Congress designates national scenic trails (think the famous Appalachian National Scenic Trail, which stretches from Georgia to Maine) and national historic trails (like the Pony Express National Historic Trail, a historic route that spans eight states and symbolizes the spirit of the American West). When it comes to national recreation trails (including national water trails), the Secretary of the Interior or Agriculture can designate these in response to an application from the managing agency or organization.
No matter what type of public land you visit, you'll get to explore some of America's amazing places. Visit recreation.gov to plan your trip today.
For more gorgeous photos from public lands Interior protects for current and future generations, follow @USInterior on Instagram.
Source: http://www.doi.gov