Washington, DC –(ENEWSPF)—October 30, 2017
By: James Lewis, Communications Director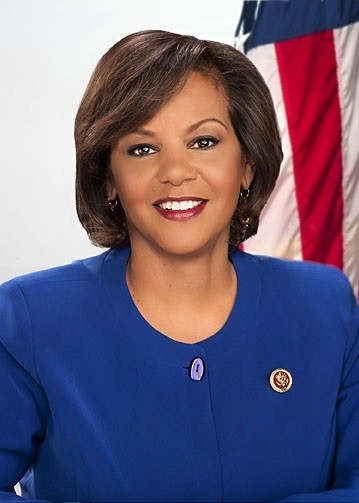 Today, Congresswoman Robin Kelly hosted a packed Congressional briefing on maternal health and mortality because American women are more likely to die from childbirth or childbirth complication than women in any other developed nation.
"In 2017, starting or growing your family shouldn't mean putting your life at risk," said Congresswoman Robin Kelly.
The event consisted of comments from families who've lost a loved one following childbirth.
"There is no statistic that can reflect what it's like to have your 2 year old wake up at two in the morning crying for his mother and explaining that she isn't coming back," said Charles Johnson IV, widower. "No matrices that can analyze the challenge of explaining to a child who will grow up never knowing his mother just how amazing she was."
Following opening remarks, Congressional staff heard from two panels of experts comprised of medical professionals, policy analysts, lawyers and scholars, including: Linda Goler Blount (National Black Women's Health Imperative); Dr. Khiara Bridges (Professor of Law and Anthropology, Boston University); Dr. Joia Adele Crear-Perry (National Birth Equity Collaborative), Amy Fettig (ACLU); Michelle Gilman (Professor of Law and Director of Clinical Legal Education, University of Baltimore); Michelle Goodwin (Chancellor's Professor at the University of California, Irvine); Vania Leveille (ACLU); Dr. Monica McLemore, (University of California, San Francisco); Dorothy Roberts (Professor of Law, Sociology and Civil Rights, University of Pennsylvania); Dr. Carolyn Sufrin (Johns Hopkins University); and Bethany Van Kampen (National Latina Institute for Reproductive Health).
Judge Glenda Hatchett, former star of Judge Hatchett and mother of Charles Johnson IV, also joined the conversation.
A livestream of the event is available here.
On a legislative front, Congresswoman Kelly and panelists discussed their support of the bipartisan Preventing Maternal Deaths Act (H.R. 1318), introduced by Congresswoman Jamie Herrera Beutler (R-WA-03.)
Additionally, Congresswoman Kelly will use the information and comments from today's panel, in conjunction with other stakeholder information, to craft additional legislation to support the health of mothers and their babies.
"My goal is to make sure that every expecting mom that goes into care leaves healthy and with a healthy baby," added Congresswoman Kelly. "We can and must do more to ensure that happens."
Congresswoman Kelly is the chair of the Congressional Black Caucus Health Braintrust, a co-chair of the Congressional Caucus on Black Women and Girls and a member of the Oversight Committee's health subcommittee.
Source: www.robinkelly.house.gov