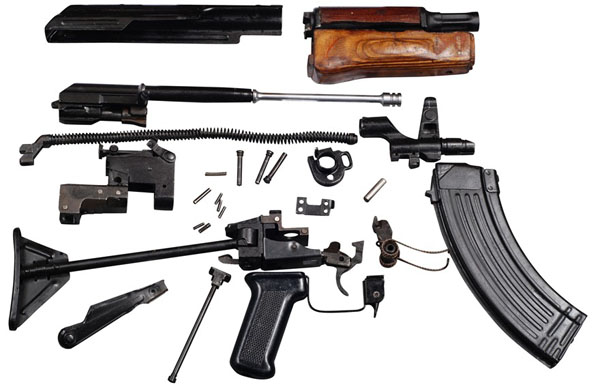 CHICAGO —(ENEWSPF)—March 23, 2018
By: Rosemary Piser
Konstantin Checkhovskoi, 44, a citizen of St. Petersburg, Russia, was sentenced yesterday to 18 months in federal prison for attempting to illegally export more than $100,000 in firearm parts from the United States.
Checkhovskoi was apprehended by Homeland Security Investigations (HSI) Special Agents at O'Hare International Airport in Chicago on April 26, 2017, as he attempted to board a flight for Stockholm, Sweden. Chekhovskoi's eleven checked bags contained the firearm parts, ammunition and accessories, including bullets, rifle magazines, triggers, stocks, muzzle brakes and scopes, many of which were designed for assault rifles such as AK-47s and M4s. Chekhovskoi lacked the required license for the export-controlled items.
Chekhovskoi pled guilty to one count of attempting to fraudulently and knowingly export firearm parts.  U.S. District Judge Sara L. Ellis imposed an 18-month prison term and fined Chekhovskoi $100,000.
Source: www.justice.gov