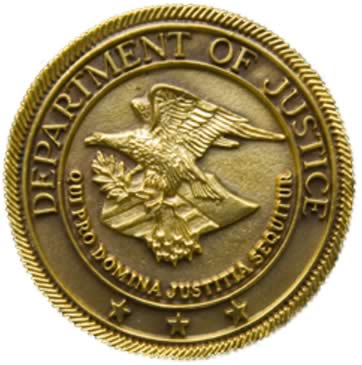 Chicago, IL-(ENEWSPF)- A federal judge has sentenced a Chicago man to 32 years in prison for arranging commercial sex encounters for a 16-year-old girl and related crimes.
JOSEPH HAZLEY, 35, posted the girl's information in sexually explicit online advertisements and arranged multiple meetings for her to engage in commercial sex. Hazley drove the girl to several meetings in the Chicago area in December 2016.  One of the meetings occurred in the early morning hours of Christmas Eve after a customer had responded to Hazley's posting.  Hazley drove the girl to Markham and waited in his car while the girl met with the customer in a nearby garage.  During the encounter, the customer allegedly murdered the girl.  The suspected customer was subsequently arrested by the Chicago Police Department and charged with murder in Cook County Criminal Court.
A jury earlier this year convicted Hazley on federal sex trafficking charges. U.S. District Judge Sharon Johnson Coleman imposed the sentence Tuesday in federal court in Chicago.
The sentence was announced by John R. Lausch, Jr., United States Attorney for the Northern District of Illinois; Jeffrey S. Sallet, Special Agent-in-Charge of the Chicago office of the Federal Bureau of Investigation; Thomas J. Dart, Cook County Sheriff; and Eddie Johnson, Chicago Police Superintendent. The case was investigated by the Chicago FBI South Resident Agency and the Cook County Sheriff's Police. Substantial assistance was provided by the Cook County State's Attorney's Office, Markham Police Department, and FBI Field Offices in Tampa, Fla., and Cleveland, Ohio. The government is represented by Assistant U.S. Attorneys Christopher Parente and Kelly Greening.
"The defendant targeted young, vulnerable women to traffic and exploit," said U.S. Attorney Lausch. "Our office will continue to seek justice on behalf of sex trafficking victims for whom individuals like the defendant show no remorse."
"The horror of this case brought to light the plight of thousands of vulnerable young women, taken advantage of via online sex trafficking every year," said Sheriff Dart. "This sentence represents justice in this case and for all victims, and so does all that's happened since – including federal legislation against online sex trafficking and the shuttering of the largest online sex trafficking platform in the country. My office will continue to fight for all of the victims of this heinous crime."
If you believe you are a victim of sexual exploitation, you are encouraged to contact the National Center for Missing and Exploited Children by logging on to www.missingkids.com/home or by calling 1-800-843-5678.  The service is available 24 hours a day, seven days a week.
This is from a release from the United States Department of Justice.