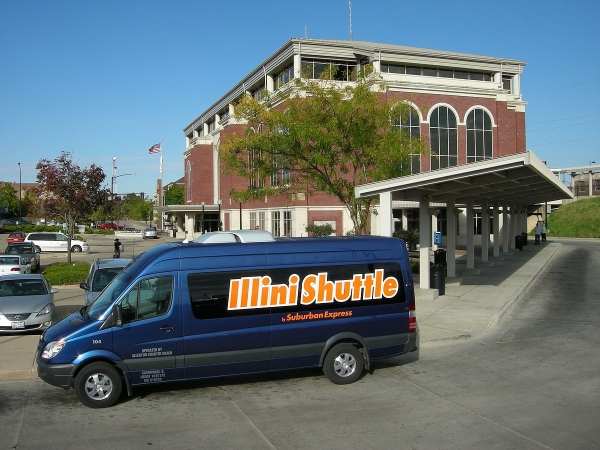 Chicago —(ENEWSPF)—April 24, 2018
By: Rosemary Piser
Attorney General Lisa Madigan has filed a lawsuit in federal court in the Northern District of Illinois against Champaign, Ill.-based Suburban Express Inc. and its owner Dennis Toeppen. The lawsuit alleges that Toeppen and Suburban Express:
Discriminated against customers on the basis of race, national origin and religion,
Harassed customers with public shame and ridicule, and
Intentionally compromised customers' personal information.
Suburban Express provides bus services to students at colleges and universities in Illinois, Iowa and Indiana to the suburban Chicago area and Chicago airports.
According to the complaint, Toeppen allegedly engaged in discrimination against customers, including a December 2017 mass-marketing email to customers that touted bus rides with, "Passengers like you. You won't feel like you're in China when you're on our buses."
The lawsuit also alleges that Toeppen and Suburban Express:
Encouraged its employees to avoid certain students who appear not to speak English when distributing coupons for bus services;
Posted a video mocking students at the University of Illinois at Urbana-Champaign, complaining that English is not the primary language spoken in one of the undergraduate residence halls offensively imitating an Asian accent;
Goes to extreme lengths to ban and publicly shame or embarrass customers who have posted negative online reviews, mistakenly tried to use the wrong bus ticket or offended Toeppen in other ways;
Responds to negative online reviews by ridiculing and insulting customers, sometimes encouraging potential employers to avoid hiring them or universities not to enroll certain students; and
Publishes web pages attacking individual customers and has published full credit card numbers, bank account numbers and other personal information.
Attorney General Madigan said, "Suburban Express and Dennis Toeppen have engaged in illegal discrimination and harassment against college students and their families. I am asking the court to take immediate action to prevent further harm to people who have been targeted by Suburban Express and its owner, and my lawsuit seeks to shut this company down for good."
In addition to the lawsuit, Madigan filed a motion for a temporary restraining order asking the court to take immediate action to force the owner of Suburban Express to stop publishing customers' personal financial information, stop harassment toward customers, and stop forcing them to accept unfair contract terms. Her lawsuit seeks to put Suburban Express out of business.
Madigan encourages people who want to file a complaint to do so online or by calling her Civil Rights Hotline at 1-877-581-3692.
Source: www.illinoisattorneygeneral.gov