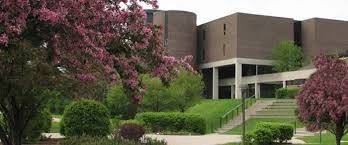 CHICAGO HEIGHTS—(ENEWSPF)—July 12, 2018
By: Rosemary Piser
Each semester, Prairie State College (PSC) recognizes the outstanding academic accomplishments of its full-time and part-time students.
Dean's List
"Our values of learning and excellence are ingrained in the fabric of the college's mission to empower students to achieve their education and career goals," said PSC President Dr. Terri L. Winfree.
To be named to the dean's list, students must have a semester grade point average (GPA) of 3.75 or better, have completed a minimum of 12 credit hours at PSC during the spring semester, and have a cumulative GPA of 3.5 or better on a 4.0 scale.
The following students have earned a space on the spring 2018 PSC Dean's List:
Alsip
Hayley Erin Fletcher
Beecher
Robert Tyler Bireline
Kristyn Nancy Bonk
Riley A Bowler
Margaret Elizabeth Hanley
Shannon Ryan
Brittany L Soucie
Krystle M Wigsmoen
Jacquelyn N Zenek
Chicago Heights
Michael Alan Basile
William Thomas Burnap
Angel Cardenas
Cristian Flores
Edgar Perez Flores
Francisco Flores
Sergio Jose Gonzalez
Alex James Hutnik
Justin M Kooinga
Emmanuel Leal
Sheri Lynn Martin
Elizabeth Jacqueline Martinez
Noe R Navarro
Deanna I Nila
Esmeralda D Portillo
Hannah Roman
Nancy Sahagun
Crete
Samuel Philip Croak
Carlos H Diaz
Christina Marie Gray
Daphne Sheila Hankison
Gabriel Kang McCandless
Mary Namusazi
Melissa Jane Sidler
Beija N Teolis
Sophia Grace Zimmerman
Flossmoor
Megan Garrity
Anhviet Van Le
Songtoan V Le
Elijah John Leake
Glenwood
Tiffini L Chism
Gloria C Jennings
Angel Ervonna Johnson
Noah Jacob Cialkowski Michalowski
Grant Park
Claire Glory Triebold
Caralyn Grace Triebold
Harvey
Laticia Dashawn Alexander
Jeri Mendenhall
Homewood
Patricia L Cepela
Cahron J Cross
Quincy Rose Crump
Abiola Usman Falana
Aaron Matthew Ferkula
Patrice L Hike Hill
Aisha Rita Lusaba
Daniela Pena
Adi Michael Quinn
Andrea Ramirez
Lansing
Migdalia Marie Sanchez
Casey Vercher
Markham
Thomas P Davern
Matteson
Julie A Cragg
Jeanette Moore
Jaida Iman Thornton
Marian Udoetuk
Monee
Alexander B Dubin
Anthony Charles Miller
Jonathan Frank Qunell
Bonaih Enya Simmons
James Scott Zumhagen
New Lenox
Christine Marie Casey
Olympia Fields
Patrice Victoria Hall
Orland Park
Jasmyne B Monaco
Park Forest
Trevion Jalen Brown
Lacrisha Davis
Ugboaku Maryann Egbujor
Jayme Rose Goldfarb
Alysa A Kline
Salayah Candi Robinson
Donta Martese Watkins
Haoran Zhang
Richton Park
Taylor Ashmore
Ambrea C Gale
Dylan D Webb
Sauk Village
Matthew S Conner
Destiny J Cunningham
South Chicago Heights
Kacey Allana Culbreth
Marissa Nicole Depaoli
Evelyn Alexis Flores
Makaela Ann Ruske
Nancy Lynn Vu
Part-Time Honor Students
PSC part-time students who have earned a grade point average (GPA) of 3.75 or higher and who have maintained a cumulative GPA of 3.5 or better, have been added to the spring 2018 PSC Part-Time Honors list. PSC recognizes part-time honor students at the end of the fall and spring semesters.
The following students have earned a spot on the spring 2018 Part-Time Honors List:
Beecher
Brenda Galvan
Byron M Harden
Matt L. Krudup
Kellie A Lachata
Devin V Redus
Megan Elizabeth Rodgers
Burnham
Stanley J Kus
Calumet City
Mucio Diaz
Chicago Heights
Talia G Avila
Ruben Camacho
Jessica Shiree Crawford
Oscar Jassiel Sanchez Cruz
Mya Giselle Dillard
Jesus Angel Dorantes
Mario Angel Garcia
Juan Antonio Garcia
Raymond Duy Giang
Paige Lauren Hogeveen
Daniela Lopez
Omar Eduardo Meza
Thalia Munoz
Sean David Oliver
Ivie Osagiede
Alyssa T Vann
Chicago
Theresa L Daniel
Ryan Patrick Fosket
Ronald F Januszewski
Country Club Hills
Lasona Maye Finley
Idia Ogbomoh
Victoria Oluseyi Ogunniyi
Diana Watt
Crete
Brietta Nalani Birtciel
Harold William Deuter
Sabreet Kaur Dhatt
Anne Karren Gonzales
Jessica Jacqueline Hale
Helena Elise Harbin
Paden D Hodge
Alexia Jones
Candice Elizabeth Marma
Carl Anthony Mastny
Jessica Marie McIntyre
James Anthony Molek
Jenifer Lynn Nesbitt
Dolton
Susan M Simpson
Flossmoor
Karen R Harbin
Marissa Adrianna Hopkins
Melvin Mathew
Glenwood
Fatima Gutierrez
Fabian Lopez
Gustavo Saucedo
Fabius Maurice Williams
Harvey
Jeanine L Koger
Homewood
Bill M Beverly
Duwana M Branch
Taylor Ashley Bush
Alma Rosa Gonzalez
Derra McWilliams
Kelly J Rosenthal
Brendon Stewart
Annette M Sullivan
Kathleen A Taylor
Michael J Weber
Tifiney Carol Weber
Todd L Westerhoff
Lansing
Adan Renteria Lusinski
Ernest L Walker
Matteson
Deonna Lajune Carey
Anwi Solamge Forewah
Julia Duvall Porco
Andrew A Reasor
Janice D. Smith
Rashida Thompson
Frances Marcella Williams-Jinad
Midlothian
Gina Marie Ryan
Minooka
Kristen L Neville
Mokena
Bethany L Lanagan
Monee
Alexis M Arrendondo
Will Owen Carlson
Skyler Rae Hall
Alexis Nicole Lynch
Oak Forest
Mebrate Richard Kocis
Olympia Fields
Marcus Malik Campbell
Jessica Yewande Dama Manieson
Chinenye Erinma Ukpaby
Palos Hills
Malgorzata Maria Klejka
Park Forest
Tiera Marshea Griffin
Elizabeth Pearl Laskowski
Tasha L Leflore
Blessing Ihuoma Okamgba
Brigitte Oyenik
Jacquelin Padilla
Shuquira Tiana Thomas
Richton Park
Trisha Madayag Castro
Cierra Leasia Garrett
Ashley L Grubermann
Teferi Cartrail Hill
Olabimpe Aolat Kayode
Muriel Lolita Sharp
Sauk Village
Mary Elizabeth Hanks-Howard
Semone T Lewis
Lauryn Ciarar McDaniels
Destiny G Rohwedder
Skokie
Glenn Lawrance Stauss
South Chicago Heights
Duyen Thi Thuy Tong
Huy Vo
South Holland
Ashia Parees Allen
Steger
Nicholas J Bruni
Ashley S Buttron
Alejandro Dalarmi
Christopher J Daly
Marriah Renae Daniels
Miloni Hernandez
Taylor Margaret McGrath
Alexander Navarro
Akinele Nyala Reece
Jacob Stuebe
Thornton
Melissa Dee Freeman
Tinley Park
Christine Dobrowolski
Michelle L Miller
Taylor Ann Spence
University Park
Tyler Bryonna Gilbert
Devonne Higgins
INDIANA
Cedar Lake
David J Ogrentz
Marc J Schmidtke
Crown Point
Jeff R Alliss
Robert J Barron
Joseph Alan Klein
Jeff M Klimowicz
Robert J Rabelhofer
De Motte
David T Dahn
Dyer
John James Alfano
Karl P Marx
Christopher D Wilkie
Hammond
Daniel Colin Beardsley
Anthony F Bridges
Highland
Jody A Greer
Hobart
Evan P Bibakis
Bryan G Denton
Kouts
Jerry M Kaenrath
Lake Village
Jason L Wachowski
Laporte
Thomas P Pollick
Matthew D Swider
Monon
Richard Paul Burgess
Portage
Darrin R Joseph
Brandon T Ward
Porter
Michael J Mann
Schererville
Brian Edmondson
Benjamin Joseph Genova
Rod Rapaich
Valparaiso
Andrew C Fengya
Brian Wayne Fitzgerald
Tordell Meely
Westville
Roy William Moore
Winfield
James J Fross
Source: www.prairiestate.edu