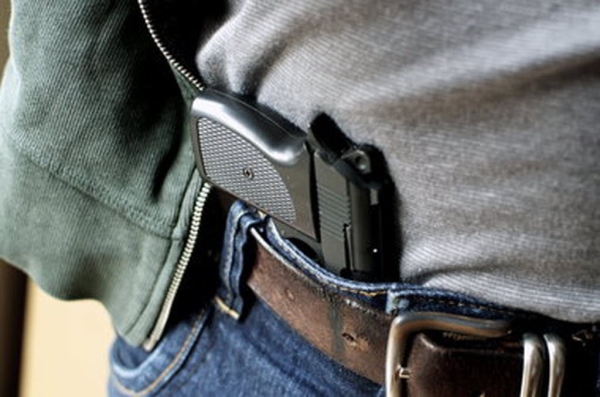 WASHINGTON –(ENEWSPF)—December 7, 2017
By: James Lewis
Today, Congresswoman Robin Kelly (D-IL-02), vice chair of the House Gun Violence Prevention Task Force, and Congressman Cedric L. Richmond (D-LA-02), chair of the Congressional Black Caucus, introduced the Gun Violence Research Act. The legislation would:
Amend the Dickey Amendment, which prohibits the use of funding at the Department of Health and Human Services to advocate gun control, to clarify that funds may be used to study gun violence, particularly as it relates to mental health;
Mandate an annual Surgeon General report on the impact of gun violence on America's public health; and
Require a report from the Office of Minority Health examining the impact of gun violence on public health in communities of color.
"For decades, the Dickey Amendment has silenced lifesaving research and suppressed the policy dialogue around common sense laws that can save American lives," said Congresswoman Kelly. "It's time to let the science and research speak for itself so policymakers can enact the best policies to protect public safety and American families."
"There have been more mass shootings in the United States in 2017 than days, not to mention the tens of thousands of families that are impacted by gun violence every year," Chairman Richmond said. "Congress needs to put policy over politics and restore the federal government's ability to fully study the scope of gun violence in our country, including any correlations between gun violence incidents and mental health issues."
Gun violence is a leading cause of death for African Americans ages 1-44. While African Americans comprise approximately 13 percent of the U.S. population, they experience nearly 24 percent of all firearm deaths and more than 54 percent of all firearm homicides.
The author of the Dickey Amendment, former Congressman Jay Dickey (R-AR) has expressed regret about the rider and its long-term policy impacts.
"The Dickey Amendment has created a chilling affect across government when it comes to studying gun violence and funding gun violence research," Chairman Richmond added. "How many more incidents like Sutherland Springs, Las Vegas, Charleston and others must occur before we concede that the status quo has left us with no other moral option but to affirmatively address gun violence head on? Even today, eight days before the fifth anniversary of the Newtown shooting, it is clear that Republicans still don't understand this as they push to create a race to the bottom across the nation for concealed-carry laws."
"Even the author of the Dickey Amendment now opposes it. After more than twenty years, it's time to amend it," added Congresswoman Kelly.
###
Source: www.robinkelly.house.gov
Related Article:
Congresswoman Robin Kelly on Passage of Concealed Carry Reciprocity Act