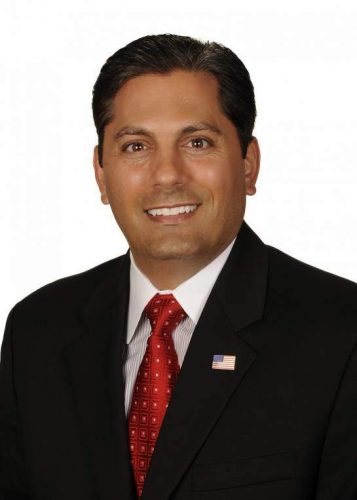 CHICAGO HEIGHTS—(ENEWSPF)—October 13, 2017
By: IL State Rep. Anthony DeLuca
Illinois State Representative Anthony DeLuca (D) 80th District released the following update to his constituents in Chicago's southern suburbs on Oct. 12, 2017:
Property Tax Relief for Homeowners
Homeowners continue to face sky-rocketing property taxes that seem to automatically increase on an annual basis. I voted yes on House Bill 696, which will freeze property taxes for homeowners.
HB696 awaits further action in the Senate. While this measure protects homeowners from escalating property taxes, I will continue to work with legislators and our units of local government to explore ways we can provide financial relief to our municipalities and school districts from the State imposed unfunded mandates placed upon them, providing them the ability to control their own costs more effectively. With our schools, we are moving in the right direction with the recent passage of SB1947, Ilinois' newly reformed education funding formula. Also, with HB278 and HB4101, legislation I am sponsoring to increase revenues for county and municipal units of government.
Term Limits
It's obvious today how important a transparent and responsible state government is. Taxpayers should demand nothing less. Term limits for members of the general assembly will help create an efficient and responsive government focused on working for the good of the people. Term limits will erode a system ripe for corruption while promoting fresh ideas. A government run by those who have a history of putting their own interests before yours should be reformed. You'll hear many creative reasons why term limits are a bad idea, yet it would be the single most significant reform for Illinois.
In the 2015-16 legislative year, I introduced term limit legislation – HJRCA16 – that would prohibit a state representative from serving more than 3 terms or 6 years in the House, while state senators would be able to serve 10 years, (2 four-year terms and 1 two-year term) in the Senate. In both the 2011-12 and 2013-14 legislative years, I introduced HJRCA 0040 and HJRCA 0008 respectively; both were designed to eliminate career politicking. In the future, I will continue working with other representatives and interested parties to move forward with responsible term limit legislation that will help keep our legislature focused on the good of the people, rather than the special interests of some.
Redistricting
While connecting with constituents throughout the year, I heard loud and clear that you want more openness and transparency in the process of determining how our legislative boundaries are drawn. I agree, and such a change requires a constitutional amendment. I have worked together with legislators from both parties by not only joining as a co-sponsor on legislation concerning the introduction of a redistricting plan (HJRCA 42) but also by voting "yes" to amending redistricting legislation by way of HJRCA 58, which passed the House and awaits action in the Senate. Redistricting reform will create competitive districts and restore your voice at the ballot box while ensuring that the interests of minority representation are protected
Source: www.villageofparkforest.com