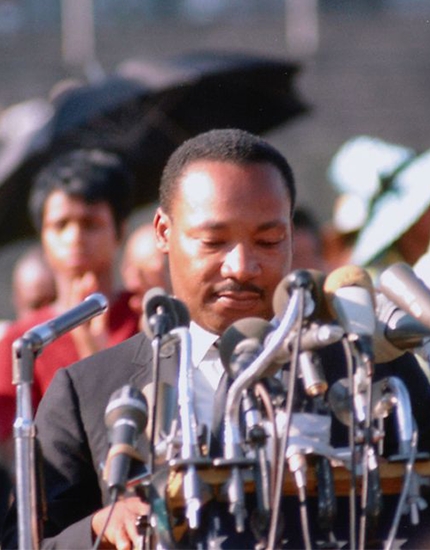 Park Forest, IL—(ENEWSPF)—April 3, 2018
When Dr. Martin Luther King, Jr. moved to Chicago in 1966 to further the Civic Rights Movement, a priest from Wheaton – also an amateur photographer – captured rare color images of King in the Windy City which now are on display at Park Forest's Village Hall, 350 Victory Drive.
Bernard Kleina took the color photographs some 53 years ago when black and white photography was the standard. The photographs, which capture the King-led Chicago Freedom Movement rally in August of 1966, Kleina later explained, were taken to document that the demonstrators were peaceful and not the ones provoking the riots.
Kleina would eventually leave the priesthood for a career as a fair housing advocate. He also became a professional photographer.
Kleina's photographs will be on display at Village Hall through the end of the month.
Source: www.villageofparkforest.com