Park Forest, IL-(ENEWSPF)- The Village of Park Forest Sustainability Team will participate again in the Annual Pumpkin Smash. The Smash is a great way to dispose of your pumpkins in a fun and environmentally friendly manner. The event occurs on Saturday, November 4, from 10 a.m. to 1 p.m. at Coyote Run Golf Course, 800 Kedzie Avenue, Flossmoor.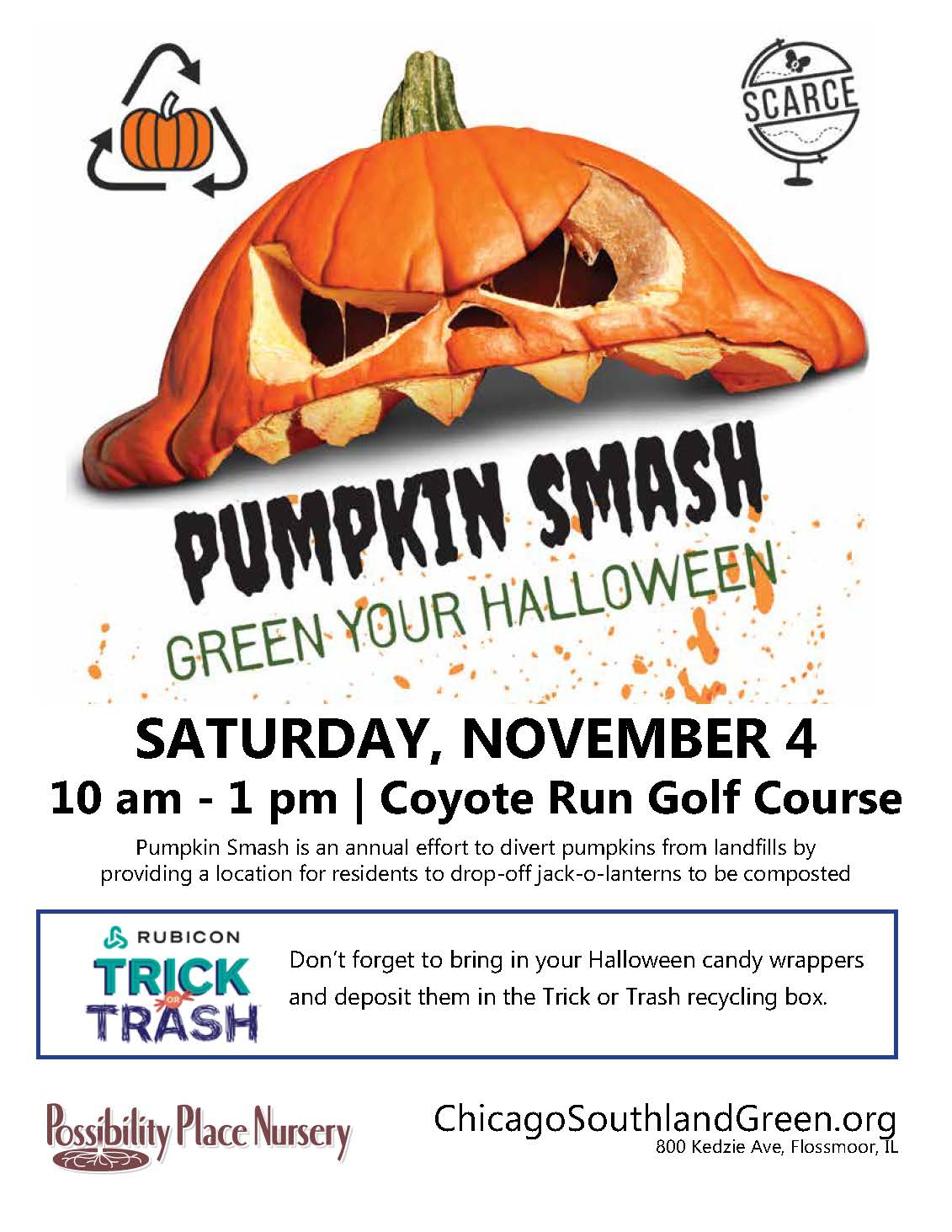 This is not your typical recycling event. Participants can smash their pumpkins with a great wooden hammer, have them dropped from an aerial lift, or even launch them with a catapult. The pumpkins can be whole or carved jack-o-lanterns. Possibility Place Nursery in Monee will collect all smashed pumpkins and turn the mash into compost.
Pumpkin Smash: Make an impact on your environment.
The Chicago Southland Green Communities and Scarce.org organized the event to help prevent pumpkins from ending up in landfills. Last year's Smash events throughout Chicagoland composted over 232 tons of pumpkins and helped reduce greenhouse gas emissions from decomposing pumpkins.
A video showing the importance of composting pumpkins, "The Great Pumpkin Problem," is on the Scarce.org website and below.
In addition to pumpkins, people can bring Halloween candy wraps for recycling in the Rubicon Trash or Treasure crates. The event is not to get rid of other items such as paper, plastic, and glass.
Composting is the natural way of recycling with many benefits:
Avoids dangerous gasses from decomposing organics (currently, landfills are the 3rd most significant producers of methane in the U.S.!)
Produces a valuable way to amend soil with rich nutrients
Pumpkins are 90% water, which is excellent for soil but not so good in our landfills.
The event has its own Facebook page.