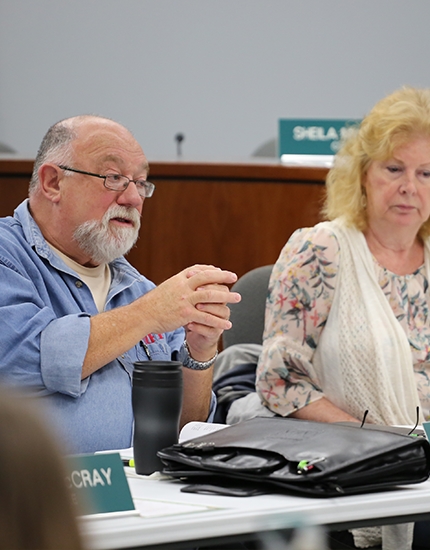 Residents encouraged to attend any or all of budget review sessions
Park Forest, IL—(ENEWSPF)—May 4, 2018
By: Rosemary Piser
The Village of Park Forest has approved the budget review schedule for the proposed 2018-19 budget. Residents are welcome to attend any or all of the upcoming budget review sessions at Village Hall, 350 Victory Drive. The schedule is as follows:
Monday, May 7 at 7 p.m.
Board/Public Introduction of Budget at Board Meeting
Monday, May 14 at 6 p.m.
Introduction and Overview
Financial Summary & Challenges
Fire Department — Vehicle Service
Police Department — Vehicle Services
Tuesday, May 15 6 p.m.
Public Works Department
MFT
Water
Sewer
Municipal Parking
Refuse
Vehicle Services
Wednesday, May 16 at 6 p.m.
Recreation & Parks
Building & Grounds
Aqua Center
Tennis & Health Club
Community Health
Capital Projects
Vehicle Services
Community Development
Housing
Thursday, May 24 at 6 p.m.
Economic Development
DownTown
Capital Projects
Sustainability
TIF
Administration/Finance
Manager's Office
Boards and Commissions
Legal
Finance
Bond Retirement
Retirement Funds
Other
Monday, June 4 at 7 p.m.
Public Hearing/Public Presentation/First Reading
Monday, June 18 at 7 p.m.
Budget Adoption
Source: www.villageofparkforest.com