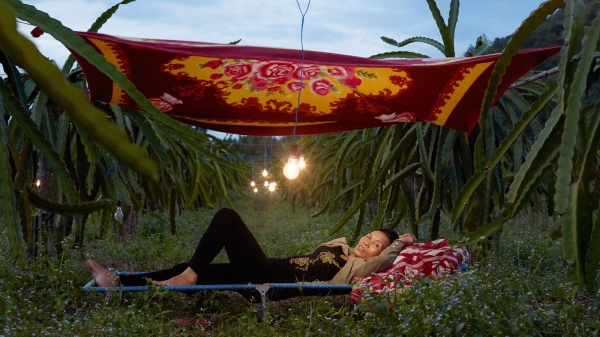 The exhibit, 'The Lost Children of Chon Thanh,' juxtaposes images of children photographed by U.S. Army medic Bob "Doc" Shirley in Chon Thanh, Vietnam in 1969, with recent photographs by Reed Young of these same children taken nearly 50 years later.
Chicago, Ill—(ENEWSPF)–July 12, 2018
Contacts: Brendan Foster and Larry Johns 
The National Veterans Art Museum is proud to announce 'The Lost Children of Chon Thanh,' our upcoming exhibition of then-and-now photographic portraits by Bob Shirley and Reed Young.
In 1969, U.S. Army medic Bob "Doc" Shirley worked in a temporary clinic in the village of Chon Thanh, providing medical care to the local people. During that time, he captured poignant images of some of the children he treated.
Over 40 years later Larry Johns, curator of the current exhibition, saw Shirley's haunting portraits and began to wonder whether any of these children had survived, and what their lives were like now. Johns had lost a brother who was serving at a remote artillery post near Chon Thanh and had been trying to seek out people who might have had a connection with his brother during the war.
Johns and his Vietnamese wife began a two-year search for the 'lost children.' With the help of New York freelance photographer, Reed Young, and others, they were able to find 16 'kids' who had survived.
Johns listened to stories and made emotional connections with the now-adult subjects, many of whom had became farmers with children and grandchildren of their own. Meanwhile, Reed Young– whose colorful portrait essays have appeared in The New Yorker, The New York Times, National Geographic, TIME magazine, and NPR–created stunning new portraits of the 'children.'
'The Lost Children of Chon Thanh' contrasts enlargements from Bob Shirley's exceptionally well preserved 1969 original 35mm Ektachrome slides with Reed Young's present-day high definition digital images printed on metal.
NVAM Executive Director Brendan Foster states, "The Lost Children of Chon Thanh provides us with an intimate and moving look at the lives of children growing up in the midst of war, and how that experience shaped their lives in the present day. Even more, the exhibition honors the love of a sibling for his fallen brother while celebrating the joy of the new relationships it helped create."
Curator, artist and veteran, Larry Johns notes, "Had I known up front what the unlikely chance of success in locating any of these children actually was, I am certain I would never had started the process. It was only through a combination of extraordinary luck, coincidence, and unlikely turns of events, that this search was successful. With so many links in a long chain, without any one of them, the process would have dead-ended. It is difficult for me not to feel my brother's hand in this incredible endeavor. To be able to exhibit these photos at the National Veterans Art Museum really brings this project full-circle and allows us to not only share our journey of reconnection, but also offers viewers insight into the experience of Vietnam veterans like Bob Shirley and a glimpse at the lives the now-grown children of Chon Thanh."
The exhibit will be on display from Tuesday July 31st through Saturday September 22nd at the National Veterans Art Museum.
More information about 'The Lost Children of Chon Thanh' can be found here.
About the National Veterans Art Museum
The National Veterans Art Museum is dedicated to the collection, preservation, and exhibition of art inspired by combat and created by veterans. No other museum in the world focuses on the subject of war from the artistic perspective of the veteran, making this collection truly unique. The National Veterans Art Museum addresses both historical and contemporary issues related to military service in order to give patrons of all backgrounds insight into the effects of war and to provide veterans an artistic outlet to work through their military and combat experiences.
The National Veterans Art Museum is located at 4041 N. Milwaukee Avenue, Chicago, Illinois. The museum is open Tuesday through Saturday from 10 a.m. – 5 p.m. Admission is free. For group admission reservations visit www.nvam.org.
Source: www.nvam.org