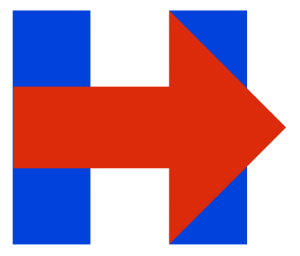 NEW YORK–(ENEWSPF)–October 10, 2016.  Hillary Clinton has earned the support of dozens of military leaders and top national security officials from across the political spectrum.  She is receiving the backing of more senior military service members and former officials with command and management experience than any non-incumbent Democrat due to her proven record of diplomacy and steady leadership on the world stage.
Donald Trump, on the other hand, lacks the knowledge, stability and values to be Commander-in-Chief.
Number of Generals and Admirals Backing Clinton Grows to 110 After Forum
Four-Star General John R. Allen
: "Through 37 years of service in the U.S. Marine Corps, I saw some of the toughest challenges that our nation faces around the world, and I know that America has the power to meet those challenges. However, it requires continued leadership and engagement in the world, continued partnership with our allies, and a clear understanding of our adversaries. It requires patience and a deep comprehension of the international landscape to make smart decisions about when and how to use military force as well as an understanding that other tools of American power such as diplomacy and development aid – that will armed forces out of harm's way unless it is absolutely necessary.  And it requires a leader who wants to understand these complex issues and seek advice and counsel.  Hillary Clinton is all of those things.
Four-Star Generals Bob Sennewald and David Maddox: "Our votes have always been private, and neither of us has ever previously lent his name or voice to a presidential candidate," they said in a joint statement. "Having studied what is at stake for this country and the alternatives we have now, we see only one viable leader, and will be voting this November for Secretary Hillary Clinton."
Four-Star General Lloyd 'Fig' Newton, America's first African-American Thunderbird pilot: "'I feel I have a moral imperative to come forth and endorse Secretary Hillary Clinton for President. Hillary Clinton is the only candidate that has the experience, temperament, critical thinking and level-headed leadership to keep America safe and our partnerships strong. She has my vote in November."
Four-Star General Johnnie Wilson: "As we all know, this is a very challenging time throughout the world and in my view, America needs an extremely strong person to serve as commander-in-chief and president of the greatest nation on earth. That's why I've been a major supporter of Hillary over the years…. if you have her there, we will never be embarrassed because she is already prepared from day one."
Former U.S. Air Force Secretary Michael Donley: "In this election cycle, there is no doubt that Secretary Clinton is the candidate best prepared to perform the president's duties as chief executive, head of state, and commander in chief. Her deep experience in public service, even temperament, willingness to listen to others and unifying message stands in stark contrast with Donald Trump, who has sown divisiveness at home, confused our allies abroad and shown repeatedly that he lacks the temperament, judgment, character and common decency the American people deserve and should expect in their leadership."
Politico: GOP foreign policy elites flock to Clinton
Daily Beast: GOP National-Security Experts Are #ReadyForHer
National Security Adviser under George H.W. Bush and Gerald Ford, Brent Scowcroft: "Secretary Clinton shares my belief that America must remain the world's indispensable leader. She understands that our leadership and engagement beyond our borders makes the world, and therefore the United States, more secure and prosperous. She appreciates that it is essential to maintain our strong military advantage, but that force must only be used as a last resort…. I believe Hillary Clinton has the wisdom and experience to lead our country at this critical time."
Director of National Intelligence and Deputy Secretary of State under George W. Bush, John Negroponte: "I have personally known Hillary Clinton as First Lady, Senator and Secretary of State. She will bring to the Presidency the skill, experience and wisdom that is needed in a president and Commander in Chief. Having myself served in numerous diplomatic and national security positions starting in 1960, I am convinced that Secretary Clinton has the leadership qualities that far and away qualify her best to be our next president."
Assistant Secretary of Defense under George W. Bush and Under Secretary of Defense for Intelligence under Barack Obama, Michael Vickers: "As a Green Beret, CIA operations officer and senior national security official, I have served under six presidents—four Republicans and two Democrats. The last was Barack Obama, and for four years in the White House Situation Room, I saw Secretary of State Hillary Clinton's sound strategic judgment first-hand—on the Afghanistan surge, the campaign to dismantle and defeat core al Qaeda in Pakistan's tribal region, the raid to kill Osama bin Laden, and on lethal support for the moderate Syrian opposition."
Former Acting Director of the CIA, Michael Morell: "As a government official, I have always been silent about my preference for president. No longer. On Nov. 8, I will vote for Hillary Clinton.…. I spent four years working with Mrs. Clinton when she was secretary of state, most often in the White House Situation Room. In these critically important meetings, I found her to be prepared, detail-oriented, thoughtful, inquisitive and willing to change her mind if presented with a compelling argument. I also saw the secretary's commitment to our nation's security; her belief that America is an exceptional nation that must lead in the world for the country to remain secure and prosperous; her understanding that diplomacy can be effective only if the country is perceived as willing and able to use force if necessary; and, most important, her capacity to make the most difficult decision of all — whether to put young American women and men in harm's way."
75 retired senior diplomats, over 50 of whom were appointed by Republican administrations: "Hillary Clinton's handling of foreign affairs has consistently sought to advance fundamental US interests with a deep grounding in the work of the many tens of thousands of career officers on whom our national security depends. Not every one of us has agreed with every decision she made (and the same would be true of every one of her predecessors), but we have profound respect for her skills, dedication, intelligence, and diplomacy. In this election there is only one team to represent our nation and lead our career foreign policy and security professionals in a manner befitting our role as the world's sole superpower.  Hillary Clinton and Tim Kaine are the candidates we support."
Senior USAID Official under George W. Bush, Dr. Patrick Cronin: "Only one candidate has thought through America's challenges, understands policy, has a positive and inclusive vision, is smart about the world in which we live, and is ready to be president, and I intend to vote for her—Hillary Clinton."
Former Republican Administration Foreign and Security Policy Appointees: "Our relations with nations across the Indo-Pacific region will go a long way toward determining the future prosperity and security of the United States. Like it or not, an internationalist foreign policy is a necessity, not an option. It's not a divide between globalism and nationalism, as Trump would have us believe, but a strategic question: How does America navigate the current century's competitive environment?  Trump would take us on a race to the bottom in a fragmenting world order; Clinton is best positioned seek both renewed prosperity and better security. For these reasons, we will work towards her election in November as our next president."
Source: http://hillaryclinton.com