Hana & Jason Durkin at their wedding reception Saturday. (ENEWSPF)
Bradley, IL-(ENEWSPF)- eNews Park Forest congratulates Jason and Hana Durking who celebrated their marriage Saturday in Bradley, Illinois.
Jason is the son of Mr. Errol Durkin and Mrs. Pamela Durkin; Hana is the daughter of Mr. Salem Chaaban and Mrs. Amy Chaaban.
Jason and Hana, assisted by Jabril and Salem Chaaban, prepare to slice the cake. (ENEWSPF)

This certainly qualifies as a knife. (ENEWSPF)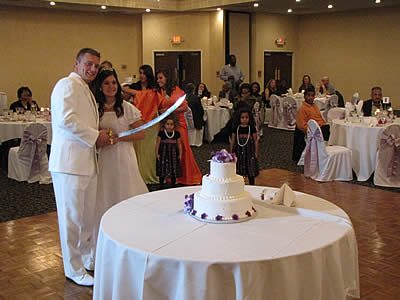 Ready to cut the cake. (ENEWSPF)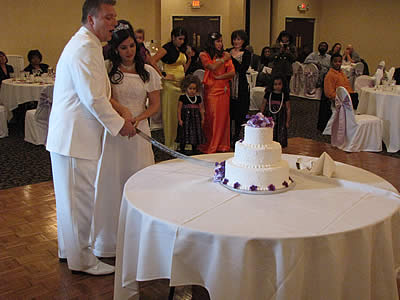 Jason & Hana slice the cake. (ENEWSPF)