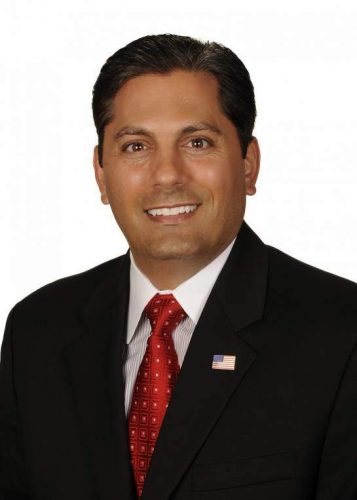 Springfield, IL-(ENEWSPF)- Calling for restraint on spending and bipartisanship, State Rep. Anthony DeLuca, D-Chicago Heights, issued this statement as the 101st Illinois General Assembly began:
"As we begin to debate legislation in the upcoming session, we must remember that while many faces have changed, the fiscal challenges facing Illinois still remain.
"While many on both sides of the aisle come into this session with high hopes, we must first and foremost recognize the need for fiscal discipline. We often hear about a 'Fair Tax' where the wealthy are to pay their 'Fair Share' of state income tax.  I'm certain we will debate the pros and cons of this approach in the future. However, it's incumbent upon every elected official in Springfield to prove to taxpayers that every dollar being spent, every program being funded, and every department in state government is operated and streamlined in the most efficient manner possible before imposing an additional burden of higher taxes on the backs of working families."
DeLuca's use of quotes for "Fair Tax" and "Fair Share" makes it unclear whether he supports these concepts, and, if he does, these will take effort. According to the Better Government Association, "Replacing the current single tax rate structure in Illinois with a menu of graduated rates that charge more to the wealthy would require a Constitutional amendment that to pass requires an extraordinary majority of voters. Similar proposals in other states have fared poorly at the ballot box."
The Representative's statement concludes:
"As we work to recover from the recent partisanship struggles that nearly destroyed our state, I am asking for my Democrat and Republican colleagues in Springfield to work together and look for ways we can reduce state spending. This upcoming legislative session must not be viewed as an opportunity to muscle through unfunded mandates or send taxpayer money to programs that have no transparency or accountability, but instead should be seen as an opportunity to come together and improve the quality of life for Illinois families."
Whatever direction taxes take in Springfield, bipartisanship is key.