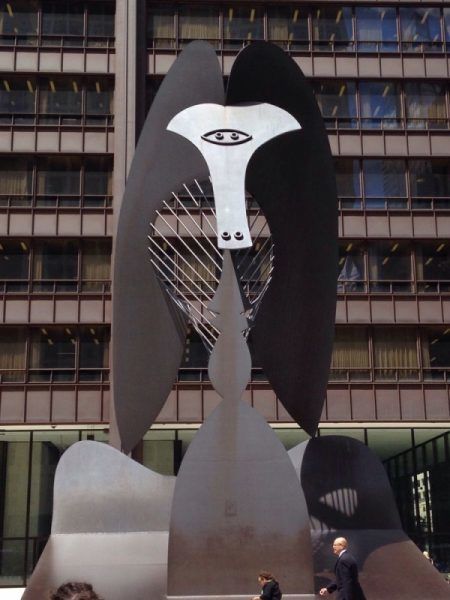 Chicago's Welcoming City Ordinance continues to turn certain immigrants over to ICE, leaving many immigrants without protection and the city vulnerable to lawsuits for violations of constitutional rights.
Chicago, IL –(ENEWSPF)—July 25, 2017.  Under Chicago's Welcoming City Ordinance, Chicago Police officers can hold certain immigrants past their release date in response to detainer requests from Immigration and Customs Enforcement (ICE). Chicago maintains this practice of jailing immigrants beyond the time when they would ordinarily be released even though courts around the country have ruled such holds unconstitutional.  Most recently, on Monday, July 24, the Massachusetts Supreme Judicial Court ruled that local law enforcement officials, such as police officers, do not have the authority to hold individuals based on immigration detainer requests.
"The City of Chicago has a responsibility to ensure that immigrant residents in Chicago are afforded the same rights guaranteed to all people," stated Van Huynh, a representative of Asian Americans Advancing Justice-Chicago in the Chicago Immigration Working Group. "There is no such thing as exempting people's constitutional rights. By leaving out a large group of the immigrant community who are most vulnerable to deportation, the City of Chicago is failing as a sanctuary for Chicago's immigrants at a moment when we most need it."
Over the last two years, a coalition of more than 50 organizations has advocated for the City to remove the carve-outs in the Welcoming City Ordinance, which allows the city to honor immigration detainers for certain individuals. The exceptions written into the Ordinance permits CPD to answer to immigration requests if an individual: (1) has a pending felony charge, (2) has been convicted of a felony at any time in their life, (3) shows up in the gang database, or (4) has an open criminal warrant.
Support for an ordinance without carve-outs continues to grow. Last month, the American Civil Liberties Union of Illinois (ACLU-IL) issued a letter to the Mayor and City Council urging them to remove the carve-outs from the ordinance. Several Aldermen have stated their support for the version of the ordinance without carve-outs, including Alderman James Cappleman (46th Ward), who sent a message to Ward constituents expressing support.
A proposal to amend the Welcoming City Ordinance to remove the carve-outs remains pending in the Human Relations Committee since February 2017. This proposal has 28 co-sponsors.
###
The members of the Chicago Immigration Working Group and the Campaign to Expand Sanctuary, include: Asian Americans Advancing Justice | Chicago, Arab American Action Network, Black Youth Project 100, Centro de Trabajadores Unidos – Immigrant Worker Project, Brighton Park Neighborhood Council, Community Activism Law Alliance, Chicago Religious Leadership Network on Latin America, Enlace Chicago, Hana Center, Illinois Coalition for Immigrant and Refugee Rights, Jobs with Justice – Chicago, Latino Policy Forum, Latino Union of Chicago, Mujeres Latinas en Acción, Heartland Alliance's National Immigrant Justice Center, Mijente, Organized Communities Against Deportations, PASO- West Suburban Action Project, Polish American Association of Chicago, SEIU-Healthcare, and the Southwest Organizing Project.
Source: Organized Communities Against Deportation