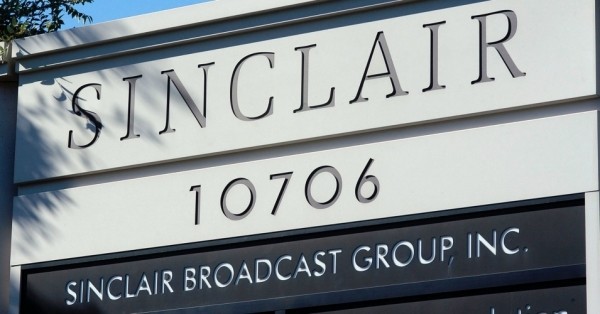 Madigan Leads Coalition Urging the FCC to Maintain and Strengthen Rules that Protect Consumer Choices and Diverse Media Voices
Chicago —(ENEWSPF)—February 27, 2018
By: Rosemary Piser
Attorney General Lisa Madigan led a multistate group of Attorneys General in filing comments with the Federal Communications Commission (FCC) that call on the agency to abandon its proposal to weaken existing television ownership rules that prevent excessive consolidation. The coalition argued increased consolidation will result in a decrease in both consumer choices and less diversity of voices in the media.
Pointing to the proposed merger between Sinclair Broadcast Group and Tribune Media Company, Madigan and the other Attorneys General urged the FCC to maintain the national audience reach cap. This cap currently prohibits broadcast television companies from owning stations that can reach over 39 percent of households nationwide.
The Sinclair-Tribune merger would create the largest television broadcast company in the country. The merged company would own or operate over 200 stations nationwide with the ability to reach 72 percent of U.S. television households, far above the statutory 39 percent limit.
Attorney General Madigan said, "If the FCC weakens regulations that support a competitive broadcast television market, mergers such as the proposed Sinclair-Tribune merger will move forward and result in a clear loss of diverse viewpoints on national and local television broadcasts" Madigan said.
In part, their comments state:
"Such an approach, if realized, would significantly reduce the number of independently owned and operated television stations, thereby limiting competition, reducing station ownership by women and minorities, and inhibiting the ability of stations to create and disseminate content that reflects the interests and preferences of individual localities. For example, Sinclair Broadcast Group – the largest owner of television stations in the United States – has distributed news stories and features that all of its stations were required to run in their evening or morning newscasts. Local preferences could be lost in other contexts like sporting, religious, or scientific programming if, as a result of excessive consolidation, a large owner requires all of its stations to show particular sporting contests, religious celebrations, or scientific perspectives, regardless of the popularity of those sports, celebrations, or perspectives in certain areas."
In addition, Madigan and the other Attorneys General urged the FCC to stop relying on an outdated method for calculating the national audience reach. This method, known as the UHF Discount, understates the audience reach of UHF televisions stations by 50 percent. Following the transition of television signals from analog to digital in 2009, the technical justifications for the UHF Discount ceased to exist. As a result, companies that own UHF stations have the ability to reach more than 75 percent of U.S. television households, far above the statutory limit.
Joining Madigan in filing these comments are the Attorneys General of Iowa, Maine, Massachusetts, Pennsylvania, Rhode Island and Virginia.
A copy of the comments can be found here.
Source: www.illinoisattorneygeneral.gov
Related Articles:
Raising Ethics Concerns, Sinclair Solicits Contributions From Employees for Right-Wing PAC
Senators Durbin, Duckworth Urge DOJ And FCC To Closely Scrutinize Proposed Sinclair-Tribune Merger
Attorney General Madigan Files Comments with FCC Opposing Tribune-Sinclair Media Merger
Michael Winship: This Sinclair-Tribune Merger Is a Rotten Deal for America
John Oliver: This Right-Wing Media Company Is National Threat to Local News (Video)