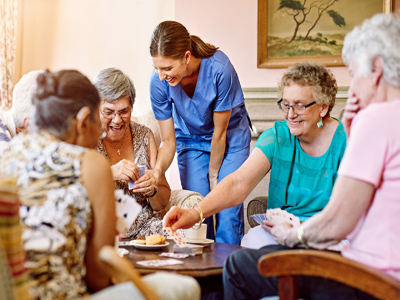 Chicago —(ENEWSPF)—March 29, 2018
By: Rosemary Piser
Attorney General Lisa Madigan joined 49 other state and territory Attorneys Generals sending a letter to U.S. Representatives Tim Walberg, R-Mich., and Peter Welch, D-Vt., in support of their legislation, H.R. 3891. This proposed legislation would expand the authority of Medicaid Fraud Control Units (MFCUs) to detect, investigate and prosecute Medicaid patient abuse in non-institutional settings.
The legislation as a result of the Attorneys General request to then-U.S. Secretary of Health and Human Services Tom Price in May 2017, asking for changes in federal regulations in order to give the states this expanded authority. However, the Department concluded that the expanded authority would require a change in federal law that could not be done through the regulatory process. The bill introduced by Walberg and Welch is a direct response to this request.
Attorney General Madigan said, "This legislation reflects the changing landscape of long-term care that is focused on allowing patients to live at home and in community-based settings while also ensuring states have the tools necessary to root out and prosecute fraud.
If enacted, the legislation would allow state MFCUs to investigate and prosecute abuse and neglect of Medicaid beneficiaries in non-institutional settings and broaden their authority to screen complaints or reports alleging potential abuse or neglect. Under current law, MFCUs may investigate and prosecute patient abuse and neglect only if it occurs in a health care facility.
Madigan and the other Attorneys General also stressed to the lawmakers the importance of expanding this authority in light of the national opioid epidemic. The bill would, for example, give states the authority to investigate and prosecute cases of unlawful opioid distribution to Medicaid beneficiaries, which under current law they can only do if the case occurred within a health care facility.
A copy of the letter is available here.
Source: www.illinoisattorneygeneral.gov
Related Article:
As Trump Targets Immigrants, Elderly Brace To Lose Caregivers