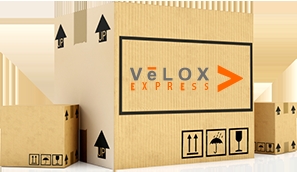 CHICAGO—(ENEWSPF)—May 1, 2018
By: Rosemary Piser
Attorney General Lisa Madigan, along with 11 other Attorneys General, filed an amicus brief with the National Labor Relations Board in support of a decision against Velox Express Inc. that concluded its misclassification of employees as independent contractors constituted an unfair labor practice in violation of the National Labor Relations Act.
An administrative law judge in the case Velox Express Inc. vs. Jeannie Edge found that Velox Express misclassified its drivers as independent contractors and, as a result, restrained them from exercising their right to act collectively to improve their wages and working conditions. Velox Express is an Indiana-based company that performs medical specimen pick-ups, retail deliveries, home infusions and long-term care pharmacy work.
At today's announcement, Attorney General Madigan said, "Companies that misclassify workers fail to protect them while on the job and prevent them from organizing to use their bargaining power to improve their pay and working conditions. The right to unionize is a long-held, basic workplace right."
According to the brief, when employers misclassify their workers as independent contractors, it is often impossible for those employees to assert their workplace rights, including protections from wage theft, harassment and discrimination. Misclassified workers are also denied Occupational Health and Safety Act (OSHA) protections, and are unable to form unions, collectively bargain, or join in concerted efforts to improve conditions in their workplace.
Joining Madigan in filing the brief were the Attorneys General of Connecticut, Maryland, Massachusetts, Minnesota, New Jersey, New Mexico, New York, Oregon, Pennsylvania, Virginia and Washington.
A copy of the brief can be found here.
Source: www.illinoisattorneygeneral.gov