Park Forest, IL-(ENEWSPF)- Two consecutive incidents in one week this summer that involved drivers. The first entailed a Matteson man who allegedly would not stop when an officer tried to curb his vehicle. Instead, the man drove home, police said, while the Park Forest officer followed. The other incident was a woman charged with speeding and DUI. She was the second of three charged with DUI during this same week.
We speak in this report of speeding and DUI. According to Illinois Secretary of State Alexi Giannoulias:
"Driving Under the Influence" is defined as operating a motor vehicle while impaired by alcohol, other drugs, including cannabis (marijuana) prescribed for medical purposes, or intoxicating compounds and methamphetamine. In Illinois, you are legally considered to be under the influence if you: (1) have a blood-alcohol con- tent (BAC) of .08% or more; (2) have a tetrahydrocannabinol (cannabis) concen- tration (THC) of either 5 nanograms or more per milliliter of whole blood or 10 nanograms or more per milliliter of other bodily substance; (3) have used any other controlled substance; or (4) are impaired by medication.
https://www.ilsos.gov/publications/pdf_publications/dsd_a118.pdf
The IL SOS also says, "You can be convicted of a DUI if your BAC is less than .08% and your driving ability is impaired." "Impaired" driving is up for the interpretation of the court. A charge of speeding and a DUI charge might infer impairment.
In 2021, 330 people died in alcohol-related crashes in Illinois.
Speeding along with a DUI charge can lead to an aggravated DUI charge. That's a felony DUI.
The IL SOS says expressly, "DUI committed in a school zone while the restricted speed limit was in effect and involved in a crash that resulted in bodily harm [is a] Class 4 felony."
Park Forest Police Blotter Reports Through August 28 – Part II
Fleeing/Attempting to Elude a Police Officer
Police arrested Marquill L. Willingham, 30, 21302 Jeffrey Dr., Matteson, on August 23 and charged him with fleeing/attempting to elude a police officer, obstructing identification, driving while license suspended, and provided tinted windshield, no front plate, no insurance, disregarding a stop sign, and possession of cannabis.
An officer conducting stationary patrol on Westwood Drive at 4:12 PM saw a 2018 Alfa Romeo Giuliua TI sedan traveling westbound on Westwood Drive that allegedly had a tinted front windshield and no front license plate, according to police. As the vehicle passed, the officer started to drive behind it. The car turned north onto Orchard Drive, where the officer attempted to initiate a traffic stop. However, the vehicle allegedly continued northbound on Orchard Drive.
Activating the Siren
The officer activated his squad's siren at this point. The car went into the left turn lane for westbound North Street at the red light. The driver motioned to the officer towards westbound North Street, according to police. The officer believed the driver intended to pull into a nearby parking lot to get off the main roadway.
When the light turned green, however, the car turned onto westbound North Street at a low speed but passed the parking lot. Reactivating the squad's siren, the officer continued following the vehicle as it allegedly increased speed to around 51 mph in the posted 30 mph zone, according to police.
The car then slowed down to 30 m.p.h. It continued westbound on North Street, stopping for the stop sign at Homan Street. The vehicle then turned northbound onto Homan Street and allegedly disobeyed a stop sign at Hickory Street.
The car continued traveling between 10 to 15 miles above the posted speed limit, according to police.
Vehicle Allegedly Continues To Travel
It turned north onto Central Park in Matteson, west onto 214th Place, north onto Jeffrey Drive, and left into the driveway of a home in the 21300 block of Jeffrey Drive.
When the officer approached the car, the driver and sole occupant, Marquill Willingham, opened the driver's door and put his hands up, according to police. The officer handcuffed Mr. Willingham without incident, according to the report.
A woman at the home told the officer her tooth was bleeding and Mr. Willingham would drive her to have a doctor check it out. The officer summoned paramedics who responded to the scene. However, the woman refused transport, according to police.
The officer conducted an inventory of the vehicle and recovered four small bags of cannabis from inside the center console, according to police. Mr. Willingham allegedly told the officer he knew he had a suspended license but did not know why, according to the report.
Speeding and DUI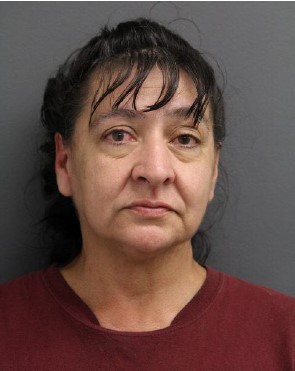 Police arrested Tina M. Foy, 56, 1712 Dixie Highway, Flossmoor, and charged her with driving under the influence of alcohol over .08, driving under the influence of alcohol, speeding over the limit, improper lane usage, illegal transportation of alcohol, and expired registration.
An officer was on patrol at approximately 7:54 PM traveling eastbound on Sauk Trail from Western Avenue when he saw a gray Dodge van traveling westbound on Sauk Trail allegedly over the posted 40 mph speed limit, according to police. The officer conducted a U-turn and followed the gray Dodge Caravan as it allegedly traveled 51 mph in the same 40 mph zone, according to police.
The van turned onto southbound Western Avenue. It allegedly traveled above the posted speed limit, 51 mph in a 41 mph zone, and crossed the centerline on two occasions, according to police. The officer initiated a traffic stop on Western Avenue at Sycamore Drive. The Caravan continued for a short distance and then came to a halt.
Officer Detects Smell of Alcohol
The officer told the driver and sole occupant, Tina Foy, the reason for the stop. The officer detected the odor of an alcoholic beverage coming from Ms. Foy's breath as she spoke, according to police.
Ms. Foy was shaking and perspiring, according to the report. She had bloodshot and glassy eyes, according to police. Ms. Foy had a valid driver's license and insurance, according to police.
She allegedly admitted to consuming a glass of wine about four hours prior, according to police. She told the officer she had just purchased alcohol and showed him a six-pack of beer. The beer was not open, according to police. Ms. Foy allegedly said she was still okay to drive and told the officer she lived nearby in Crete. She asked if the officer would follow her to her home, according to police.
Another officer arrived on the scene, and the officer who pulled over Ms. Foy asked her to get out of the van to conduct standardized field sobriety tests. She complied. The officer then took her into custody on suspicion of driving under the influence.
Inside the van, the officer found a plastic cup with a small amount of red liquid at the bottom, which smelled like alcohol, according to police. The officer also found an open bottle of flavored vodka on the front floorboard.
At the Park Forest Police Department, Ms. Foy submitted to a breathalyzer test, which indicated a breath alcohol level of .215, according to the report.
About Police Reports
Please note that we repeatedly say "according to police" in these reports and often use "allegedly." We are not asserting in any way that those police arrested and charged committed any offenses. We report on what is in the reports that the police furnish to us. As those accused are innocent until proven guilty, the burden is on prosecutors and police to prove all alleged crimes.
eNews Park Forest has continuously published the addresses of those arrested and will continue to do so. 5 ILCS 140/2.15 states that the governmental body (for these reports, the Police Department), shall release information on those charged, including their name, age, and address. This information is necessary to ensure the proper identity of those arrested.
Presumption of Innocence
An arrest does not mean that a person is guilty. The law presumes all those who police arrest are innocent until proven guilty. It is the policy of eNews Park Forest to not remove items in the public record from publication. Suppose you find your name in the police reports. Our policy is that we will only add information relevant to the final disposition of the case at hand, e.g., "Mr. Smith was subsequently acquitted," "Mr. Smith entered a guilty plea," or "All charges against Mr. Smith were subsequently dropped." We will do so upon receiving and verifying proof of such disposition.
We do not strike, "unpublish," or delete news.
Police captured all the incidents in this report on body-worn and dash-mounted cameras by officers at the respective scenes, according to police. All Park Forest police officers wear body-worn cameras. Officials abbreviate these devices typically as BWC in the reports.
We encourage persons wishing to leave anonymous information on any criminal matters, including narcotics or gang activity, to call the Park Forest Police Department Investigations Division at (708) 748-1309.