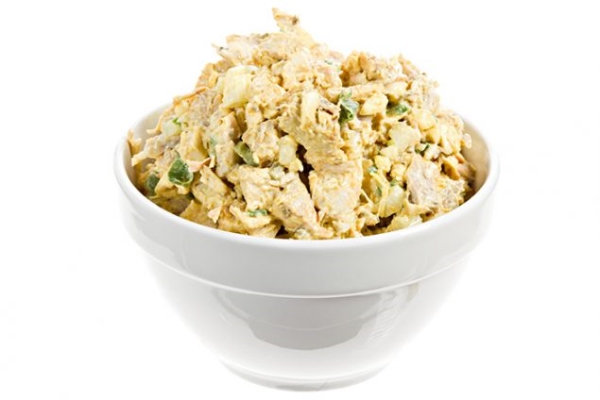 Atlanta, GA–(ENEWSPF)—February 23, 2018
By: Rosemary Piser
Triple T Specialty Meats, Inc. has recalled all chicken salad sold at Fareway Grocery Stores produced from January 2, 2018 to February 7, 2018 as it may be contaminated with Salmonella Typhimurium.
The recalled chicken salad was sold in containers of various weights from the deli at Fareway grocery stores in Iowa, Illinois, Minnesota, Nebraska, and South Dakota from January 4, 2018 to February 9, 2018.
The Center for Disease Control (CDC) recommends that people do not eat the recalled chicken salad and should throw it away or return it to the place of purchase. Even if some of the chicken salad was eaten or served and no one got sick, throw the rest of it away. Put it in a sealed bag in the trash so that children, pets, and other animals can't eat it.
As of February 21, 2018, 65 people infected with the outbreak strain of Salmonella Typhimurium have been reported from 5 states. Twenty-eight hospitalizations have been reported. No deaths have been reported. This investigation is ongoing.
Contact your healthcare provider if you think you got sick from eating recalled chicken salad. Most people infected with Salmonella develop the following signs and symptoms 12-72 hours after being exposed to the bacteria:
Diarrhea
Fever
Abdominal cramps
Additional information about this investigation can be found here.
Source: www.cdc.gov