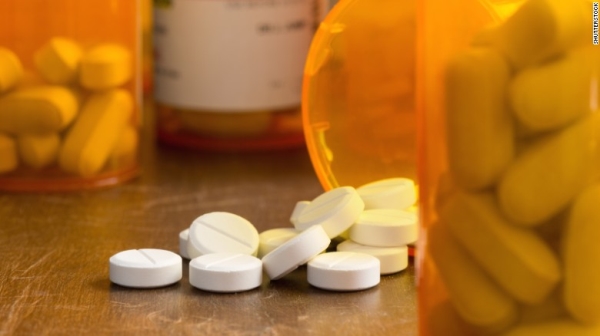 WASHINGTON—(ENEWSPF)—May 3, 2018
By: Rosemary Piser
U.S. Senators Dick Durbin (D-IL), Joe Manchin (D-WV), and Ed Markey (D-MA) urged the U.S. Food and Drug Administration (FDA) today to remove ultra-high dosage opioids from the market.  Ultra-high dose opioids are those which, when taken as directed by the label, exceed the Centers for Disease Control and Prevention's (CDC) threshold for dangerously high daily opioid intake.  For example, the OxyContin 80mg tablet—which is as powerful as 24 tablets of Vicodin—can cause fatal respiratory depression when taken by a person without a high opioid tolerance.
It is estimated that the U.S. opioid epidemic is killing 115 Americans every day. A particular concern with ultra-high dose opioids is accidental ingestion, borrowed medication, and recreational use.  Studies have shown that 12 million Americans misuse prescription opioids annually, and more than half of all misuse originates with a prescription opioid from a friend or relative.
In their letter, the Senators said, "Given the strength of a single dose of one of these opioids, it is shocking that such products remain on the market in the midst of our nation's opioid epidemic.  We urge you to heed this important, potentially life-saving request."
Consistent with Section 355 (e) of the Federal Food, Drug, and Cosmetic Act, several medical and public health stakeholders, including health commissioners of several states, have submitted a citizen petition asking the FDA to remove these high-dose opioid pills from the market given their outsized risks.  The latest CDC guidelines and recent medical studies recommend non-opioid treatment for most forms of pain.  However, cancer and palliative care patients who need high levels of pain medication would still be able to receive needed treatment by taking other pill formulations.
Full text of the letter is available here
Source: www.durbin.senate.gov